"When I married Sergey, I knew that he had a little daughter from his first marriage. I sincerely tried to improve relations and endear the child to me.
But for two years the situation has not moved from the dead point – the girl as she was hostile to me, has remained. This is certainly the result of the education of her mother, who sets the girl against the "new father's wife."
The husband refuses to believe in it, because they divorced before they met me, he gives the former wife almost half the salary, buys clothes, toys for the daughter, and pays the drama school and music school. Now Sergey's ex-wife wants us to take the girl back to us for all school holidays (in September she must go to the first class).
I imagine with horror what battlefield our apartment will turn into. "
Yuliya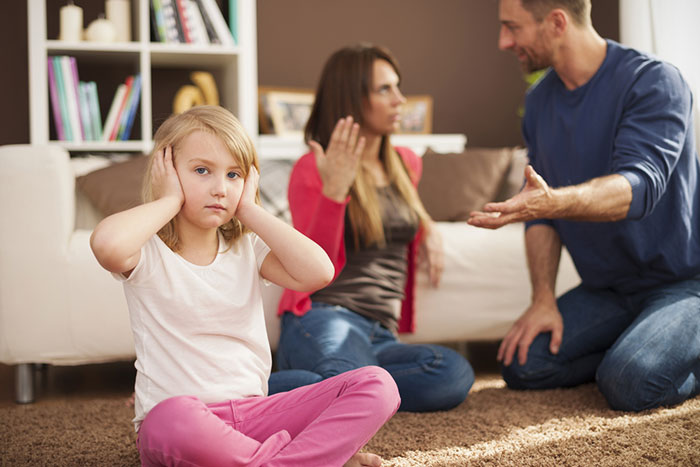 Often, girls who have never been married and married a divorced man have a desire to be an ideal wife in everything. The newly married spouse in every way tries to please her husband, takes care of his children, tries to strengthen the relationship. And this is done with such zeal that the former wives begin to use the excessive kindness of the husband and his new family and literally "sit on the neck."
Sometimes the case ends with the fact that the first wife gives the child to the maintenance of the father, and she begins to build life anew. And in most cases, the entire burden of responsibility is shifted to the fragile feminine shoulders of the second wife, and dad withdraws, preferring not to delve into the essence of the problem.
At the slightest attempt at a new spouse to discuss something, the husband shrugs off and tries to dissuade with empty phrases: "everything will get better" or "will manage somehow". However, sooner or later, such an infantile man will blame his new spouse for all the troubles.
Psychologist's advice: First of all, if a similar situation arose, the young wife needs to think: why did it happen, how did it happen that her husband's ex-wife managed to establish a relationship scheme that was beneficial only to her? In most cases, this suggests that the newly spouse could not clearly distinguish between the areas of interest of two families. In particular, marrying a divorced person, the girl begins to rush between the desire to adopt her husband with all the сcruise 'and the dream of her own family, in which no one will interfere.
This gives the husband, his ex-wife, children from the first marriage, the mother-in-law, etc., to exploit her good motives. If this issue is not resolved from the very beginning, the situation will only get worse and changing the stereotype of relations will become almost impossible.
In order not to become for everyone "extreme," the young wife must firmly say to her husband: "Dear, your child is only your child. I try to love him, take care of him, but I am not perfect and not obliged to give him all myself.
Meet with him as often as you see fit, but do not bring him to us every time. " It is necessary to draw a clear line between his new and his old family, not forbidding the husband to communicate with the child, but also not trying to replace the mother with the baby.
"A husband adores his seven-year-old daughter from his first marriage. He has an immutable rule: he spends two days a week with her.
Sometimes these two days are the only weekends, and he does not share them with me and our three-year-old baby. Once a week he takes his daughter to a zoo, a theater or a restaurant, allocates large alimony, pays her a gymnasium, a music school and an art studio. On New Year's Eve gave her a fox fur coat, and Nastya and I made one gift for two – bath foam!
And what should I do now? Sorry for the unfortunate girl? For her sake, all relatives are ready to wriggle inside out, and I was forced to go to work when my Nastya turned a year and a half.
There is no longer any strength to endure such an injustice. "
Natalia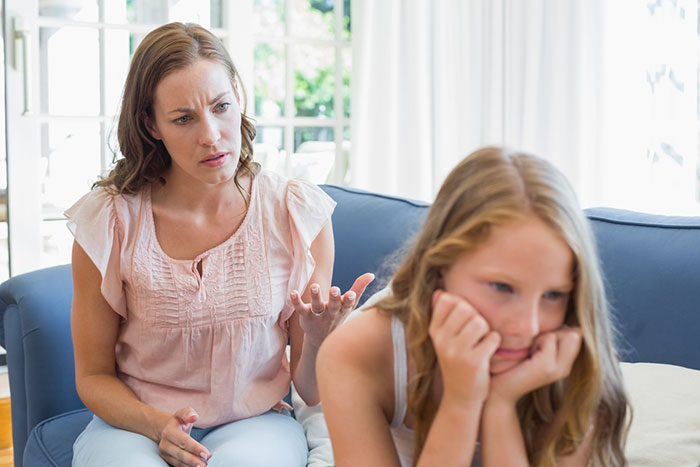 From the very beginning of the relationship with Natalia, her husband showed that for him the main priority in life is the daughter from his first marriage. After marriage, the situation has not changed, and Natalia, obviously, did not try to replay the routine of things. However, after the birth of her own daughter, the woman suddenly realized that the former spouse was literally "marking time" in the space of her family, bringing discord and dictating her own rules.
Natalya saw that her husband's relatives are primarily concerned with the help of that family, and her baby, alas, is not particularly interested in anyone.
Psychologist's advice: This story is very similar to the first. However, in this case, the interests of another man, the youngest daughter, are affected. In the absence of due attention from her husband to her new family, mother and daughter end up being at the periphery.
In such a situation, a wife without shouts and scandals should remind her husband that he has not only the eldest son or daughter, but also their own child, who is no less in need of his warmth and care.
"We have been married with Vladimir for two years. He has a five-year-old daughter from his first marriage, with whom he has a wonderful relationship. My husband introduced me to the girl from the very beginning, and we almost became friends.
However, over time, I began to get annoyed with the child, which had grown into a strong jealousy. I understand perfectly well that this is stupid, cruel and unfair, but I can't do anything with myself.
Every time I look for an excuse for only the husband not to see his daughter. Yes, and I try to face her as little as possible, so she became unpleasant to me. "
Galina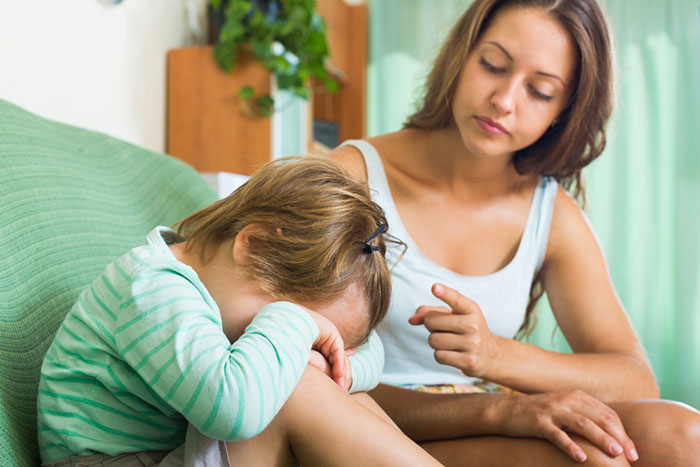 Often, girls who were not married and marry a man with children, there is a kind of "second wife" complex. The woman feels disadvantaged because the wedding, honeymoon, expectation and birth of the baby occur in her life for the first time, and for her husband this is only a repetition of the experience she has gone through.
The value of the long-awaited event for her is lost, and feelings are leveled. Sometimes on this basis, second wives get jealous of their husband's children, which women cannot overcome.
Neither self-conviction, nor the clarification of relationships does not help – jealousy grows, spreads, and there comes a moment when it becomes similar to manic psychosis. It is believed that selfish, narcissistic people are subject to jealousy, but this is not always the case. If a woman is emotionally stable, not prone to obsessive ideas, tantrums and she suddenly has jealousy, then there are some (albeit invisible at first glance) reasons.
Either the woman does not have enough male warmth, or she herself doesn't give enough to the man and he is too drawn to the children from his first marriage. Emotions do not cheat, they signal that there is a problem. Very often, couples cannot solve these difficulties themselves for two reasons:
1 They do not know how to talk about their feelings, feelings, can not find the right words, explain.
2 They cannot talk about their internal anxieties because of internal complexes, inability to open up to their loved one.
This is a consequence of low self-esteem and an objective indicator that people are not spiritually and spiritually close, live only for the sake of wealth or children. Love in such families is reduced to sex, and its only evidence is a stamp in the passport: "I'm with her painted, what else do she need?".
Psychologist's advice: The problem of jealousy can be overcome only under two conditions: frankness and close relations between spouses. A husband and wife should learn to talk with each other, trust, share their thoughts, dreams, experiences, discuss problems, compromise. Spouses must be not only lovers, but above all best friends.
And the most important thing a new wife can do is to build a marriage on the basis of mutual trust. To do this, you need to learn to listen and hear your spouse and share your own fears, desires, doubts, consult with your husband, and appreciate his opinion.
Men often do not talk about their inner feelings, not because they are cold and passionless, but because they are naturally more silent and secretive than women. But the more the wife talks about herself, the more trust she gains, and gradually the husband will open up in response.
"When we met Paul, he was already divorced, his wife left him for another man. Pavel, despite the insult, continued to communicate with her and took care of his son. We got married pretty quickly, and a year later we had twins.
Life at the first wife of Paul did not work out, she broke up with her man and, obviously, decided to return Paul to the family, although my husband and I have excellent relations, he loves our children very much. The situation was complicated by the fact that the mother-in-law took the side of Paul's first wife. At first I felt sorry for my husband, saw how he worried about his son: he grew up without a father.
But at some point I realized that I could not continue like this anymore, and began to slowly pull him away from that family. Of course, I did not forbid my husband to communicate with his son, but made sure that Paul did not go to the house of his former spouse, minimally saw her and did not feel guilty before the child.
Gradually, the situation changed, the husband began to spend a lot of time with us, the former wife and mother-in-law calmed down. "
Olga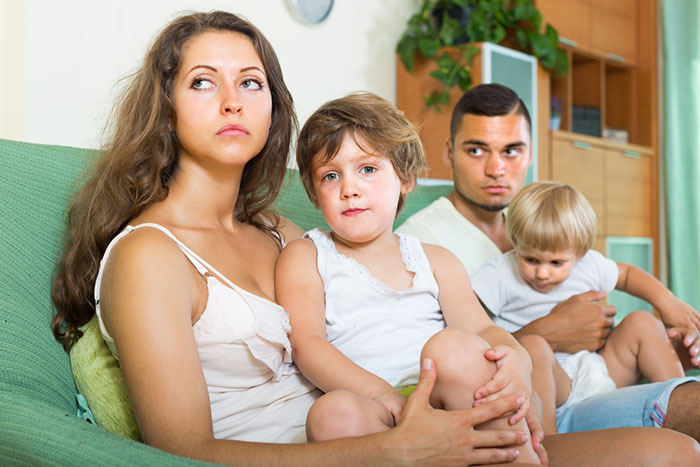 In this case, the former wife idealized the situation, believing that she would be able to return the spouse. She did not want to realize that her ex-husband had a great family, beloved wife, children, harmonious relations, and decided that she could play on the sense of responsibility and the guilt of her husband and the pity of his young wife.
However, Olga felt threatened in time and began to build boundaries, a kind of wall around her own family, for which she did not let her mother-in-law and her beloved former wife.
Psychologist's advice: In this story, the young wife acted quite correctly. Not arranging scenes, not aggravating relationships, she carefully began to push the former wife and mother-in-law away from her own family.
She managed to turn her home into a real "fortress", where the former spouse or unfriendly relatives do not have access to.
"I'm going to marry a man who has a five year old son. I never saw him, but I know from my husband's stories that Olezhka is a kind and sympathetic boy. My husband wants us to make friends, literally delirious with this.
But I am very afraid that I will call the child's antipathy, that he will see in me only the aunt, to whom his father has gone. And the former wife, the mother of the boy, probably already told Oleg, who is "this aunt" and what is she called.
I have already developed a complex on this basis, but we have not even met yet. "
Lyudmila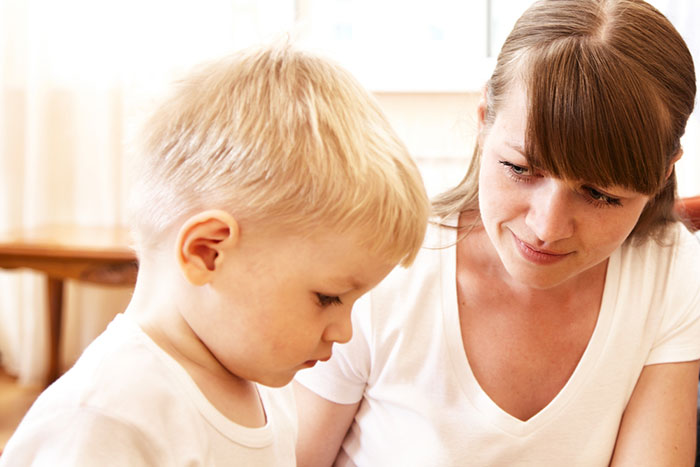 The fear of getting acquainted with the husband's children is often even more than the fear of getting acquainted with the future mother-in-law. Especially if the child is "difficult" and the situation is complicated by the negative attitude of the baby's mother. But it is still possible to predict the child's behavior.
The fact is that children have several global pictures of the vision of the world, which are very logical and specific. In particular, if we talk about divorce, the child must somehow explain what is happening to him, so he will definitely assign roles and assign a "guilty" one. Most often there are three "plot options":
1 The baby considers himself guilty of divorcing his parents: "I'm bad, that's why Dad left." In this case, the child may behave badly, both in relation to the parents, and in relation to the new spouse of the father.
2 Mother will be guilty. Most likely, the child will be neutral or positive to the new father's wife.
3 Guilty child will appoint dad. In this situation, the baby, even if he is not familiar with his father's new family, will be negatively disposed.
And in the case of communication will emphasize their rejection.
Psychologist's advice: The desire to make friends with a child, to love him and win a reciprocal feeling is in itself very noble and worthy of praise. However, sometimes it is almost impossible. For example, if a child considers a father as an offender and a traitor.
Therefore, the second wife must be strong and patient: many will have to accept. To overcome the negative attitude of the child, to treat him as his own, to forgive him and to sincerely love is a serious spiritual work, which far from everyone is capable of.
Many women, with all their desire, do not find the strength to demolish offenses and prefer not to communicate with their husband's baby. But to do so is to get away from the problem, but not to solve it.
Of course, at a certain stage, in the period of exacerbation, this can help, but only temporarily.
A stepmother should patiently build an even relationship, set their limits. It is necessary to establish a distance between themselves and the child, not allowing the baby to be rude or insulting.
However, you should not show him your irritation, weakness, anger or jealousy. It is necessary to try to see in him as many positive qualities as possible – every, even the most "problematic" child has them.
"My husband and I have two daughters, three and five years old. In addition, he has a seven-year-old son from his first marriage, Semyon, whom we decided this summer to take with us to rest. Sema happily agreed, but as soon as we arrived at the place, he began to harass everyone: he didn't behave, bullied to the sisters, and in the end, began to tell them different nasty things about me.
As a result, we were forced to send Seeds home to his mother. Leave was spoiled. "
Svetlana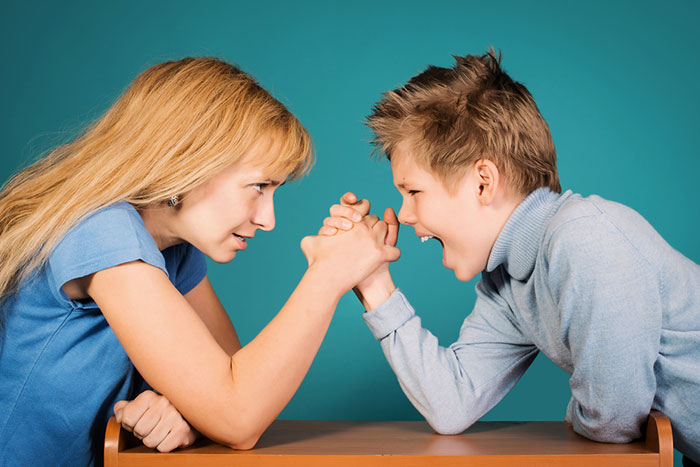 If, after the divorce, the husband and wife are on good terms, then sometimes they try to communicate with their families: go to visit, go on vacation together. But, as practice shows, it is extremely rare to build a sincere friendship after a divorce; it is hard for people to get rid of old offenses and jealousy.
And the kids perfectly catch the sentiments of adults and behave accordingly: they quarrel, swear, envy the gifts, gossip.
Psychologist's advice: When adults see that the baby is not very comfortable in the presence of his father's children, no need to try to make friends with children by force. Otherwise, the psyche of the baby may be distorted, which, naturally, will affect the behavior of the child and his attitude towards parents.
If the mother feels that the child is sensitive to communication with the new father's family, it is better to keep meetings to a minimum.
To build a good family in our age of "global egoism" is difficult even for people entering into marriage for the first time. And to create a strong alliance, having a "burden of the past," is twice as difficult.
And if a woman has joined her fate with a divorced man who has children, she must remember them and put herself in the place of the former wife. In the end, on the site of the "former" can be any.
In order to achieve a result, you need to remember a few rules:
Never allow disrespectful tone or phrases to the mother of the child, whatever it may be;
the baby should not see and feel that it is treated worse or better than other father's children from the second wife. The attitude should be even and equal in order to avoid jealousy;
the stepmother, the father and the child should have an understanding that the baby has his own home and another family, that they love him in his father's house, they are waiting for him, but here he is not at home, but as a guest;
it is necessary for the son to say that he is much like his father, who loves him very much and is proud of him. A girl should feel the protection of her father, affection, tenderness, to hear from him that she is "beautiful, clever, father's joy", etc. Children should feel the support of the father, but understand that he has another family, worries, problems.