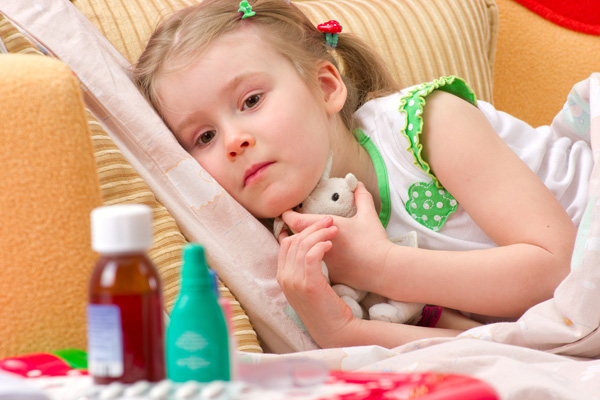 The advice to consult a doctor and get his approval for the treatment of the baby is particularly relevant today. After all, today the decision on how to deal with diseases is often taken not by doctors, but by parents of sick children!
In addition, more and more drugs goes into the category of OTC and automatically begins to be perceived as a safe means. But this is not the case at all! For example, analgin, a well-known pain killer, or other drugs that contain the same substance, metamizol.
There was a time when they were treated by both adults and children, and only then it became known how serious the side effects of these drugs can be. That is why in 2000, an important amendment appeared in the instructions for drugs containing metamizol, that for children under 12 years old these drugs can be given only on the recommendation of a physician.
Unfortunately, some parents do not pay attention to this warning and continue to treat babies with illegal drugs. It is curious that in Germany, the country where Metamizole was created, the funds in which it is part stopped selling back in 1987!
Why can't babies be prescribed medicines so easily? One of the reasons lies in the fact that children are not small adults. Their body reacts differently to drugs; In addition, the metabolism of babies is not so fast, and the liver and kidneys are at a developmental stage, so the drugs are eliminated much slower.
In addition, most of them do not have special forms intended for very small ones, and about three-quarters of medicines are either contraindicated in children or contain strict reservations regarding their use for children under 3 years of age. However, despite this, many freely selling drugs for diarrhea, cough or runny nose, that is, those ailments that usually do not require treatment, are prescribed for children.
That, among other things, leads to one more problem: kids growing up with the habit of taking medicines will most likely resort to their help in the future to cure what can pass by itself.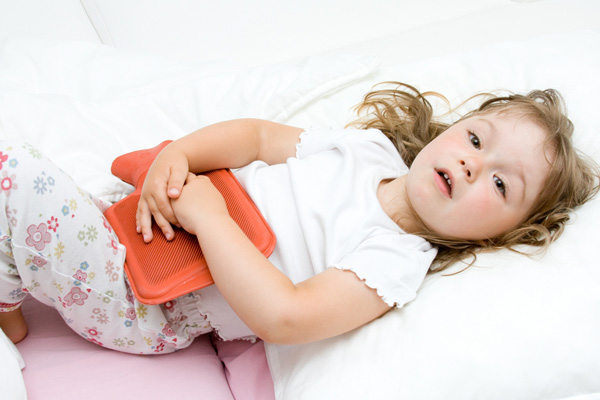 What diseases are most common in the smallest? Digestive disorders (in other words, loose stools or diarrhea) and runny nose. Perhaps this is why, as soon as the baby has the first signs of indisposition, it is worth trying to defeat the illness with "homemade" methods: to offer the kid to drink more and for some time to refuse him sweets, fresh fruits and vegetables.
If you do not succeed in overcoming indisposition on your own, be sure to consult a doctor, since only a specialist can correctly select an antidiarrheal drug that will help your child cope with the disease. By the way, remember that Motilium, Janssen Pharmaceutica, and Smektu, Beaufour Ipsen (it is known that it is with these drugs that very young children are especially often treated) cannot be given to babies without a doctor's permission.
These drugs require a strict dosage and the duration of the course of treatment calculated by the doctor is unsafe to use them at your discretion. They have their own side effects: for example, Smecta removes useful microflora from the intestines along with toxins, and the baby will need a prescription to compensate for these losses, and with the cessation of diarrhea using Motilium, the child may increase intoxication by absorbing toxins through the intestinal wall, therefore he needs to assign compounds for watering and removing these toxins out.
Another problem is viral infections of the respiratory tract. Usually a sick child easily recovers on his own, and he does not have to prescribe any medication. Moreover, many preparations for rhinitis contain an antihistamine component, which has a so-called sedative effect, that is, it puts the baby to sleep.
And since these funds act on the body for quite a long time, after the child wakes up, they can affect the coordination of his movements. Another component of many popular remedies for rhinitis is Pseudoephedrine, a decongestant.
Alas, quite often because of him, babies begin to have disturbing dreams, especially if they are prescribed to very young children.
As for the high temperature, which, as a rule, appears as a result of a viral infection, one should not consider it harmful to the health of the baby: it has long been known that a rise in temperature is one of the means of fighting the disease. If the thermometer readings fluctuate within 37.5 °, then the baby's body is trying to defeat the infection, and it's not worth interfering with the use of antipyretic drugs.
And even if the temperature rises above 38.5–39 °, first of all it is worth trying to lower it by stripping the baby or wiping it with a wet towel. If you still could not get along with antipyretic drugs, do not expect that after taking the drug based on paracetamol (for example, Panadol, GlaxoSmithKline; Efferalgana UPSA, UPSA), the temperature will drop to the norm: it will still remain elevated within 37.5 °.
And more effective means of controlling the temperature (acetylsalicylic acid or analgin) may be unsafe for the health of the child.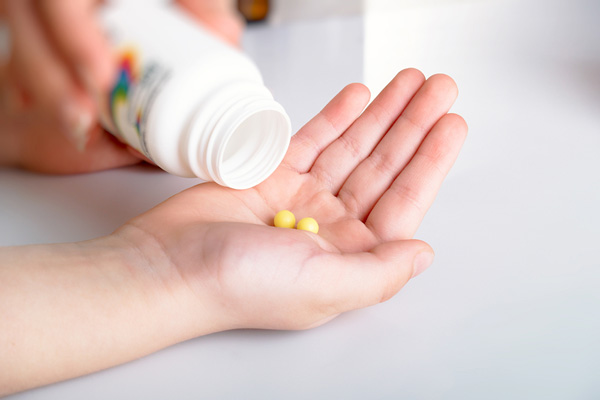 Another important question: how to treat antibiotics? It is known that these drugs are prescribed to babies too often, even though antibacterial drugs do not help in the fight against viral infections.
And since viruses usually cause indigestion (diarrhea) and respiratory diseases, it is impossible to defeat them with the help of antibiotics. That's why you need to treat them carefully!
Whatever happens to the baby, do not give him antibiotics on your own, without consulting a doctor. All drugs of this class are complex, non-universal and completely harmless.
Each type of antibiotic affects certain microorganisms that are sensitive to it, and only a doctor can determine which drug will help the baby. Because of an improperly selected antibiotic, the disease can be delayed, it will "dampen" the signs of indisposition, and it will be difficult to identify the problem, if at all possible.
It is also very important to know how long you need to take the medicine and what dose it needs to defeat the microbes. If treatment is terminated prematurely, the pathogens get a breathing space, during which they may become immune to the prescribed drug – and the treatment will have to start anew. In addition, in addition to the correct choice of medication, there is the problem of adverse reactions that most antibiotics can cause.
In this list, allergic reactions, angioedema (swelling of the eyelids, face, arms, legs), disorders of the gastrointestinal tract (vomiting, abdominal pain, loose stools), decrease in hemoglobin.
Intestinal infections: there is an alternative to antibiotics
Recently, even for the treatment of acute intestinal infections in babies, antibiotics are used very rarely. Doctors use them only if the disease is severe or it is about children with a weakened immune system.
Antibiotics are successfully replaced by other drugs – enterosorbents (for example, Smekta, Beaufour Ipsen), immunopreparations (Kip, Bifiliz), probiotics (Probifor; Bifiform, Ferrosan), biological preparations (Bifidumbacterin-forte, Enterol, Biocodx),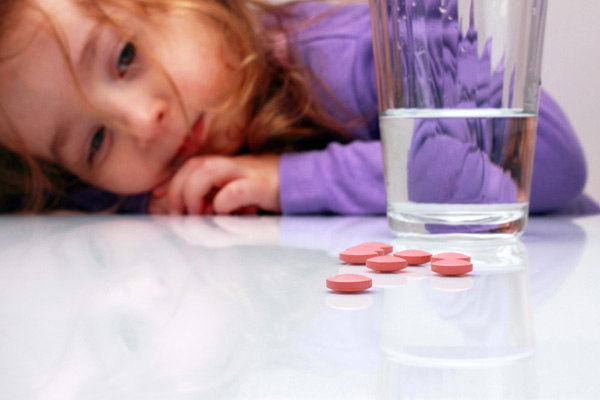 Since from time to time children still have to be treated for some ailment, some pharmacological companies produce medicines intended for very young ones. We are talking about drugs in drops, syrups, powders, effervescent tablets.
And to make it easier for the child to swallow them, they resemble real fruits to taste.
Temperature and pain remedies (Panadol, GlaxoSmithKline; Efferalgan UPSA, UPSA; Nurofen, Boots Healthcare).
Antifungal drugs (Diflucan, Pfizer).
Medicines that improve the functioning of the liver and gallbladder (Hofitol, Rosa-Phytopharma; Galstena, Richard Bittner).
Remedies for diarrhea (riabal, chiesi).
Medications for intestinal colic (Subsimplex, Parke-Davis; Espumizan-40, Berlin-Chemie).
Drugs that contain the bacteria of the normal intestinal microflora (Bifidumbakterin; Bifiform, Ferrossan; Lactobacterin; Linex, Lek).
Laxatives (preparations based on the substance lactulose; Forlax, Beaufour Ipsen).
These drugs are sold freely in pharmacies, but they should not be given to children for no particular reason. If the baby starts to complain of a headache or abdominal cramps, first consult a doctor. As for vitamins, in this matter it is also worth looking for a middle ground.
Often, caring mothers think that the child eats little, has a poor appetite, and that as a result he does not receive substances important for his development. Vitamins are really needed for a baby, although children whose parents care about a balanced diet are unlikely to face the problem of beriberi.
If this happens, it will be much more important to change the nutrition of the baby so that in the future he will not have such problems, and at the same time take some vitamins that your doctor will recommend to your child.
After receiving the appointment from the doctor, ask him a few important questions:
Does the child really need this medicine?
Is there an alternative treatment for the disease without the use of medication?
How does the drug work, after what time does the effect occur?
What if the medicine does not work?
What products can affect the effectiveness of the drug?
Is it possible to give a child other medicines at the same time, for example, a remedy for colic?
Should I continue to give prescribed medication if the baby suddenly recovers before the end of the course of treatment?