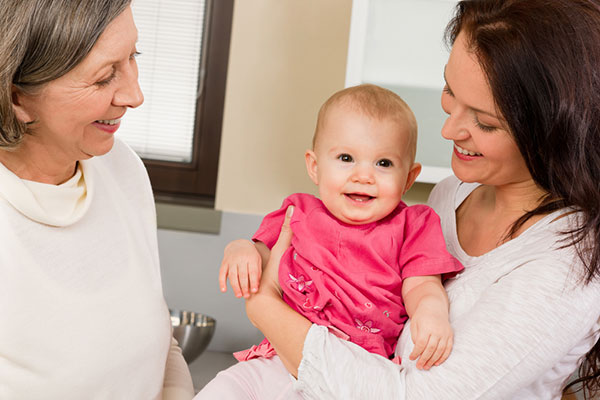 "… And this was said by a friend, who herself gave birth to a child in the third year and came with him, half a year, to the exam! And once she ordered the supervision of the son of a five-year neighbor girl. It is she who tells me that it was necessary to wait and that it was very bad for a child not to see his mother all day.
Why should I wait? My life will always be like this, and it suits me perfectly. I wanted a child, but I can't take a break from work either.
I do not think that it is a crime to entrust a young child to a grandmother or nanny. However, when the conversations begin: "Ah, what kind of mother will leave …", "Ah, the child, apparently, is not needed at all…", still feel guilty "(Albin, 31, mother of eight months, Masha).
Raising a child is an area where changes in society almost do not concern. No, of course, there are a lot of innovations here: toys are invented and improved, the artificial mixture is brought to the state of ideal mother's milk.
But these are details. In the main thing – in the relationship between mother and child – nothing changes.
Of course, for a long time no one has been surprised by women who have decided to give birth without a husband; no one condemns a couple living in a guest marriage. Same-sex families are gaining more and more rights and freedoms, and surrogate motherhood becomes something quite familiar.
But the mother, who does not deal with her child herself, will still be condemned. And – most surprisingly – the more changes in society, the stricter it is (society) to mothers.
Perhaps this is a protective reaction, a subconscious desire to leave in life at least something permanent. But of course this is not easier for moms.
Conflicting and all the more mutually exclusive requirements are disturbing and disorienting. On the one hand, a good mother is also a harmonious and developed personality. She is successful in all spheres of life, including professional, she thinks about the future, strives for self-improvement.
On the other hand, she is completely (yes, completely) devoted to the child. Interestingly, can there be in such conditions women who have no doubts about their maternal success?
However, doubt is not a problem. That feeling of guilt can cause significant harm. First, it accumulates and makes it difficult to rejoice in what is.
Secondly, it gives the appropriate color to the relationship with the child for a very long, sometimes even a lifetime. Mom and as an adult son or daughter continues to feel that they have deprived of something, not enough, and with all his behavior seeks to fix it.
Alas, it is still impossible to return, "finish", but the relationship becomes manipulative and conflicting. So if you have already decided that you can't take care of the child personally and constantly (discussing whether it's right or not, it probably doesn't make sense – everyone has their own reality in life), then treat it as normal. Do not make excuses to others, do not enter into discussions on the topic: "What is she – a normal mother?".
But the main thing – be yourself sure that everything is going right. That the conditions you have chosen may not be perfect, but they allow you to love the child and be a beautiful mom for him.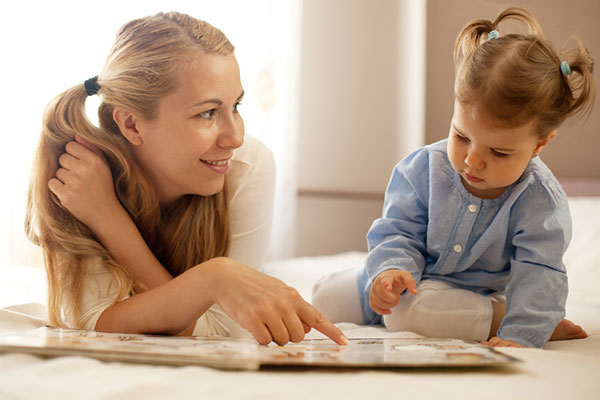 "My mother-in-law was engaged with her son since birth. We ourselves decided that with such a grandmother (an educator with 30 years of experience) we do not need any nannies – all the more she expressed her complete readiness.
The idyll did not last long. Firstly, it turned out that the mother-in-law is not going to apply any educational principles to his grandson's native grandson.
Dummies – for any reason, to fall asleep – only on hands … When I made a remark to her, I was also offended. It turns out that she does us such a favor and it is so hard for us, but we don't appreciate it.
Secondly (and this is the most unpleasant), it somehow automatically became part of our family. Even when we have a day off, he does not leave home.
We walk – she is with us. We are discussing purchases – she's right there. "How do you imagine that?"
We arrive at nine in the evening. And what is the mother going home at this time? "Said her husband, as if it was about something incredible.
Yes, that's what I hinted at. At the neighbor the nurse is engaged in the child. So she does just that – at nine she goes home.
Transport is excellent, and there are no traffic jams … "(Elena, 27, mother of Egor, 1 year).
Deciding who will take care of the child is one of the biggest problems for parents in this situation. Usually, when discussing a question, obvious pros and cons of various options are taken into account.
Grandmother will sit for free and will accurately provide due attention and care. But you cannot say to her: "Please adhere to our views on upbringing. And no amateur.
The nurse will fulfill all the recommendations, it is unlikely to argue, but, of course, there is no guarantee of her truly kind and tender feelings. Even high professionalism, experience and additional payments for early development cannot provide parents with complete peace of mind in this regard.
There are also pros and cons, which are not immediately noticed, but when they manifest themselves, it is too late to change something. This is the general atmosphere of the family, which will necessarily depend on who is close to your child. "The hand that rocks the cradle rules the world" – the expression is true not only in understanding the role of education in general.
The educator also has a huge impact on the world of a particular family. After all, he conveys his emotions to the child, forms views on the world, and attitude to the environment.
And the more time this person spends with the child, the greater will be the impact.
Of course, it does not matter here, grandmother or nanny. Significantly, what kind of person this is by character, by his views and attitude to what is happening. The grandmother loves the child, but at the same time he evaluates everything that happens (the fact that it is not parents who are engaged in upbringing, but she) negatively.
She probably will not give advice, criticize directly – how many will react. She expresses her attitude less clearly.
For example, he would say: "Well, you, mother is not at all up to you, do not bother her with your pictures." Or: "Parents need rest, and let's walk with you." Little things, like, nonsense.
But if expressions in this spirit are repeated often, then the understanding that "you and I" are separate, and the parents separately, is fixed. In the future, it is difficult for a child to understand family roles, to recognize himself as part of family relationships. Even more difficult for children when caregivers change frequently.
Even six-, seven-year-olds need time to get used to a new person, but for very young such changes can be truly traumatic. The younger the child, the more constant his life should be.
This rule applies to the situation, and the regime, and – all the more – a person who spends most of his time with the child.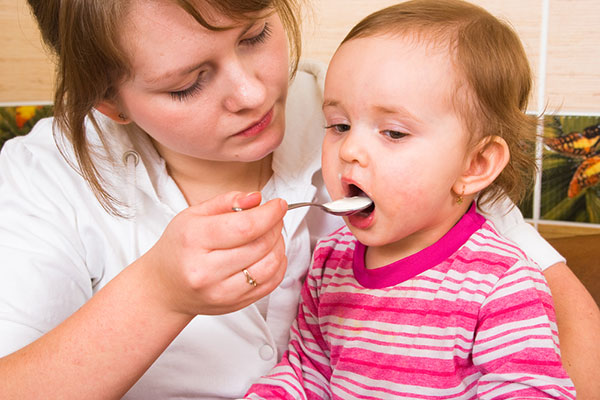 "… Yesterday, a niece asked what is Pushkin's most famous poem about mom. I tell her that there is no such thing – there is a famous poem about a nanny. She asks: "Well, remember, please, go to school!".
We have a whole department of philologists, no one remembered … And the truth is, he does not have poems about his mother. He did not dedicate anything to her. In the evening, told her husband.
He said that at that time practically all the poets of the nanny were raised. And then he added: "You, perhaps, hide the card that the child drew to us for the New Year.
Where he wrote: "Lublu mom, dad." But maybe the truth will no longer be initiations "(Anastasia, 33, mother of Mark, 4 years).
Parents are happy if they see that there is full contact and understanding between the child and those who deal with them. Still, rarely anyone who does not feel at the same time feelings of jealousy. No matter how the circumstances, we want to be the best for their children.
Like they want to be the best for us. By the way, children also feel jealous when mom and dad spend little time with them. After all, this also means for them that their parents have something more important and loved.
They express their jealousy openly ("I want your work to disappear and you would be only with me"), and we can explain to them in time that this is a necessity. What at work you still think about him, your child. An adult who is jealous is forced to cope with it independently.
Somehow it will be strange to say: "No Lyudmila Petrovna is your beauty, and do not draw her in a princess dress. Draw me. Moreover, the child will not make excuses ("No, it's just a duty to treat her well") and calm us down.
Learn to calm down yourself – do not let your jealous feelings overwhelm you and guide your actions. It often happens that jealousy is behind the decision to change the caregiver, and not specific and substantial claims. Analyze your feelings before you do something like this.
Especially since in reality no one deprives you of love. If you yourself love your child very much, then surely, with all your employment and under any conditions, find the opportunity to spend time with him and convey your very best feelings.
While the child is very small, it is more difficult to do. Direct contact is important for babies – hands, smell, sensations of stroking.
Well, if at least once a day you have the opportunity to feed the child, put him to bed. For the senses, nothing is lost. The child is growing up, and there are more opportunities to express how valuable and love it is for you.
Like the ability to communicate and get closer.