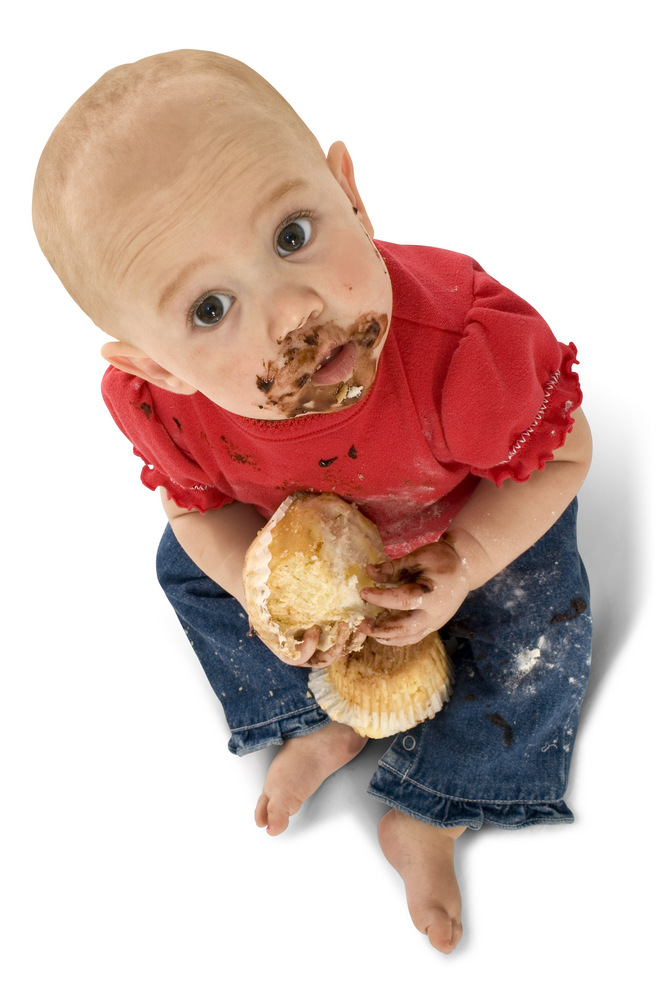 Sometimes parents overlook the obvious: the child remains a child at 2 and 4 years old. Its enzyme system is not as active as in adults; the gallbladder cannot produce much bile to absorb fat; the intestinal wall in children is more permeable, and food particles are more easily absorbed through it, causing allergies. That is why the crumb can not eat the same food and in the same volumes as the older ones.
So, the first mistake is the wrong choice of products and dishes. Modern children move less than their parents at the same age, and spend 2-3 times less energy.
And this means that today the nutrition of children cannot be approached with the same rules that guided our grandmothers.
Nutritionists advise parents to be more careful with fatty foods: strong meat broths, butter, fatty cheese, cottage cheese, sour cream, mayonnaise, sausages, any fried foods. The result of such nourishing food – and excess weight, and difficulties with the liver and gall bladder, even in 2-, 3-year-old kids.
The second miscalculation – overfeeding. The principle "The more a child eats the better" is unsafe for the baby's health. After all, children do not feel the measure – a small one can eat 5 pancakes with sour cream in one sitting, but will it benefit him?
Ask your pediatrician to calculate the daily amount of food and calories for your child, based on their age, height and weight, and try not to exceed it. It is better to feed the baby 5 times a day, approximately every 3 hours, arranging breakfast, lunch and dinner with hot dishes, plus 2-3 light snacks (and no sweets on the run!).
A varied menu and the right distribution of products. Most of the food eaten by a child should fall on cereals (cereals, bread, pasta – only 300–400 g), vegetables and fruits (200 g each); dairy products (milk, kefir, cottage cheese – only 500 g); meat or fish (not more than 100–120 g); and at the very top of this "pyramid" – fats (20 ml of vegetable and 10 g of butter) and sugar (30 g per day, including 2 sweets or 3–4 cookies) as part of desserts.
Useful cooking methods. Products for the baby can be cooked, stewed, baked, steamed or grilled, but not fried (especially in deep fat or breaded).
Be careful with salt and sugar! If you do not teach the child to them, the risk of overweight and high blood pressure in the future will decrease.
By the way, salt and sugar are hidden in many products.