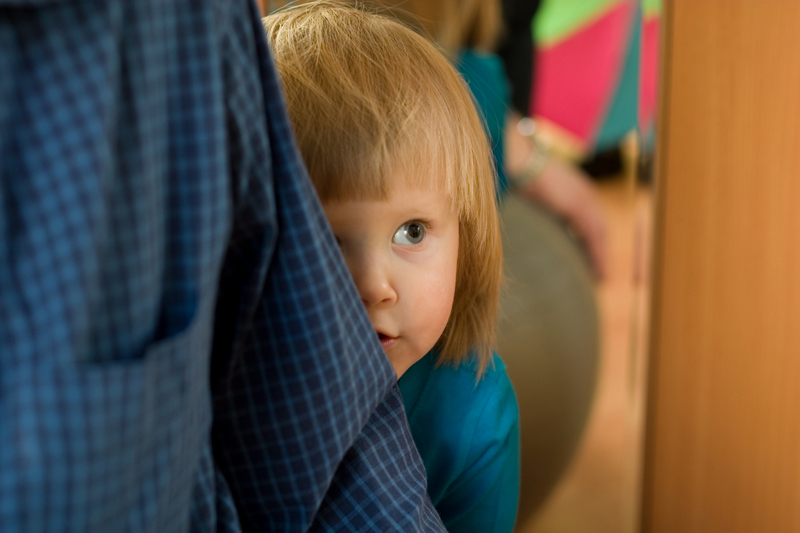 Translation: "I'm ashamed or afraid." Remember how you felt at the reception, where there was not a single person you know.
To relieve anxiety, you said to yourself: "The time spent in the company of unfamiliar people develops interpersonal skills and helps keep yourself in good shape. This girl seems open and sweet. Maybe come and chat with her? "- and took a glass of wine so that their hands were at least occupied with something.
Your child's behavior is tantamount to this embarrassment of adults in society. He is not yet able to cope with his anxiety and solves this situation by simple physical actions – he clings to your leg, sucks a finger or falls to the floor and covers your face.
Your reaction: Carefully and gradually remove your little bug from the shell. Small children are waiting for help from their parents in an unfamiliar situation, so relax yourself, smile and embrace the child encouragingly.
So he will understand that his environment is safe and friendly. No need to apologize for the baby and make excuses: "He is such a beech with us!" – better give him time to get comfortable.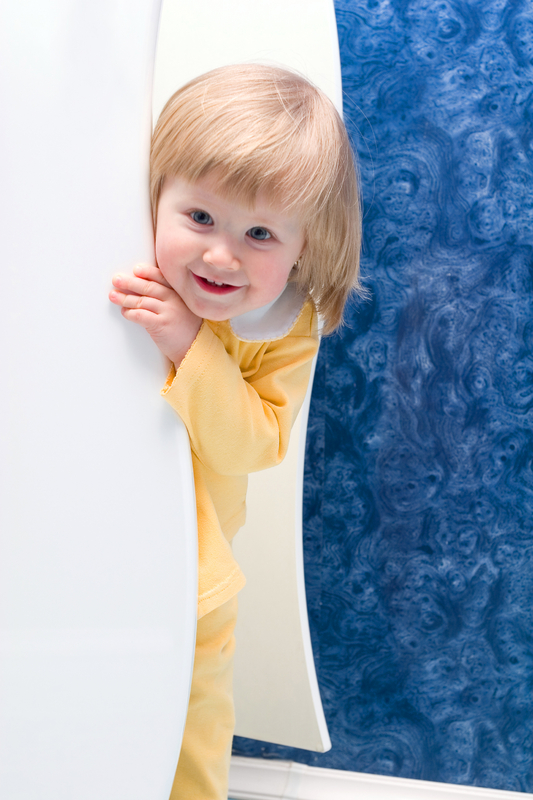 Translation: "I need privacy." This behavior of the child points to two aspects: firstly, the crumb already feels when he needs to go to the toilet, and, secondly, he noticed that adults do it behind a closed door. These two signs indicate that the child can already begin to teach to use the pot.
And the most important indicator of the child's readiness to go to the pot will be his requests to immediately change the diaper after he went to the toilet. If a child doesn't care that he has a wet diaper, it means he hasn't yet grown to potty training.
Most children start using the toilet between 2 and 3 years old.
Your reaction: Encourage your child to seek privacy, but explain that he may not be alone in the kitchen under the table, but in the toilet, take the baby there and ask if he wants you to close the door or leave it open. First, it is enough to take the child to the right room – it is not necessary to insist that he sit on the pot.
More often be interested in a little one, whether he needs a toilet, because children sometimes play around and forget about it. Offer your kid an alternative – he can choose between an adult toilet or his pot.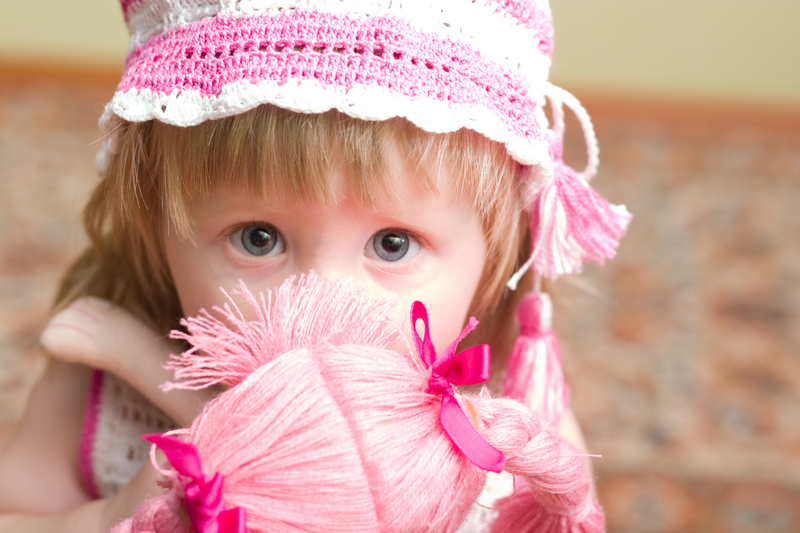 Translation: "I'm scared." You still remember the times when they wrapped the baby in a soft blanket and after ten minutes admired how touching he looked in his sleep.
But suddenly the situation changed dramatically – he does not sleep soundly, and in the evenings he asks to take so many plush little animals to bed that his bed looks like a zoo. This is the age when a child develops imagination – in the most impressionable, sensitive children, sleep can be accompanied by nightmares.
If familiar things remain with the child, he feels relatively safe, waking up in the middle of the night.
Your reaction: Two-year-olds take everything literally, and the monsters they imagine are incredibly real to them. You will not help them if you show that no one is hiding in the closet. The child simply decides that you cannot see the monsters.
Let the baby surround himself with so many toys that can soothe him. If the number of friends-defenders is overwhelming, try to play on such children's features as the desire to make decisions on their own.
Ask the little one what kind of three soft toys and two books he wants to take with him to bed this night.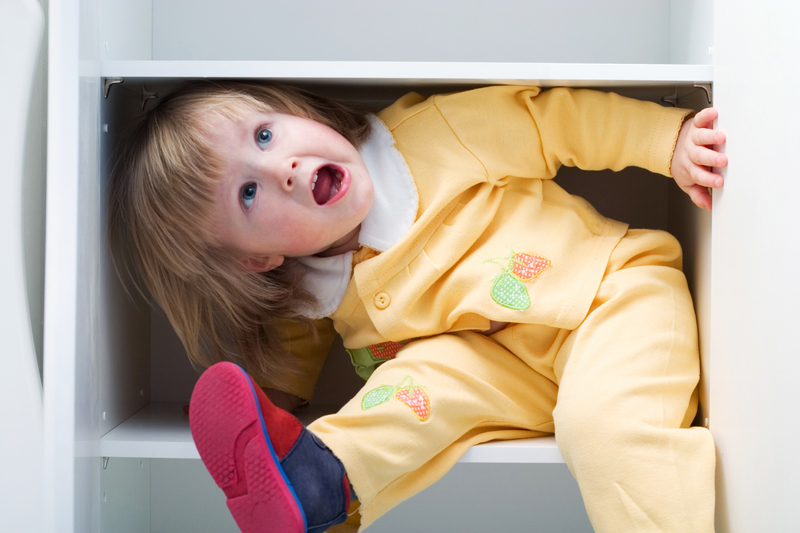 Translation: "I am in a bad mood." You are alarmed that such a sweet crumb has periods when it turns into a "difficult child."
Anxiety prompts one sad explanation after another: "His character is changing, and clearly not for the better"; "We allow him a lot, and he sits on our heads." In fact, the behavior of the baby, most likely, is a reaction to the momentary situation, and not a sign that his nature has changed forever.
Your reaction: Analyze when and under what circumstances a child becomes a little destroyer. If this happens in the evening, during or after the visit of guests or other unusual events, it means that the baby was awake and tired.
And do not forget that, unlike adults, a tired child does not go to bed, and even more fussing, it seems active and vigorous. Try for some time to isolate the baby from a large number of impressions, go to another room, dim the lights and sing the song to the baby, or just sit together.
If, after analyzing the situation, you decide that the child is just bored, go for a walk in the park to change the situation, or offer him an interesting joint game.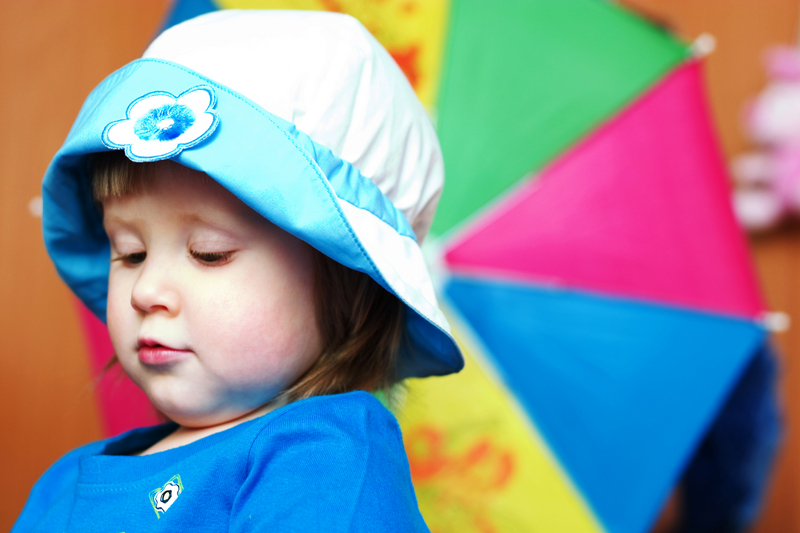 Translation: "I am confused." When very young children look away, it often means that they are tired of being in the center of attention, overworked and they just need to rest.
But sometimes – usually starting from the second year of life – it can also be an expression of an unconscious feeling of shame. The child sees that you are angry because he has again taken the shoulder blade from the neighbor boy or has worn out the pants you just washed off for a walk.
Realizing that his act upset you, he prefers to look anywhere, just not on you.
Your reaction: Try to calmly explain to the child what exactly he did wrongly, in simple and brief expressions: "We never push"; "Do not bite – it hurts me!"; "We ask toys from other children, we share ours with them, but we don't take them away." And be sure to offer the crumbs means to correct what happened: for example, hug a crying friend or feel sorry for his beloved mother. Thus, you will let the child understand that everyone sometimes makes mistakes and no one is immune from them.
But it is important to take steps to correct them.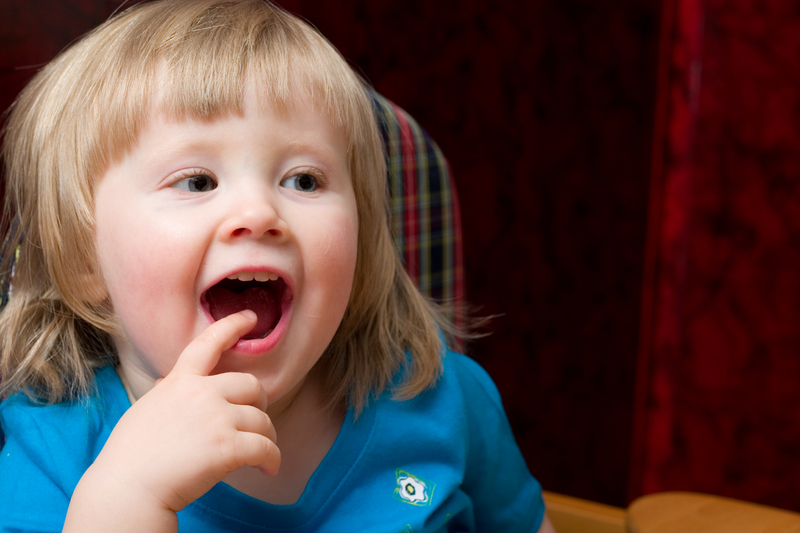 Translation: "I want right now!" All babies are impatient from birth. The child's inability to restrain himself is a sign that, although it grows at the speed of light, it is still very small.
The part of the cerebral cortex that is responsible for self-control, including the ability to wait, develops gradually, between 2 and 7 years.
Your reaction: Do not yield to the child in everything and do not strive to fulfill every desire of the child with lightning speed. Instead, say that you heard his request and give what he wants as soon as you can.
Explain exactly what you are doing right now: "Now mom will wash the last plate, wipe her hands and pour you apple juice."
In addition, it is very important to respond to requests selectively: if the crumb requires this very second to give him a pen with which you are going to fill out a receipt, explain why you need to wait; if the kid enthusiastically drags you into the room to show the tower built, leave other things to admire the building.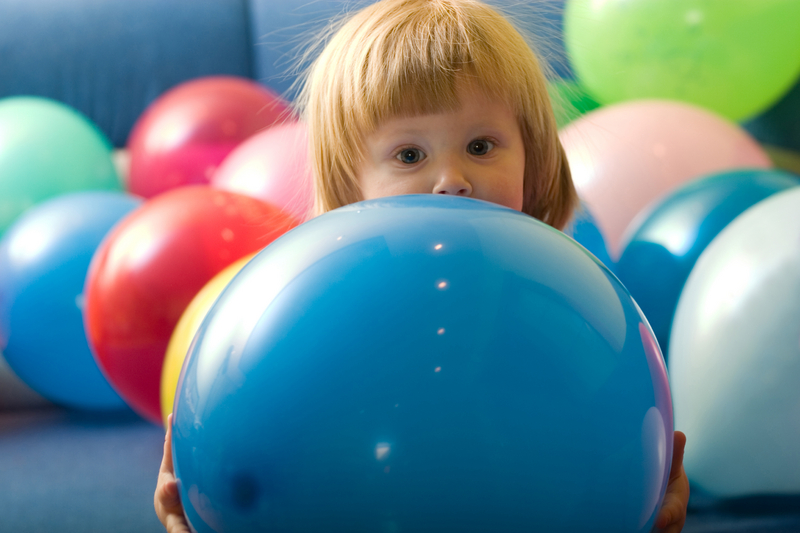 Stand with the baby in front of the mirror and paint different feelings on your face. Pull down the corners of your mouth and say: "Look, mom is sad," or frown and say: "Mom is angry!" To teach a two-, three-year-old baby to combine feelings with words, you can draw faces, depicting various emotions.
There are a lot of variants of the game with such pictures: for example, the smallest ones can be offered to find the exact same picture as the mother shows (for this you need to make two sets of pictures with the same facial expressions). Older children can be asked to call the mood depicted in the figure.
Help your child learn to name his feelings, making such remarks from time to time: "Do you seem to be angry?"; "Are you sad because it's time to finish the game?" The more patience you show, the more likely your child will try to put difficult concepts for him into words.
Imagine that you are a prompter of your baby, and tell him adequate words to the situation. When a child is naughty, begging for a treat, say: "I want a cookie, give it to me, please."
If the crumb leads you into the nursery, voice his desire: "Mom, come with us to play or read."