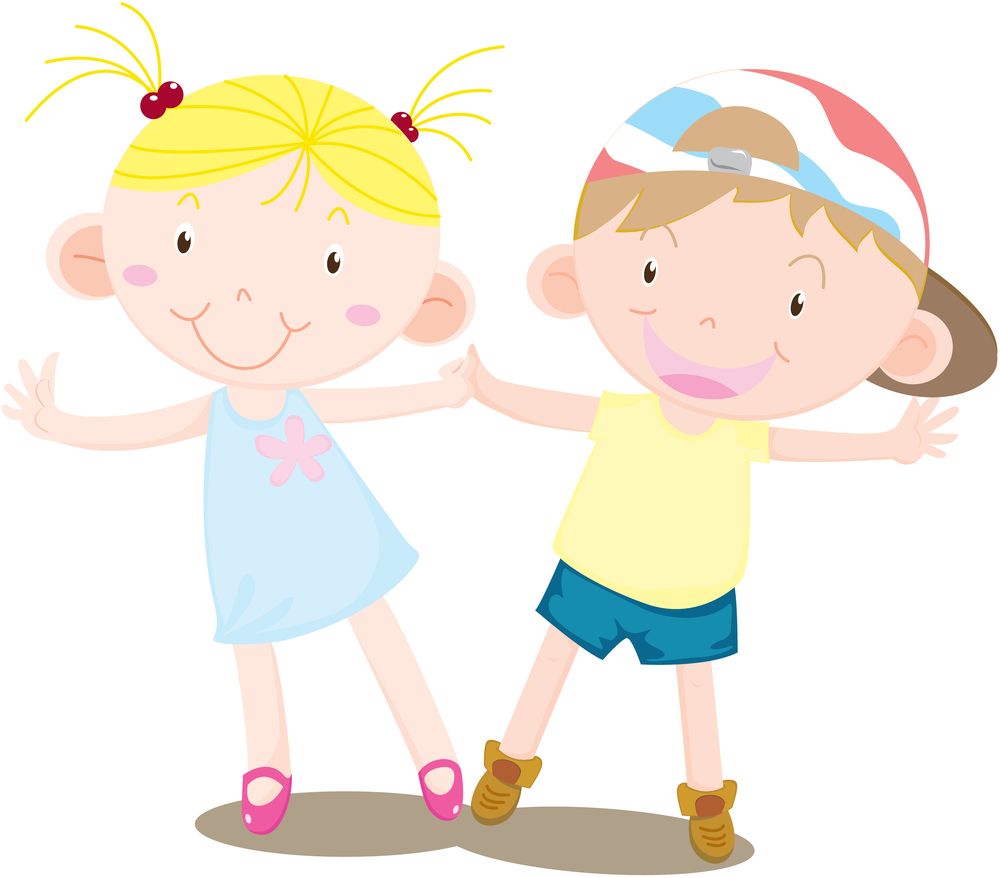 Restrictions on the state of health of the baby – the first important selection criteria. There are problems that immediately and unequivocally exclude certain sports from the list. You can find out about them from the medical certificate, and specialists in rehabilitation treatment give advice on choosing a sport or an appointment to physical therapy (these doctors are receiving in some children's clinics).
When making a choice, try to take into account the interests of the child rather than your wishes. After all, classes in the section must bring him joy and pleasure.
Consider more psychological features of the baby and think about what activities will help them develop, and which will only aggravate his problems.
Medical contraindications to classes are divided into 2 categories: absolute and relative. For example, chronic diseases will be a relative obstacle, it all depends on their form.
If problems with the circulatory system, such as cardiac arrhythmias (for example, atrial fibrillation), high blood pressure, chronic problems of the respiratory system (most often the other, bronchial asthma) and digestion (chronic gastroduodenitis) are serious, it is better not to give the child to the sports section, and do physical therapy. Otherwise, increased loads can seriously harm his health.
If you decide to give your child to a big sport, first show him to a sports doctor – he will tell you what you can do and what you shouldn't. Unfortunately, there are few such specialists, and even less for children.
And yet it is better to search – for example, in the Moscow Scientific Center for Children's Health. There is a department of children's sports medicine.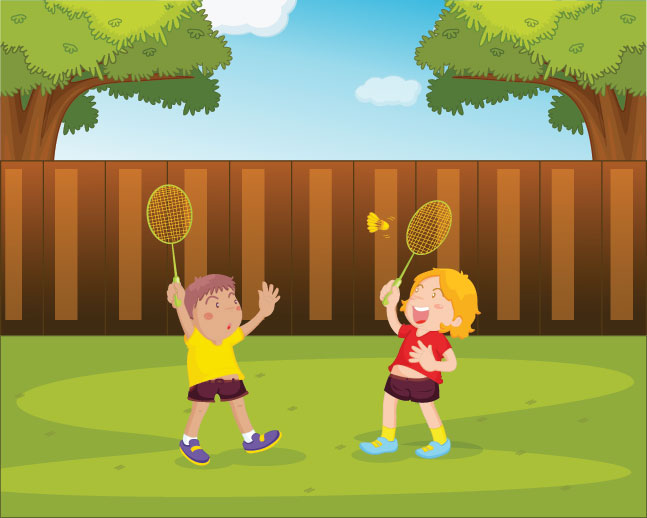 It is now believed that physical activity for small asthmatics is only beneficial. But only a doctor can recommend it.
If your child has been diagnosed with scoliosis or he has other serious postural disorders and problems with the spinal column, he should not engage in martial arts and "asymmetric" sports (tennis, badminton). When scoliosis is very useful swimming, because water naturally relieves the spine.
Doctors recommend to swim in different styles: breaststroke – with serious and progressive violations, crawl and butterfly – when the development of scoliosis is stopped.
Skiing in the winter is another great way to strengthen your back muscles and your entire body. But mountain skiing, and especially snowboarding, is strongly contraindicated! Children with a violation of posture should not also skate (winter and roller skate), skateboard.
Do not record a child with spinal deformities in a circle of sports or rhythmic gymnastics. He cannot be run or weightlifting.
But football is allowed to play! You can still ride a bike, but only for short distances.
Myopia prohibits gymnastics, wrestling, alpine skiing, jumping, football, handball exercises, hockey. However, if your child does not have high myopia and complications in the fundus, you can do rhythmic gymnastics, volleyball, basketball, figure skating, equestrian sports, tennis and swimming.
In terms of injuries in children's sports, hockey is in the lead, pushing even gymnastics with its bars, horizontal bars and logs to the background. In addition to the idea of ​​basic safety, consider the amount of physical exertion.
Excessive training can bring down the growth program of the body set by nature, and the exaggerated demands of coaches can provoke chronic fatigue syndrome, nervous breakdowns and conflicts in children.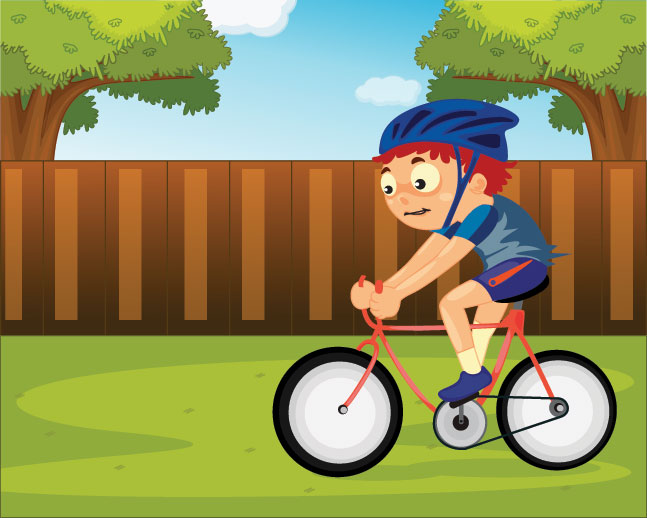 Pay attention to the nature of your baby: how he gets along with other children, is he ready to achieve results and share the joy of victory with his peers? Any team sports are best suited for children, which communication is given without difficulty.
If your kid is a bright leader, he will be suitable for sports or rhythmic gymnastics, big or table tennis. All these sports require the personal efforts of a little man.
And even group exercises in rhythmic gymnastics or pair figure skating, where the result depends on the partner, still rely on the personal efforts of the athlete.
Special appointments. Shy children in team games with hard rules should not go. Otherwise, the child closes among the martial peers.
Martial arts, where "sports anger" is required, or classes that rely on leadership and attract a lot of attention to a small athlete (like figure skating), are also not suitable for such guys. For vulnerable and sensitive children it is better to go to individual lessons, for example, swimming and equestrian sports.
Swimming – from birth, from 6-7 years old independently.
Alpine skiing – from 3-6 years.
Aikido – from 4 years.
Wushu – from 4 years.
Figure skating – from 5 years.
Tennis – from 5 years.
Hockey – from 5 years.
Acrobatics – from 6 years.
Football – from 6 years.
Rhythmic gymnastics – from 6-7 years.
Cycling – from 7-9 years.
Basketball – from 6-9 years.
Volleyball – from 8-10 years.
Track and field athletics – from 10 years.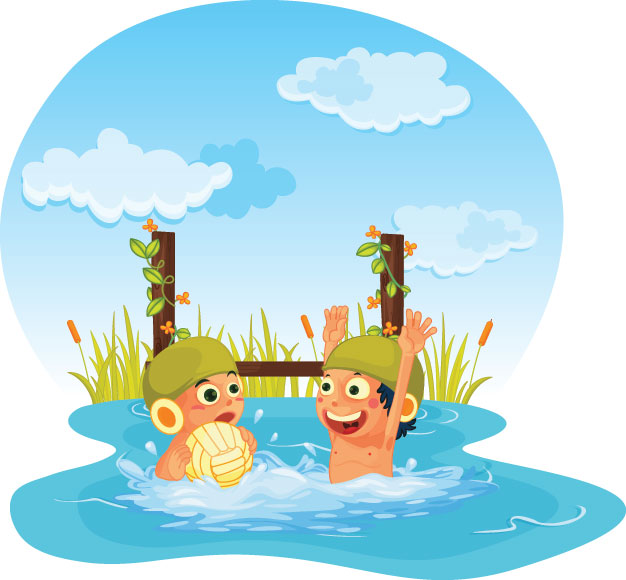 You can teach your baby to swim from any age. And yet it is desirable to start from infancy, because for newborns it is a completely natural, reflex process.
Swimming is perhaps the only sport that has almost no contraindications. However, before you start classes, consult a pediatrician.
If the baby is sick, the workout is interrupted and resumed after his recovery.
Swimming stimulates the nerve endings in the skin and massages the baby's body, improves metabolism, sleep, appetite, makes the nervous system more stable, trains the respiratory organs and the cardiovascular system, strengthens muscles, ligaments, reduces the load on the spine and forms correct posture. The movements are improved, the general tone of the body increases, the kids become more enduring.
Compared with the "non-swimming" children, their weight and height indicators, lung capacity and skeletal muscle strength significantly benefit. They start to walk, sit and talk earlier.
Special appointments. Swimming will benefit hyperactive kids, often ill and tired quickly, and too emotional, aggressive kids.
Communicating with horses calms and at the same time liberates the little athlete, gives the child a feeling of comfort, relieves stress. And the correct posture and the harmonious development of all muscle groups serve to improve the basic systems of the body.
Special appointments. Such activities are good for problem children with overly harsh emotional reactions, whose increased irritability and hyperactivity are caused by neurological difficulties.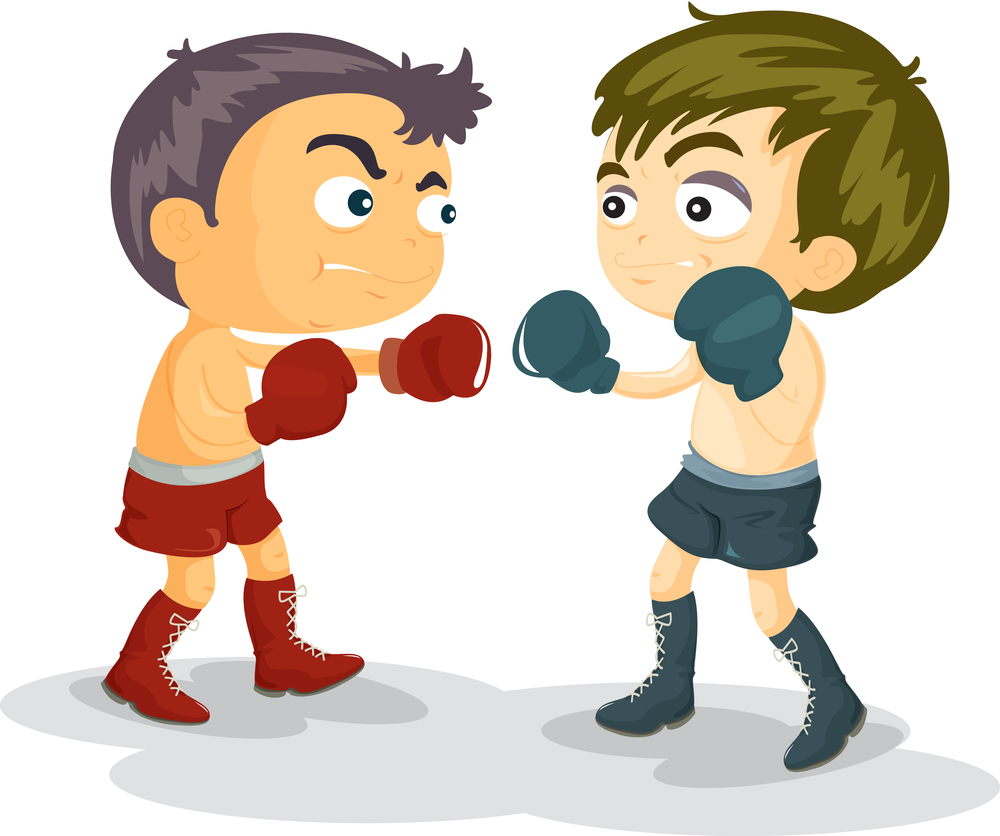 Very harmonious view of martial arts. The main principle is the use of enemy forces against him.
Strength and growth do not play a special role here. Classes strengthen the immunity of children, because in the classroom they move barefoot, and this is a natural way of hardening and massage of biologically active points of the feet, located in a large number on the soles. Aikido teaches children how to breathe correctly, improves ventilation of the lungs (what the supply of oxygen to tissues directly depends on), develops coordination of movements, strengthens muscles, forms a correct posture and a special "flying" gait.
Kids learn to fall correctly, which will allow them to avoid injuries in everyday life. They easily find contact with their peers and elders, consciously avoid conflicts and certainly do not solve them by force.
Special appointments. To hyperactive "disinhibited" children, fighters and teasers, aikido classes will help to throw out excessive energy and at the same time learn how to manage their aggression.
Competition according to strict rules and ethics of respectful attitude to the rival will allow the guys to consciously abandon street entertainment without rules in the future.
It is a struggle without a struggle. It is good because it gives babies harmony along with the feeling of their strength and control over their body.
If you want to develop the child's motor abilities, solve the problem with orientation in space and time, adjust the accuracy and rhythm of movements, cultivate character and discipline, you should think about the wushu section.
If the kid is ready to stay in the company of strangers and in an unfamiliar place, classes can be started from 4 years. The initial course of wushu consists of a complex of fortifying exercises that develops all muscle groups.
And only having thoroughly prepared, in a couple of years the guys move on to learning the techniques of combat.
Special appointments. Like aikido, wushu will give too excitable kids the opportunity to correct many problems.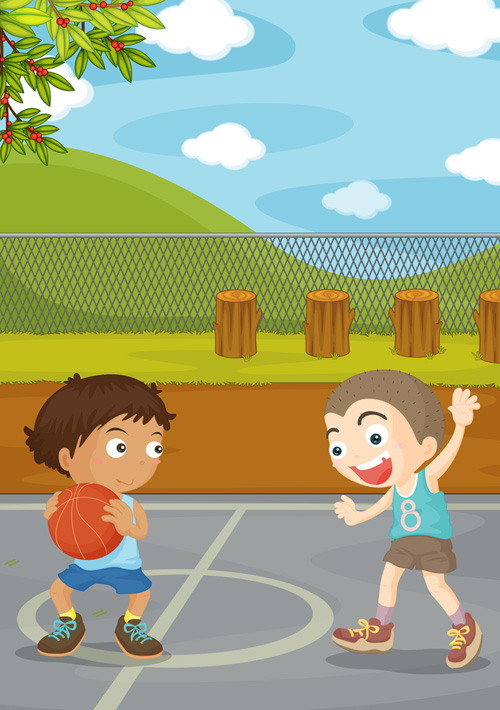 Ball games can be started as early as 2 years. And in the sports section of football, basketball, children lead from 6 years.
Younger athletes, in addition to throwing the ball in different ways, throws at a distance and at a goal, are also taught the skills of leading, hitting the ball, catching, passing and throwing it into the basket or gate. Exercises in throwing, skating balls develop the eye, coordination, agility, rhythm, coordination of movements. They form the ability to grab, hold, throw an object, teach them to calculate the direction of the throw, coordinate their efforts with distance, develop expressiveness of movements, and ability to navigate in space.
In ball games, speed, leaps and bounds are also improved. And since the ability to perform precise movements is still poorly developed in preschool children, any manipulations with the ball will only benefit them. Exercises with objects of different weight and volume develop and large, and small muscles of the arms, legs, increase the mobility of the joints of the fingers and hands, which is especially important for kids who are preparing to go to school.
Throwing and catching the ball, the child acts with both hands or feet, harmoniously developing the central nervous system and the entire body.
Special appointments. Such activities are good for restless, hyperactive babies, they will help correct neurological problems and will give relief to accumulated emotions.
It is believed that he develops a lightning reaction and forms an athletically toned figure over time.
Special appointments. Lean, quickly tired, not too energetic guys (doctors call them asthenic) such exercises will help to develop the body harmoniously and symmetrically, make them resilient and increase the capacity of the lungs.