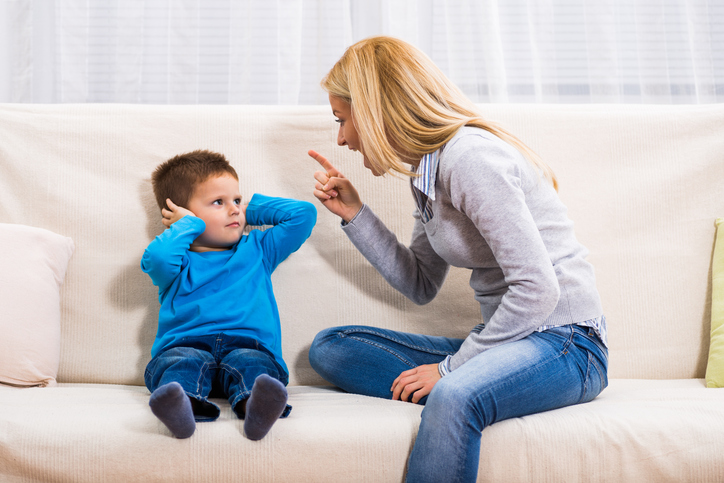 I am very sorry for you. It is so bitter to feel like a mom who loves her child, but feels so helpless at times that she gets angry and hurts. I see two suffering figures in your story. First, you yourself.
I believe that in your childhood there were situations of emotional breakdown of parents or physical abuse, too, otherwise you would have no place to take such a model, such a reaction to your helplessness.
Restraint of feelings, as a rule, does not lead to the desired result. Because your anger towards a child is not a pure anger towards him.
It adds your fatigue, helplessness, guilt for the fact that you cannot give him all that he needs, your unconscious children's jealousy (if you didn't get enough love and care in early childhood).
Your hyperactive and, therefore, hypersensitive child is very aware of your anxiety and your fear of not coping with his strong feelings. From this, he begins to further disinhibition, and you – get angry. He cannot find support in you, and you cannot calm him down and even more angry with helplessness.
Your anger makes him even more lost and unhappy.
It is not easy for your eldest son, I think, to observe how much easier and clearly you deal with a younger child with less affect. He, most likely, makes you more happy, and causes less guilt. From this, the elder seems to be losing his place in the family. The place of the child whom they love, with whom they will cope, which can be calmed and comforted.
He suffers from the fact that this place is lost, and wants to return it.
It would be nice if you had the opportunity to work on your own childhood, to get rid of your past anger, to strengthen your maternal power more and to gain confidence that you can put boundaries on your older child too. But such boundaries, so that he could not get hurt about them, but calm down so that they served as a support.