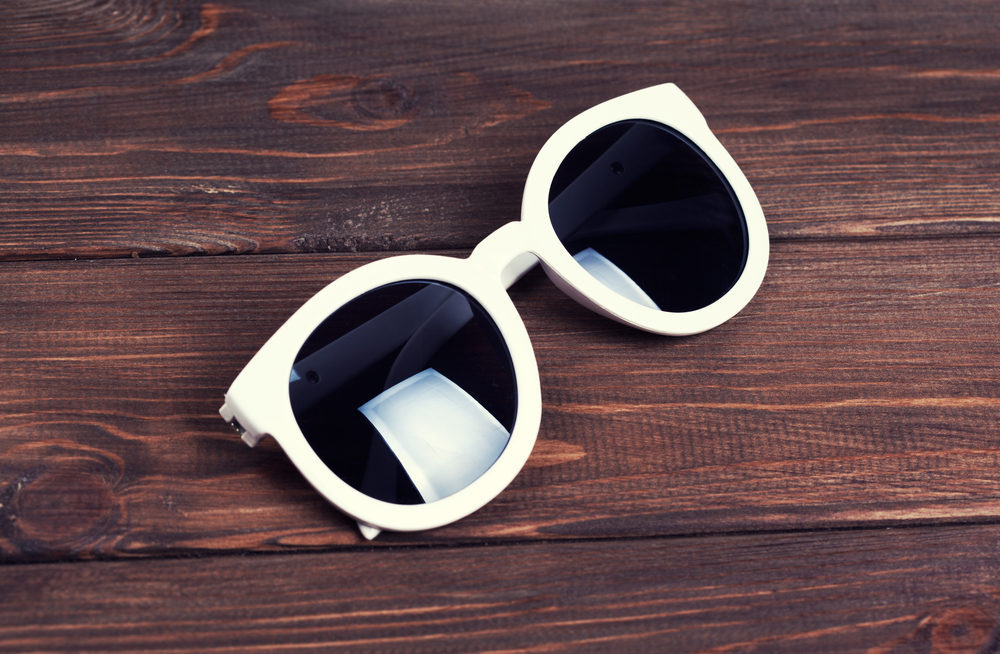 Choosing the right sunglasses is very important. Optics recommend wearing them in the event that you are in the bright sun for more than 10 minutes.
This is primarily about the summer season. From mid-April to late September, the level of UV radiation at noon is on average 3 times higher than in winter.
It is well known that UV radiation can damage the eyes, which tend to accumulate and subsequently lead to serious vision problems. UV rays, and in particular UVB, have the same effect on the eyes as on the skin they burn. They are one of the causes of cataracts, the most common cause of blindness in the whole world.
It lies in the fact that the lens of the eye becomes cloudy in several places. UV radiation can also cause a variety of eye diseases.
There is even a risk of developing eyelid skin cancer.
Dr. Dennis Fong, a professor at the University of California, Berkeley Optometry, decided to conduct a study of expensive and cheap sunglasses. The purpose of the professor was to compare cheap glasses sold on sales, in stalls and in the markets and expensive designer glasses and find out whether the cost affects how they protect the eyes.
During the study, Dr. Fong bought glasses of perhaps the most popular and quite expensive brands Ray-Ban and Smith. All designer glasses cost over $ 100 per pair.
He also bought 11 cheap pairs in pharmacies, kiosks of shopping centers and from street vendors, whose value did not exceed $ 10. Using a spectrophotometer, an instrument designed to measure optical radiation fluxes, including ultraviolet radiation.
He found that cheap glasses are not inferior to expensive ones in blocking UV rays. All studied glasses coped with this task 100%.
Dr. Fong noted that expensive glasses still have their advantages, but they do not concern eye protection: designer glasses, as a rule, have a more reliable and durable setting, comfortable fit and stylish design.
Also during the broadcast of research results on one of the leading American TV channels ABC News, Dr. Fong confirmed that dark lenses no less protect the eyes than bright ones. And the statement that they block UV rays worse is just a myth, because eye protection is provided by the presence in the lenses of a special film-filter, and not by color.