Since its launch in 1996 until today, Russian ELLE is a leading glossy publication that collects the most relevant news about fashion and beauty in every issue, talks about famous actors and musicians, publishes extraordinary interviews, and also shows the best places to travel.
Over the years, the ELLE brand has become a huge multimedia platform that unites all progressive formats of Internet space. "Our highest standards in journalism, visual culture and, of course, commercial success allowed the Russian edition to become part of the" big five "of leading magazines in the international ELLE family. Our anniversary is an opportunity not so much to look back and analyze the path traveled as to look to the future, to be one step ahead of all who define the look of fashion in modern Russia, "commented Elena Sotnikova, editor-in-chief of ELLE.
A unique event awaited the guests of the anniversary event at the Moscow musical theater "Helikon Opera" – in honor of ELLE's birthday, world ballet star Svetlana Zakharova performed in partnership with world-renowned violinist Vadim Repin.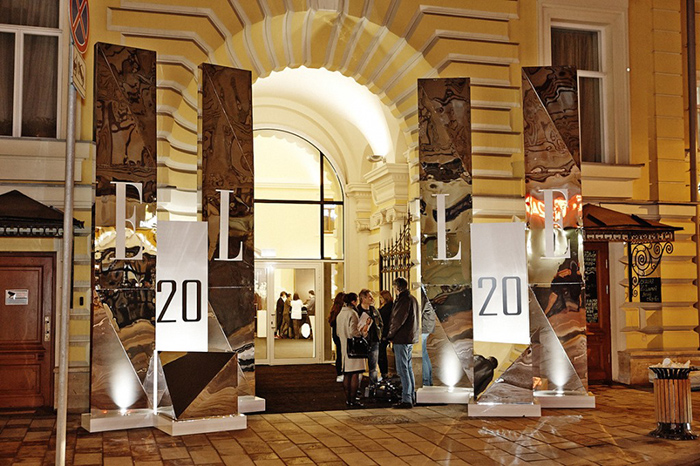 On the stage of "Helikon Opera" a special watch program was presented, within which the best parts of Svetlana were performed, and also an excerpt of the new program by Zakharova was presented. The performance was accompanied by the orchestra of the Bolshoi Theater of Russia, the conductor was Pavel Sorokin, Honored Artist of Russia.
The jubilee celebration opened the welcoming speech of Viktor Shkulev, President of Hearst Shkulev Publishing, and ELLE Sotnikova, the permanent editor-in-chief of ELLE.
At a private event, popular TV presenters, theater and film actors, famous musicians, the business elite and key partners of the publication were spotted.
The title sponsor of the celebration of the 20th anniversary of ELLE in Russia was the Bulgari jewelry house. Also among the partners of the anniversary party are Nespresso, the fashion house Hugo Boss and the alcoholic company MBG Wine.
Afterparty music was created by the Arfasound team.