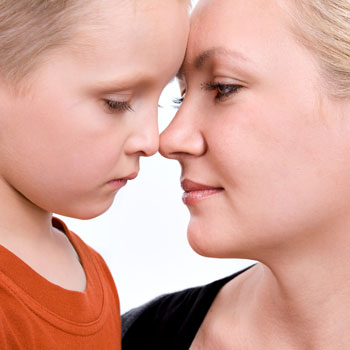 "Now I will know everything about people: what they think, what feelings they have and what they hide" – approximately this is what everyone who is just starting his acquaintance with psychology thinks about. Indeed, to become a connoisseur of human souls, you need a little – to understand the meaning of facial expressions, gestures and to be observant. Very soon you will determine by the intonation of the voice and by the eyes, whether the person is telling the truth or lying and what his intentions are.
And some people, barely having heard the key turn in the lock, already know in what mood the person came home. In a family, such qualities are irreplaceable – they contribute to the emergence of a sense of kinship ("As if my thoughts are guessing!") And improve relationships. But only if they are used moderately and, as they say, for the intended purpose.
To follow absolutely all the emotions of loved ones and to think about each of them means to deprive yourself of a quiet life. First, it is a source of anxiety (because if you see and feel that a person is telling a lie, then the question arises: why?).
Secondly, relatives can also not feel very well, feeling constant monitoring. Even conflicts are possible – when the desire to get to the bottom of the truth becomes a matter of special importance.
"How are you doing?" Mom asks, taking the child from the kindergarten.
"Everything is good," he answers.
– But I see that you are sad. Something happened?
– No, everything is okay.
– But yesterday you were fun. Maybe the whole thing in a new teacher?
What did you do?
– We played, and all is well.
If the inquisitive mom continues to search for reasons for the insufficiently cheerful son's appearance, the conversation will become like an interrogation, the child's mood will indeed become very bad, and tomorrow he will simply come up with a decent answer ("Yes, I've been prevented from playing with the machine"). quickly calmed down.
Children, like adults, are sometimes not ready to discuss their state of mind. Give them the right to be alone with themselves: they need to learn to analyze feelings.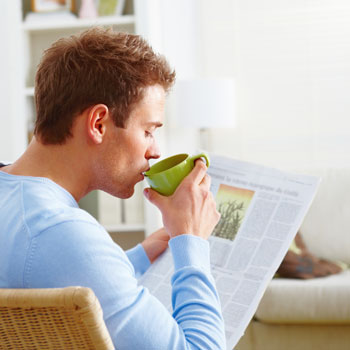 In psychology, unlike medicine, there are no recipes where it would be written how much and what exactly should be done. The number of quarrels, the frequency of their use, comments relevant to those or other cases. Every family is unique, as is every person.
Only you can know the specifics of relationships. This means that it is also only in your power to apply psychological "means" correctly and taking into account individual features.
The husband in the magazine instead of "children" regularly reads "money." But after all, random reservations and errors do not exist.
So, subconsciously, it is money that excites him the most. Maybe the whole thing is in crisis and the upcoming changes at work, and maybe … Yes, of course, he just does not want a child. But he was happy, said he was happy.
Well, how now with this thought to live in peace?
No wonder there is a saying: "You know less – you sleep better". Knowledge of psychology, it concerns very often – because if you learn something, the problem arises, how to relate to it and what to do about it.
Therefore, sometimes it is worth slowing down your cognitive activity. People – even the closest ones – do not always want to discuss their mood and problems and have every right to do so.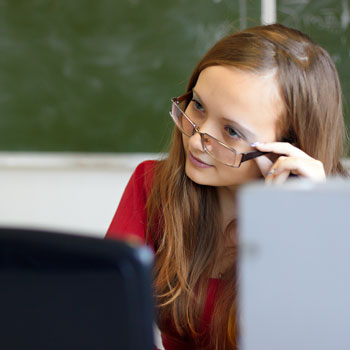 A person uses only a small part of his capabilities and wastes a huge amount of time. If you properly organize and plan your life, engage in self-development and strive for personal growth, you can achieve much greater results.
By itself, this setting is very positive, but sometimes the words "constantly" and "continuously" are understood literally.
Machines are parents – people are smart, creative and very enthusiastic. They have so many plans that time is scheduled for years to come.
And, of course, time management, which just allows everything to be in time. They do not spend time on nonsense and Masha is not allowed to spend. "Classes should be useful, develop," – says the father, taking away paper dolls from Masha and offering to play "Monopoly" in return.
Masha is not at all against educational and developmental games, she likes the pool, the children's choir, and tennis. The teacher to the whole class read Masha's essay "Weekend" – about a sports festival, visiting the exhibition, home theater and evening reading with the whole family. "You had a very interesting day off," said the teacher. "Yes, very much," answered Masha, "but once it was even more interesting. The parents left, and the grandmother fell ill.
I sat on the couch all day, eating candy and watching TV. "
It is paradoxical, but for harmonious development a person needs such activities – completely aimless and meaningless. Such, when the question: "What is it for?" The answer is "Just so." And do not think about the time spent and worry that you do not get any benefit for personal development.
After all, these moments give a feeling of complete freedom and relaxation. And this is also an important component of development.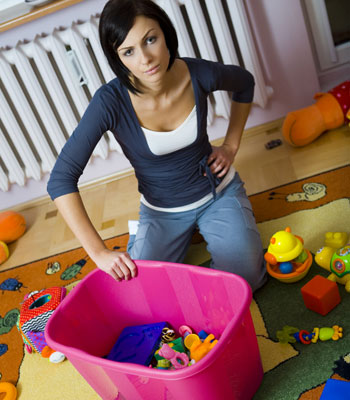 Control over your emotions is the dream of those whom these emotions have repeatedly embarrassed. Emotions should not control the behavior, the family needs a calm, balanced wife and mother.
And such a state is achievable – it is only necessary to master several techniques. For example, special breathing, when in a stressful situation you begin to focus on each breath and exhalation, or a look at what is happening from the side.
Come home and see that the apartment looks like the ruins of an ancient city that has not yet been made a museum. In the evening, guests will come. But you do not shout, do not swear, and even your husband does not say what you think.
You just quickly imagine your whole house or even a city in a section and look at everything from above. Your situation is not the most dramatic. Is it worth it to waste your emotions?
No, of course, you just need to smile and remove everything all over again.
In fact, if you always do this, then there will be no particular joy from your behavior. If no actions of a loved one cause you any anger, jealousy or irritation, then this means that there is no special love for him. Even children understand this: they consider parental silence and detachment the most terrible punishment.
Therefore, it is worthwhile to show any human qualities, even those which, in general, are negative.
Do not try to achieve peace, comparable to the state of Buddhist monks. They live long, never get sick and walk on burning coals.
And this is all due to the control over emotions and the ability to abstract. But they do it all in deep solitude …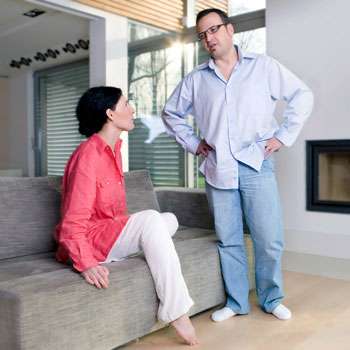 Knowledge of psychology – as a medicine. Called to heal and require proper use.
Can quickly cure, and can harm.
"Dear, I'm worried that you're constantly lingering at work."
– What exactly do you dislike about this?
– Our son is much more likely to communicate with me than with you, and does not see an example of male behavior.
– Yes, but what if I have a lot of work? Maybe I should talk more with him on weekends?
– Great solution! So do it!
You speak only about the problem, apply all your efforts to solve it, and end the dialogue with an understanding of common interests. And no scandals, accusations and door slamming. Beautiful decision!
But it has its drawbacks.
First, very soon you will have a feeling that something is missing. Freedom from emotions that accumulate in everyone and require an exit.
Quarrels are perfect for this purpose.
Secondly, such a perfect conflict is not always a good example for a child. Children from quiet, prosperous families, growing up, feel bad in real life conditions.
They thought that all people are attentive and wish each other only good. These children have a low threshold of sensitivity for the rest of their lives, they are harder to experience relationship problems. Show children the life as it is, to demonstrate the behavior in different conditions – our direct responsibility.
And besides, reconciliation can follow only quarrels.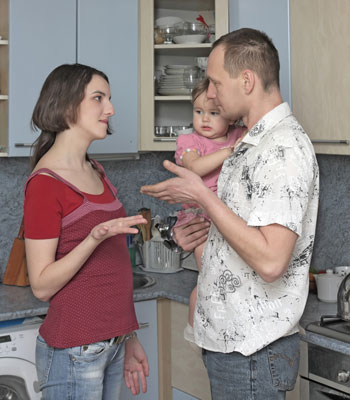 In the family, it is the woman who is responsible for the psychological atmosphere – because of her emotionality and intuition. The words "I understand you," women say 10 times more often than men.
Family psychologists conducted an experiment. Men reported unpleasant information about their wives (lost money, changed, committed a minor offense) in two ways. One group just talked about what happened, another started with the words: "I need your help, I'm in a difficult situation."
The reaction of women who heard just the information was immediate and consistent with the severity of the offense. The second reaction is only positive.
Women are ready to help in any situation – even to the detriment of themselves. On the one hand, loved ones can feel confident.
On the other hand, there is a risk that they will treat you like a psychotherapist.
There is an English joke. The husband divorces his wife. "She helped when I lost my condition, was there when my father died, did not leave the bed when I was sick," says her husband. "Why do you want to divorce such a beautiful wife?" Asks the judge. "And as soon as I see her, I immediately recall all these troubles."
Children from too understanding mothers end up losing. Between parents and children there must be some kind of contradiction, a little confrontation (this will be of particular importance during adolescence). Only then will the child have a desire to find his place in life and his person.
Ideal relationships with parents inhibit this desire.