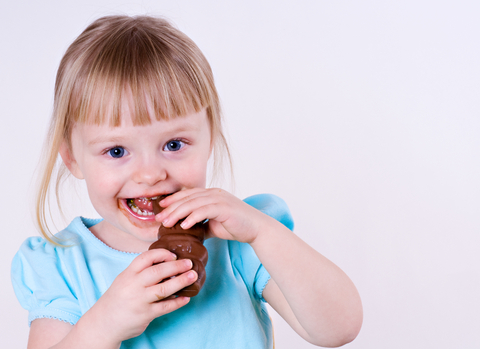 Let's start with products that all children adore without exception – with sweets. Many adults think that only full babies need to restrict in sweets or cookies; let the others eat as much as the soul asks.
Alas, the problem is not only in extra pounds. Even if you do not take into account the composition of some sweets (and there you can find dyes, flavors, and much more), it's enough that along with your favorite chocolates or puffs the kid gets an excess of sugar and fat.
This complicates the work of the pancreas and other digestive organs, increases the risk of allergies and caries.
The second group of popular children's delicacies – the so-called fast food, that is, "fast" food, which you can eat on the run: hamburgers, hot dogs, french fries, chips. All this eagerly chews even capricious little ones; however, the fascination with such products quickly affects digestion.
Almost all dishes from fast food cafes are difficult to digest, overloading the gastrointestinal tract.
This is especially true for deep-fried foods, which are always plenty on the snack menu. After frying in boiling oil, the products absorb a lot of fat, and its excess can disrupt the normal functioning of the stomach, gallbladder, pancreas.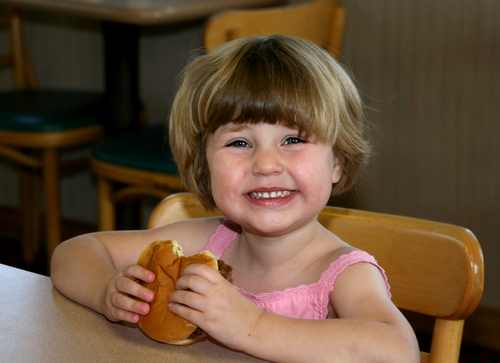 Despite all the disadvantages of sweets and fast food, many urban babies often replace more wholesome foods. No doubt, it is easier to "seduce" a child with crisp potatoes and ketchup than boiled vegetables, and he will eat a chocolate muffin more readily than porridge. Nonetheless, nutritionists advise parents of preschool children to be cautious of a not-too-useful "yummy" for a reason.
And if you exclude it at all is unlikely to work, then at least take control in our power.
Rules for handling your favorite baby products
The most suitable sweets for children up to 3 years old are: special children's and dry biscuits, crackers, donuts, marmalade, pastila, marshmallows, jam, jam. On the day, a child needs 1 dry biscuit and 1 marshmallow piece. After 3 years, waffles, gingerbread, milk chocolate, chocolate cookies, sweets (no more than 1 per day) are added to this set.
Remember that it is better to treat sweets to a crumb after main courses or in the mid-morning snack.
Up to 3 years, kids do not give any fried foods; older children can only fry foods slightly, and then simmer them or bring them to readiness in the oven. Crisp fried foods, especially fries, are not advised by doctors to give to children up to 6–7 years old, and even schoolchildren (and adults too) should not eat them more than once a week.