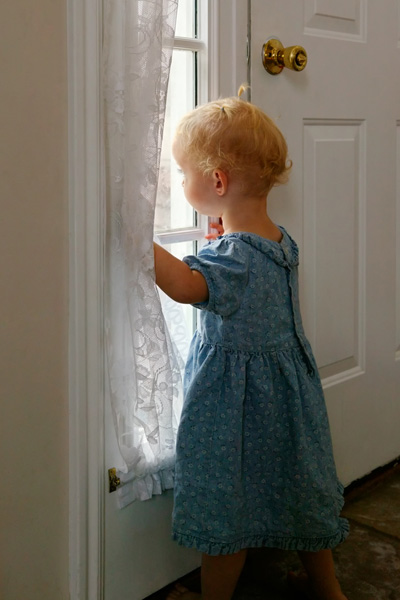 In general, they are children like children. They also play pranks, laugh at the same way, and love fun games. Increased anxiety is not too noticeable in everyday life and is not perceived as a problem.
It happens that the child does not immediately fall asleep, wakes up at night and calls for mom. It happens that, having seen a terrible picture in a book – for example, Babu-Yaga – asks to turn the page faster. Or, for example, fireworks are frightened, and no persuasion to look at the beautiful lights does not help. "He is also three years old, a little more," adults say, "that will change in a couple of years."
But after a couple of years, anxiety does not disappear, but, on the contrary, it becomes more noticeable. Because now the child can say with words everything he thinks.
And sometimes it surprises adults a lot.
Kate is four years old. She does not go to kindergarten and stays with her grandmother while mom and dad are working.
In the mornings, Katina's mom tries to wake up as early as possible and leave home until her daughter wakes up. Because otherwise … "Mom, don't leave, please," Kate asks plaintively and with tears in her eyes, clinging to her mother's coat. – Suddenly something will happen to you on the street?
Suddenly, the car gets stuck and you can not get there, suddenly there are dogs. "Parents and grandmother of such warnings in horror – especially since the list of terrible events Katya regularly adds new ones. "If we really got into some kind of trouble, everything would be clear. But there was nothing like that in sight! "Mom wonders.
The absence of a visible cause is one of the signs of anxiety, its difference from fear. The child is not afraid of something concrete, but as it prepares for what should happen.
And this condition is quite painful. Anxious and suspicious children even look more anxious, they are disturbed by twilight, and extraneous sounds, and the need to be seen for a long time.
Sometimes they find disturbing and frightening moments in a completely harmless cartoon.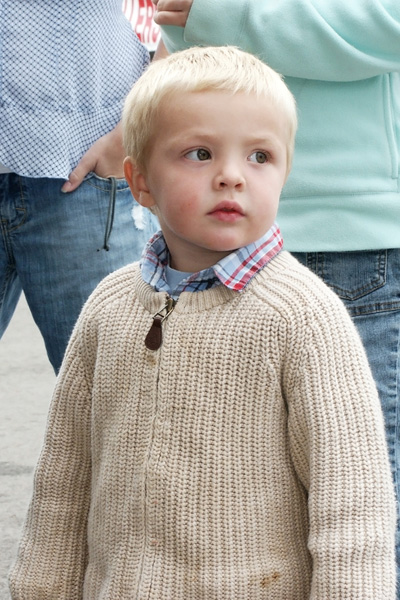 Often anxiety – a manifestation of the characteristics of the nervous system. Children with a weaker type are more sensitive to external stimuli from birth, more anxious and shy. Parents should not expect that such a child will sleep and eat what is called a textbook.
Already in the first weeks of his life, he sleeps intermittently, waking up from any noise, often asks for his chest, although he is immediately distracted by sounds or falls asleep. In the first year of life, such a child prefers mother's pens to all kinds of entertainment and very reluctantly goes to other people.
The parents of an anxious baby, of course, have many experiences – after all, all these behavioral features can look like deviations from health norms.
"I once talked with a friend, so her child already half a year slept alone in a room all night and ate without problems. We have every night – "the resettlement of peoples."
About two hours after they laid down their son, everything is in order, and then he wakes up and can no longer sleep soundly. I put him to my bed, but after that my husband wakes up and goes into another room. We even fight on this topic.
The husband says that one should not spoil the boy like that. I say you need to buy a bigger bed. And my mother says that the same story was with me little.
By the way, I still wake up at night. "
The second factor in the development of anxiety is conditions in early childhood. Stress, significant changes in life in the first years can significantly affect the child, his attitude to the world.
It seems to adults that the child is too small to understand something, for example, in the situation of an adult quarrel. And this is actually the case. He can not understand.
But he feels the change in the situation, in his own way he experiences the behavior of the parents. Adults speak in raised voices, slam doors, someone leaves home, someone cries, calls begin. "Well, yes, that's how quarrels go.
But this is not scary, but we will make peace, "you will say. But it's not scary to you, you know that make it up. And the child does not know, he just feels that everything is going wrong, that something has happened.
And, by the way, usually children are not present at reconciliation – we try to show tenderness and warmth one-on-one.
A child's illness, a forced separation from the mother, a hospital — this can also affect the character, alarm for a long time. Or, for example, frequent travel, while the child is small.
Or – the birth of the second, or rather the need to change the life of the family at this event. Nastya is five years old. She was very much waiting for her to have a sister, together with her mother they chose a bed and clothes.
But then my mother had to go to the hospital, and Nastya stayed with her dad alone. Sister was born, and my mother stayed in the hospital. Dad was now engaged in the baby, and Nastya was given to her grandmother.
And although it lasted exactly a month, Nastya returned home with a completely different child. She did not move a step away from her mother, controlled almost every step of her.
She constantly listened to adults' conversations, asked again, was interested in completely non-child questions. One day, she accidentally saw a program about abandoned children and asked all the day how children are thrown, what happens to them if adults still do not want to take them back. "A very disturbing girl," said a kindergarten teacher, "she probably needs calmer conditions." – "Yes, we have and so everything is fine.
Absolutely calm family! "- answered mom.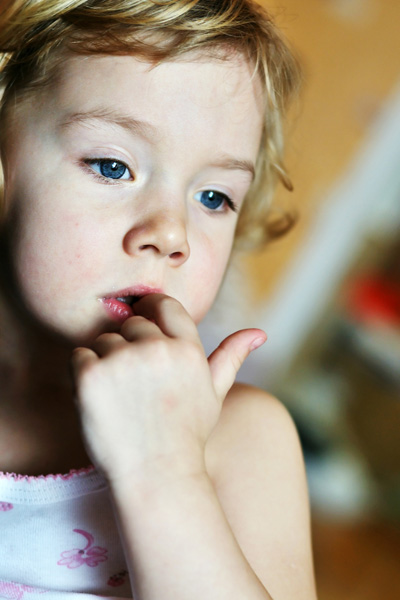 Small children need constant living conditions, a regime, and that there should be calm, balanced adults nearby. To provide all this in the modern world is very difficult. From birth, children experience all the "charms" of civilization – an excessive noise level, a huge number of people on the street, and travels long distances.
It would seem that since all this is from birth, then adaptation must come very quickly, it is this kind of environment that should become native for the child. In fact, this does not happen – we still remain a biological species with biological needs – including a sense of security.
Of course, any parent is ready to provide their baby with safety, but often this means comfort and convenience. A real sense of security is much more difficult to provide – if only because adults themselves do not always feel it. Such an example.
Most mothers who are engaged in the child, turn on the TV for 4 hours or more in a row. "Televisions are completely harmless now," most parents believe. As a technique, they may be harmless. But here's what you can see by them …
A regular news program sometimes contains so much negativity, aggression, that even an adult feels uneasy. Mom, having looked at the plot about terrorism, holds the child closer to her, then begins to discuss this topic with anxiety in her voice over the phone.
This is one situation, but it is from such small situations that the concept of a common environment is formed. Of course, to a greater degree this will affect that child, who, by virtue of his nature, is more susceptible, impressionable.
But even strong, balanced children can suffer if they live in constant anxiety. Perhaps that is why anxious children are becoming more and more.
Being anxious is not easy at any age. After all, the state of anxiety is difficult to control, consciously manage it, and therefore it is even more painful.
But anxiety affects the general condition of a person – worsens health, hinders development. Alarming children already at an early age are ill more often than others, and with a variety of diseases. "We went to kindergarten for two years, maybe a month went normally.
My son has been sick for weeks, constantly undergoing examinations. Nothing serious is found, the doctors say that everything is in order, but if we do not have time to check out, it begins again. That stomach hurts, then sick, then a rash of some kind, then the temperature.
Of course, in the garden he cannot make friends with anyone. Sits, misses, even cries, asks to go home. And he was not used to the teacher, he was afraid of her … "In fact, in such situations, the connection is rather the opposite.
Not "the child is sick, therefore he is anxious and difficult for him to communicate," but on the contrary – heightened anxiety causes tension, difficulties with adaptation. As a result – psychosomatic disorders.
Anxious children are more vulnerable to difficulties, try to avoid something incomprehensible, new. Having good abilities, they do not try to demonstrate them. Anxiety interferes with learning, as it impairs attention, the ability to memorize.
In addition, anxious children are prone to panic – and in a situation they themselves are far-fetched, and not a real threat.
The sooner parents pay attention to the anxiety of the child, the better. In this case, even the anxiety of innate nature can be corrected, reducing its negative impact on life.
What should I take care of? First of all, about the calm atmosphere in the family. This does not mean to eliminate all quarrels, conflicts, hide any negative manifestations from the child.
No, life in an artificially created hothouse environment can turn out to be very stressful afterwards, when a child faces reality. But there must be some limits to the actions of adults – such that what is happening does not go beyond his understanding of normal life and relationships.
Agree, one thing is just to quarrel and be for some time in different rooms, and the other is to kick each other out of the house, scream, cry. Such an adult, looking from the outside, alarming, what can we say about the child …
Keep children away from information. Also, of course, not absolutely (especially since it is impossible). But think how many scenes of cruelty, violence, unhappy accidents a child can see every day, being at the screen?
A lot – even if he just plays in a room with a TV on. How many hears everything from you, your friends?
It's also a lot, because it's nearby when we talk on the phone and discuss news with our relatives. Reduce the amount of information – the duty of adults.
And if the child has become an unwitting listener or a spectator, then it is worthwhile to explain everything to him. And not even so much to explain how to demonstrate your own attitude to what is happening.
After all, children judge the world by the reaction of adults.
If we are terrified, panic, then the child is also worried because he feels our emotions. Explain this or that event in accessible language and confident tone, answer all the child's questions, but do not get carried away with the details.
Try to, after what he sees or hears, as soon as possible he returns to his usual daily affairs – games, books. Do not try to change an anxious child by training his will. "Stop acting like this and calm down," "Be sure, you're a boy," the effect of such instructions is exactly the opposite of what was expected.
Allow the child to be anxious, convince that it is perfectly normal, that many people have such feelings and that they disappear. So you will save him from at least one alarm – for the fact that something is wrong with him.