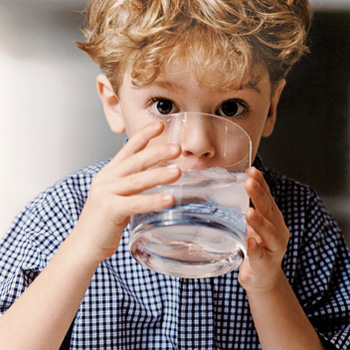 When it comes to sparkling water, first of all you remember about sweet soda, made from concentrates, or various lemonade. It is difficult to say something good about such drinks.
First, there is a lot of sugar in them: about 18 (!) Spoons per glass. This number can not affect the work of the pancreas and the endocrine system, in addition, it can cause obesity and caries.
Secondly, the concentrates from which beverages are prepared, irritate the mucous membrane, cause microdamages in the mouth, esophagus and stomach, and have a bad effect on the tooth enamel. (By the way, the legends about how coins dissolve in soda are not so far from the truth.) Thirdly, because of carbon dioxide, a person may have belching, bloating and other discomfort. That is why doctors do not recommend drinking sparkling water to adults or children.
A healthy person, of course, can sometimes afford a little "pop", but all those who are familiar with allergies or gastritis, or who have problems with the mucous membrane of the gastrointestinal tract, should not drink soda.
Another type of soda is mineral water, natural (natural) or artificial aeration. In this case, the gas improves the taste of mineral water, because without it the water may be too bitter or salty. In addition, carbon dioxide prevents the growth of bacteria.
Since natural mineral water may contain compounds that are not very useful for the body (hydrogen sulfide, chlorine or methane), it is often degassed and then saturated with carbon dioxide to improve taste and disinfection.
Mineral waters are medicinal (doctors prescribe them to patients in certain quantities along with other means of treating the gastrointestinal tract) and medical canteens, which can be drunk like plain water. The reason for the separation is in the content of mineral substances, and not at all in the amount of gas in the water.
Mineral carbonated water is usually offered to a child after two years. However, if the baby has belching or abdominal pain, it is better to drink water without gas. By the way, it is very simple to get rid of it: pour mineral water into a glass and stir with a spoon until the bubbles disappear.
The same "degassed" mineral water can be drunk for future and young mothers, as well as for those who have undergone bowel surgery.