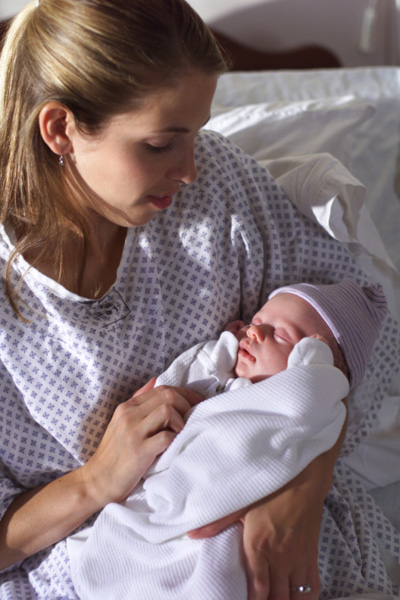 Of course, we are not talking about those cases that are of interest to doctors from a medical point of view. We really wanted to hear something original and amazing.
And we heard it.
NINA KUZNETSOVA, obstetrician-gynecologist, doctor of the highest category, head of the operating and generic department of the maternity hospital № 4
"I will tell you the" anecdote "that really happened in our hospital. Before the next attempt was to start, we asked the patient to breathe often and noisily, like a locomotive.
We all got ready, and that's when the attempt went. Our mother said: "Tu-tu-oh."
MARINA SHALIMOVA, obstetrician-gynecologist, candidate of medical sciences
"Some time ago, in order that the expectant mother could have a rest during the birth, we used the drug Viadril – it provided patients with a great sleep! But it was difficult to dose it, and very often it happened that women gave birth. almost waking up! Then one day a young mother with a stroller came to me on the street (I worked in the maternity hospital where her baby was born).
She shared her joy with me: "Imagine, after Viadril I fell asleep, and when I woke up, the baby was already with me. I liked it so much that now I am ready to give birth to the second! "
It has always been interesting to me to observe how black women give birth. Back in the old days, when all women had to lie during labor, it was impossible to keep black patients in bed: as soon as the fight began, they jumped up and leaned their arms on the edge of the bed – it was easier for them to endure the pain.
And once we made the whole team a gift to the husband of our patient for 40 years. She had a planned cesarean section, but on the eve of her birthday, late in the evening, her contractions began.
Usually in this situation, the woman is immediately sent to the operating room. But she asked me to postpone the moment X for some time, so that the baby was born exactly on the day of her husband's birth.
We agreed and controlled the situation until midnight. And at 0 o'clock 5 minutes a child was born.
A real gift from a loving wife. "
NANA TETRUASHVILI, obstetrician-gynecologist, researcher of the department of prevention and treatment of miscarriage of the Scientific Center of Obstetrics, Gynecology and Perinatology, Russian Academy of Medical Sciences
"I remember two interesting stories. The baby was safely born, it was attached to her mother's breast, and then taken away to process and perform other necessary procedures.
While the child was not there, the patient encouraged him with the words: "Arseny, I am here, do not worry, the mother is near."
Another case. One woman (a writer), refusing anesthesia, frightened us by the fact that at some moment, looking away from the distance, she began to say quite loudly: "I see her, she is coming, she will come now. "But when she said:" Hello, pain! "- we immediately all became clear."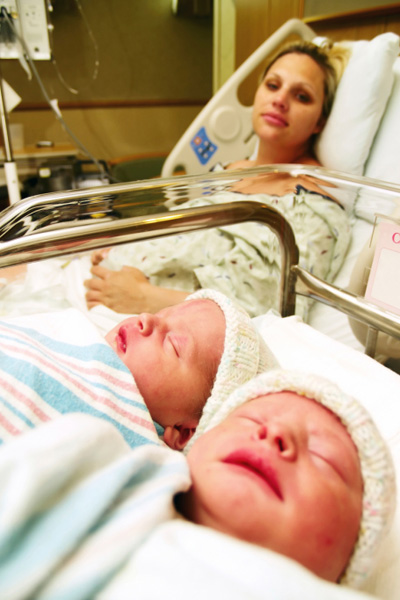 SVETLANA MIKHSIN, obstetrician-gynecologist, doctor of maternity hospital No. 67
"The brightest event in our hospital happened at Christmas. On Christmas Eve, one of our patients began to give birth, and on Christmas morning she was born. three charming girls.
Of course, both the doctors and the future mother herself knew that triplets were expected. But the fact that the girls will choose for the birth of just such a wonderful moment, of course, no one could even imagine!
Another story: in our maternity ward, a very young woman awaited the moment X. At night, her uterus began to tense up slightly, but she didn't say anything to anyone, because she decided to wait until her stomach began to ache "for real". And in fact, the birth process was already underway!
What happened then? Sensing the urge, at five minutes mom began to run to the toilet "big" and during one of these visits her attention was attracted by a strange ball that appeared between her legs. This made her tell about the midwife.
At the same moment, the doctors came running to the patient in the ward: all that had happened was telling about the beginning of the attempts, and the child should be born from minute to minute! We did not even have time to transfer the woman to the maternity ward and took delivery in the ward in front of the amazed public, that is, in front of all the neighbors! At first, of course, they were shocked, and then they said that they themselves would like to give birth: without a hitch! "
NINA ULYANOVA, obstetrician-gynecologist, candidate of medical sciences, head of the postnatal department of the Obstetrics and Gynecology Clinic named after V.F. Snegirev MMA them.
I.M. Sechenov.
"A few years ago a girl with a big red ball came to our emergency department and said that sitting on it would make it easier for her to give birth. Doctors reacted to this with irony.
But as a result, we did not have to do anesthesia for the patient, and the entire first period of labor was very calm. However, the most remarkable thing is that now, if she calls us, then, introducing herself, she says: "I am the one who gave birth on the ball. "
Another story: during labor the girl kept crying. We were worried, asked what happened, offered help.
And in response, they heard that everything is in order, she just needs to cry to make it easier. Then, when the baby was born, she began to cry again. We asked: "And now why are you crying?" She replied: "For joy. "
Once the patient asked me if she could sing. As a result, we began to sing together: "From a smile, a gloomy day is brighter. "And then she got up and started. very beautiful dance!
It turns out that before and during the pregnancy, our singer was engaged in belly dancing, which is quite acceptable if the pregnancy proceeds without complications. As a result, she spent the entire longest and most difficult period of childbirth – cervical dilatation – with a smile on her face, a song and dancing. "