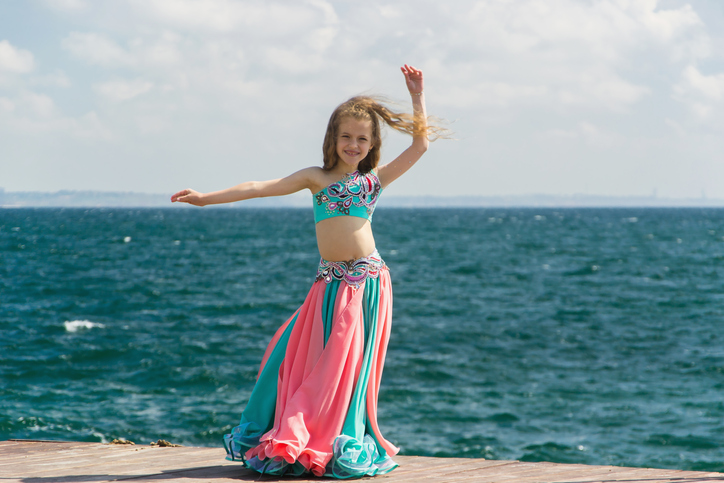 From the point of view of somatic health (body health), belly dancing does not cause any problems; therefore, it is not necessary to give up hobby. As a rule, the training program depends on age groups.
Difficult elements which are studied by seniors are not shown to the younger ones. Moreover, dancing lessons are useful for both children and adults. They develop coordination of movements and plasticity, sense of rhythm, strength and endurance.
Muscles are strengthened, correct posture is formed, the risk of back problems is reduced.
As for other sports, everything here depends on age. For example, parents should think and be careful when giving kids to a traumatic sport.
At an early age, the most reinforcing and low-impact classes are best suited for children – swimming, cross-country skiing, general physical training, orienteering. At 7-8 it is already possible to give the student in team sports, football, hockey, athletics. Aggressive forms of physical activity should be postponed later.
There are also sports that are generally prohibited for children – for example, mountaineering, diving and extreme activities.
In everything you need to comply with the measure – you should not attend a sports club every day. It is necessary to correctly determine the load, to ensure a good, proper rest, proper nutrition.
And one more important point. Each parent is simply obliged to understand that professional sport and children's health are by definition incompatible by definition.
Dreaming about a brilliant sports career for your child, you need to realize that this is extremely dangerous. An injury received during a professional workout can permanently cripple a child and just break his life.
And, unfortunately, nobody canceled such cases.