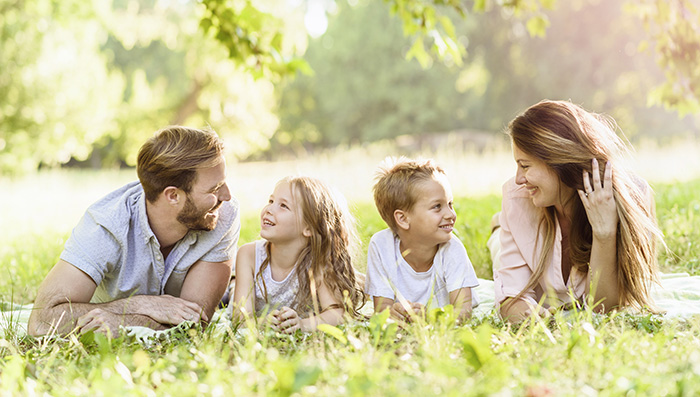 Those times have long passed when strict society in matters of morality ordered former spouses to disperse to different parts of the world and not to see each other until the end of their days. Today, such a decision, on the contrary, is condemned.
Children have the right to communicate with dad, fathers want the same, so former spouses increasingly prefer to divorce in a civilized way, and to be friends – for real.
Until the 1960s – 1970s, the marriage was patriarchal and role-playing. What should be the relationship between the spouses, it was very clear. The code of unwritten, but unshakable rules strictly regulated absolutely all spheres of their life.
The duties, tasks, and functions of the husband were clearly defined, as were the wives. When entering into marriage, both spouses had a clear idea of ​​what they would get from their partner, and they knew what to hope for obviously foolishly, and therefore meaningless.
With the advent of postmodernism, norms shaken. Such notions as "good" and "bad", "decent" and "indecent" have ceased to exist. Only one question began to have meaning: "Is it suitable for me?" Such a philosophy gave birth to many different models of marriage.
But the need for pleasant emotions everywhere came to the fore, because the roles of the spouses were very blurred. If we are together well, it does not matter who earns money and who changes the diaper. In parallel, life expectancy increased and it became obvious that it was not necessary to lose 20 years in vain.
If something does not suit your partner, you can always get a divorce and create a second (third, fourth) family. And if children remain from the previous union, they certainly want to be built into this new life.
This is how the binuclear family appeared, where the former and current spouses live under different roofs, but they very closely communicate and raise their offspring from all marriages. Now this trend is gaining momentum all over the world.
Social networks also greatly contribute to the creation of binuclear families. For example, only 4% of Facebook users unsubscribe from the ex after separation or divorce.
As many as 57% remain on friendly terms with ex-partners. True, in real life, things are not nearly as sweet as in virtual accounts. Jealousy, problems in communication, difficulties with establishing credibility arise at every step, and sometimes destroy the most good undertakings.
For integration into the binocular family to go smoothly, it is important to circumvent the sharpest underwater reefs.
"My child is jealous of my stepbrother or sister." Your child may be jealous of you not only towards his relatives, but also towards stepbrothers and sisters. This is normal.
Jealousy in any family – a common phenomenon. Get rid of it completely will not work, it exists in all people at the subcortical level. But it can and should be monitored.
To maintain neutrality in children's conflicts, ask yourself: "And whose side have I now clearly taken?" After all, your open support to someone will not give rest to the rest.
Often jealousy arises from the fault of adults who allow confusing roles. Do not be afraid of the titles of "stepmother" and "stepfather."
You must call a spade a spade. And in no case can you claim a maternal or paternal role when dealing with children from a second family.
Mom has one child, like dad.
Children can miss the second parent very much, and the manifestations of their sadness can painfully torment your soul. If the child does not objectively have enough communication with his father, you can hardly change anything if the former spouse himself is not aware of anything.
But you are required to do something else. Show your baby that you understand him and accept his feelings. Do not scold for sour time and frequent tears.
He has the right to feel sadness. Do not make fun of him.
Do not criticize.
At the same time, try to trace yourself, especially if the ex-husband has already found a new passion for himself, and you are still alone. Children often unite with the parent who continues to suffer because of the divorce. Then the trip to the new family of the Pope, he will be perceived as a betrayal of his beloved Mom.
This will give rise to a strong sense of guilt. The child will think that when she leaves for her father, the mother suffers even more.
Then the feeling of sadness and bitterness will grow.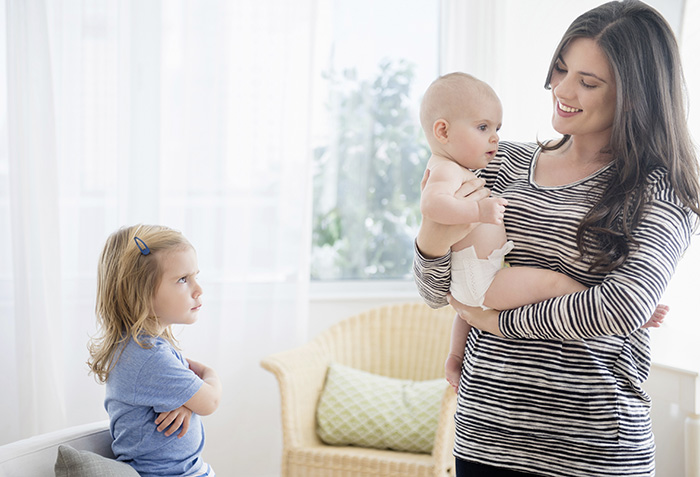 "I want to live with my dad!" – almost every mother will take offense at such a statement. And then he will begin to find out the details, persuade or, most likely, criticize his father and his new family: "If you lived with them for a month, you would understand that they are not always fluffy either." But you can do differently and sincerely rejoice in a child.
In fact, it's great that in another family he is so well. However, where he will live, you decide. Here you need to show firmness. "I am glad that you want to live in a new father's family and that you really like it there, but my dad and I decided that you would live with me."
On this point, you and your ex-spouse must have a strict agreement. If the child relies on the mutual decision of mom and dad, he is so much calmer.
It happens that there is a desire to live as a big friendly family, but it's impossible to make the dream come true. If one of the spouses (or both) did not emotionally survive the divorce, it is really not easy to establish healthy communication. In this case, claims and strange bans are possible, such as: "Your new husband has a bad effect on our child!", "I forbid you to take your son overnight", "I will not let your daughter go on vacation".
Often, the former husband, more often the mother, who remains with the child, actively asks the child about the new chosen one of the pope, about their life together, their orders, interests, and entertainment. And then, hidden or openly criticizes them.
Dads, too, often behave strangely. For example, many are willing to take the child to him once a month. At the same time, they arrange grandiose holidays with a trip to the amusement park, eating chicken wings with barbecue sauce and watching cartoons non-stop.
Of course, mother forbids such a "disgrace" to a child, but no one listens to her.
All these models of frankly demonstrative behavior suggest that the wound has not healed. To survive a divorce, take time. It is necessary to realize: the marital relationship is over, and the parental relationship continues.
Divorce is a private affair of each couple. Children, this decision does not apply. But you can't divorce a child.
And that he will suffer the most, if communication between mom and dad turns out to be unhealthy. After all, he will have to be torn between people whom he loves equally strongly. Psychologists call this suspension a conflict of loyalty.
In discord between parents, children always unconsciously blame themselves, and this does not lead to anything good.
Need a dialogue. As parents, you must provide the child with care and care and solve problems related to his upbringing, education and leisure.
At these points and need to focus.
Remember: the baby is comfortable when he has a mom and dad and they love him very much. This means that, in fact, for him, little changes when parents divorce.
And if you behave in a civilized way, he will be able to extract a lot of bonuses from new circumstances. He will have two houses where he is loved and waited.
He will learn to build new connections. Observing how different models of relationships are developing, life experience will be gained faster.
All this greatly develops communication skills and gives confidence in their own abilities.
To make life for two houses as comfortable as possible for a child, try to make sure that there and there he has his own bed, his own chest of drawers and his own shelf for clothes. Ideally, if the baby has a separate room in the father's house.
If there is no such possibility and the child will have to share a common territory with half-brothers and sisters, it is important to organize a small but private corner for him. And make sure that in the second house he had all the most necessary things: toys, pencils, albums, coloring books, books.