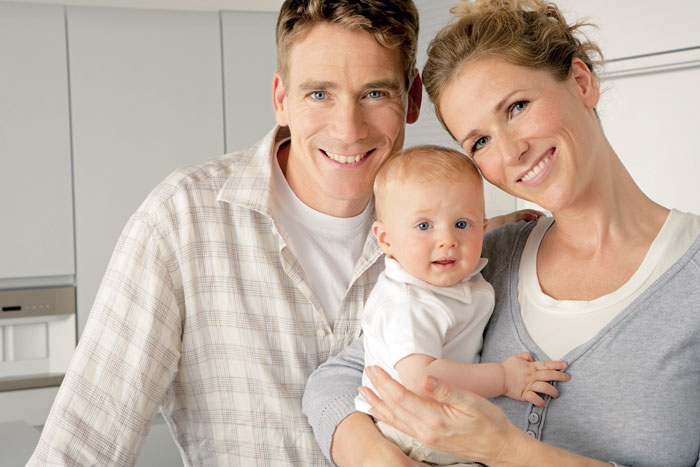 "I have three children, and I do everything possible for them and for my husband. But for some reason I do not feel family harmony. On the contrary, the feeling that my husband does not value my care does not leave me, does not appreciate me, only thinking about family well-being and comfort! "
In this case, in order to attain the desired balance, we have to contend with attitudes that are practically absorbed with mother's milk. The fact is that the education of girls was originally built on obedience, willingness to give and help loved ones.
And in adulthood, daughters are more likely than sons to visit their parents and are more willing to take care of them in case of illness. This, of course, does not mean that for peace of mind you need to stop thinking about your loved ones and do nothing good to anyone.
Just women, endlessly giving and caring, hope that they will be praised for it – and they are mistaken. And without receiving anything in return (or receiving very little), they become irritable little by little.
A husband and children, most likely, will say that no one forces "dear mommy" to do so much! The most important thing is that while you do and endure (or do and get angry), the danger that no one is waiting for is imperceptibly approaching your home – because it does not even think about it.
The danger of alienating your loved ones from your "hearth": as long as you take over, the husband and children no longer feel any responsibility, feeling like guests. A man seems to return after work to a clean and comfortable hotel: everything is tidy, well-groomed, washed, ironed – after all, we have no doubt that the organization of life in your "hotel" is at a height … It seems that he can only be happy, and you – be proud of yourself.
But it ends with the fact that men do not know where to go in their own home. They rummage through the cabinets in search of their favorite fishing rod, angry and angry, and at this moment the man may want to find another place to store his fishing rod – and not in your common apartment …
Saving phrase for the future (learn and repeat before bedtime): "We urgently need to learn how to do less at home!"
I have not worked for three years. I just do the house, cleaning, cooking, washing, filling out papers and bills … My husband rarely returns before eight in the evening. We cannot afford an au pair, and I would not be able to endure the presence of a stranger: I would think that I was defeated on all fronts, because I have to cope with everything myself!
Even with my husband, I hardly entrust something: all the time I am afraid that he will fail or he will forget about something important. With two children carry such a burden – exhaustingly. But I want to get out on my own, I tell myself that I wanted children, which means I have to cope with it.
I love them more than anything else. "
Zhanna, 33 years old, Alexey's mother, 2 years and 4 months, and Ivan, 5 months
"For several days in a row, as I was returning from work, I caught up with my husband, who was lying on the sofa, watching silly talk shows. It would be better to help bathe the children or cook dinner!
I tried to hint at it many times, but in the end he didn't lift a finger. In my opinion, this is too much! What do you think? "
In our opinion, sometimes it is necessary to learn how to communicate with your own husband. After all, we, women, do not know how to ask: we were raised in such a way that we should fulfill our domestic and maternal duties easily and with a song.
Many young mothers, exhausted and exhausted, nevertheless cannot clearly articulate what kind of help they expect from the father of the child. Instead, they prefer to complain to friends or blame her husband.
Women suffer from the inability to express their feelings and fears, because from the very young age they are taught to be restrained. Studies show that in school, teachers strictly monitor the behavior of girls, and boys have more freedom.
For example, girls should raise their hands and wait for them to be allowed to say, and boys – not always, of course, but allowed to shout from the spot. So we have no choice but to practice self-education and learn a simple rule: if the request is not made, it will not be fulfilled!
Saving phrase for the future (learn and repeat before going to bed): "There is nothing ashamed to clearly and clearly ask the husband (and other household) for help!"
"I once saw a report on TV about one mother – a charming woman, exquisitely dressed, perfectly combed, made up, buttoned all the buttons of her fashionable suit. She had two children, a good job and an immaculate home. At the same time, she still had time for romantic dinners with her husband!
And when I look in the mirror, I do not see anything in common with such a woman. Yes, even behind my back I can see a stack of linen, which is waiting for ironing … "
No, no, no, forget it! Ideal supermoms, like Santa Claus, does not exist.
Stop torturing yourself with comparisons with a fantastic character! Of course, no one argues: the image of an ideal woman, which society imposes on us, and especially advertising, is very strong.
You have to be beautiful, smart, fun – and still a sensitive mother, an excellent cook and a terrific mistress. We will not allow ourselves to be framed, but rather we will try to get rid of hard stereotypes and accept our weaknesses – after all, they constitute our individuality and give a unique charm!
The saving phrase for the future (study and repeat before going to bed): "An ideal superwoman mother? I do not know this! "
"One morning I went to the store and left the baby on my husband. When she returned, she found them both on the floor in the middle of the room, gamblingly smearing finger paints all over the paper that was found in the house. Of course, the table was not laid, breakfast was not prepared, washing machine was not included. "
Who among us has not experienced this situation? And that's fine.
Psychologists have long since calculated that women hardly place cases in order of importance and get too hung up on minor details. Men have a more synthetic mind: they, on the contrary, do not go into details, the result is more important for them.
We admit honestly: for us to wash the dishes (and immediately!) Is often more important than three minutes to talk with a child who has come to brag about his plane. To understand how far you have gone, ask yourself what is more important: the quality of the relationship with your husband or the place of the salad bowl in the closet?
Saving phrase for the future (learn and repeat before going to bed): "And if you try not to dwell on the details, but to set priorities once and for all?"
"Husband and children have long understood: they can not worry about anything! Where are my pants?
Why didn't you buy milk? Why didn't you pay this bill? If you have questions, ask me: I know what, where, when, why, and who! "
Being vital to your loved ones is a pleasant feeling. So we touch the myth of maternal omnipotence: many thousands of years ago, men were convinced that women are goddesses who give and take life.
But psychologists warn: this feeling may be too pleasant for our ego – and will lead to the desire to completely control the household.
Saving phrase for the future (learn and repeat before going to bed): "There are no irreplaceable ones – and you should not strive to become one!"
Give up work that is most disgusting to you. Transfer it to someone else, do it somehow differently or refuse at all! Everything that we do from under the stick, tires two times more than a thing that does not cause disgust. So why stubborn?
Sharing responsibilities without controlling the result is the main thing! If the husband washes the dishes, then it is necessary to retire on his business – and not to return, to run his finger over the washed plates. Too critical, too close attention will permanently deprive a man of any desire to help you. Let us silence our paranoia ("No, you just rinsed the plates twice or just once?") And sincerely thank your loved one for the help!
Take a small step back. For no reason to change the rules and from tomorrow to ask my man about what they never asked, is a blow in the gut. It is necessary to start the program of your "release" gradually. And do not forget to give her husband the right to make a mistake.
Do not carp! Does the father of your children play with them differently than you, and feed the baby with the wrong spoon? It is good for children and gives value to the actions of the father. Take a small step back. For no reason to change the rules and from tomorrow to ask my man about what they never asked, is a blow in the gut. It is necessary to start the program of your "release" gradually. And do not forget to give her husband the right to make a mistake.
Stop being a mother hen. You do not have to constantly gather unreasonable chickens around you. Learn to make choices and sometimes say no to both husband and children.
"The children went to their grandparents and the husband went to a corporate seminar. I was so glad to be alone to … how to clean up! Wash curtains, shake up pillows, ventilate cabinets and, if there is not much time left, make out the debris in the closet! "
Women are accustomed to feeling guilty, if, having cleaned up the apartment and having prepared a five-course dinner, they did not have time to clear the family silver. It must be admitted: we do not know how to relax and indulge ourselves!
We learn, of course, but there are still reflexes that interfere with life. But psychologists say that in modern families there is another problem: spouses concentrate too much on the child. One can often see such a scheme: the child is the crown prince, and the mother is his submissive maid.
And the father? Somewhere on the sidelines … There is a shortage of "matrimonial" time.
Therefore, experts strongly advise to maintain in the child the desire for loneliness and creativity – that he knew how to engage himself and respect the desire of parents to be together.
Saving phrase for the future (learn and repeat before going to bed): "Everyone has the right to relax – and I first of all!"
Ideally, I need to have time for everything, the children were perfect, the house shone. In practice, this is a very heavy job. When I am at the limit, I scold my husband that he does not help me, although, to be honest, I almost never ask for it.
I am a perfectionist, I can't just make a dish – no, I cook everything exclusively by prescription, with all the ingredients, I can't dress children in non-ironed clothes, to receive guests if the house doesn't sparkle – otherwise I feel guilty. I was raised in a traditional family, where my father worked, and my mother did everything else.
I think I want to reproduce this, but at its best. Caring for perfection, which often poisons my life … "
Irina, 30, mother of 10-year-old Dasha and 5-year-old Kati