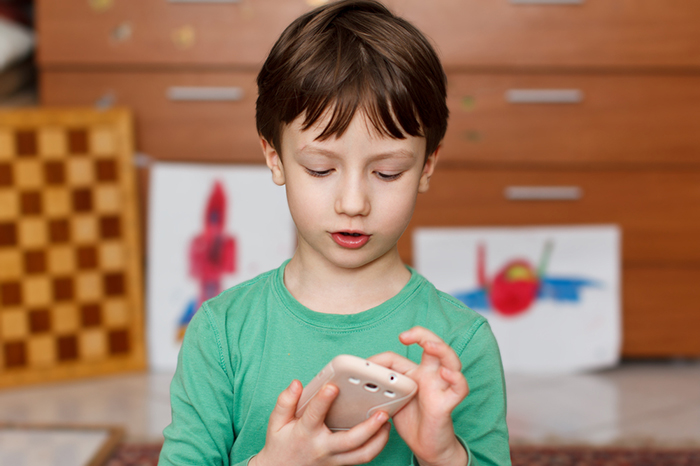 A children's cell phone is not a budget solution to the problem of finding "in contact" with one's own child, but rather a highly specialized one. This means that, ideally, the children's cell phone should be adapted for the consumer (small owner), meet certain special requirements and have a set of relevant properties.
Let's talk about them in more detail.
The reasons why adults are wondering about the purchase of a mobile phone's first child in life are different. Perhaps, one of the main ones after all is not indulging the whims of a kid who wants his own "toy", but a normal parental desire to know that everything is in order with the child.
The desire to give the child confidence that you are always in touch with him (so that he can call you at any time and tell you about what happened to him, both bad and good) is also not discounted.
Pros: constant communication with the child (this is not superfluous if he is staying with relatives, and the relationship with them is strained — for example, with his son-in-law and mother-in-law); teaching the child to accuracy, independence and responsibility for their things.
Cons: Potential manipulation of the parental wallet. Own phone is a status thing, to some extent meaning an introduction to the world of adults. Where is the guarantee that a year later the child will not require a more serious gadget?
Think about the fact that mobile communication will not always be possible (you can rightly be banned from bringing a mobile phone to kindergarten).
Children's cell phones are phones designed for users of 3-6 years. What follows from this?
They differ in a small set of buttons (usually 4-8) and functions (dialing, ending a call, calling SOS). It turns out that the baby simply can not dial an unknown number or SMS message.
But he will be able to call dad or mom, even if he still does not know how to read and count (phone numbers are entered into the phone's memory using sms commands).
Pros: lack of entertainment content. Mobile applications are an excellent distraction and the only reason that kids are ready not to release the gadget from their hands for hours. In the children's mobile phone games are not something that is not required, they are simply not needed!
Internet access on children's phones is also not possible. This fact (as well as the fact that many children's mobile phones have a limit on the duration of a call) means that such phones can "hold" a charge for weeks.
Minuses: you can call from a child's phone for a maximum of 4-6 pre-programmed telephone numbers, but sometimes this is not enough!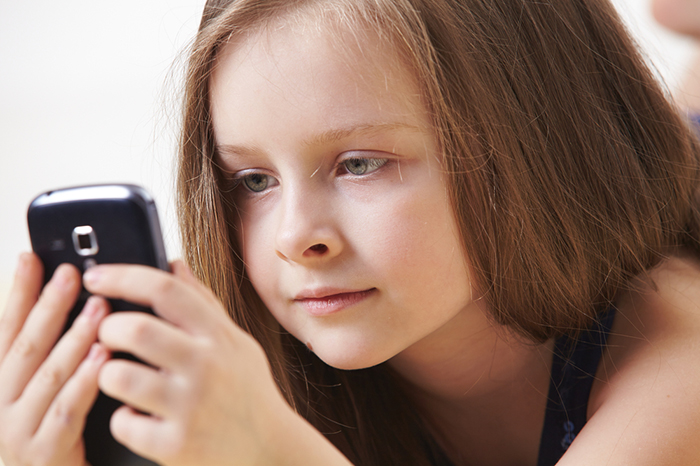 Increasingly, in families one can observe the following situation: on New Year's Eve, good Santa Claus brings a new gadget to mom (or dad), and the old one finds a new owner in the face of a younger household. Kids would be happy to privatize parental smartphones, but they would not benefit from it. But the smartphone is a product designed for the adult generation.
Its use by children was simply not intended. His screen, no matter how big, is not designed for fragile children's vision, and long-term sitting in one position (most often – crooked) spoils the posture.
Children's mobile phone is not designed for this, and you definitely will not be confused with any other! Often it is so cute and glossy that it looks like a toy.
Pros: light (weight about 40-80 grams), compact (the size of a child's palm) and bright.
Cons: Some models of children's phones (like children's gaming computers) have a black and white display, which can reduce their attractiveness to the child. Too "childish" design can confuse your child a year later – modern children grow very quickly.
First of all, the issue of the safety of the use of cell phones by children is associated with electromagnetic radiation, which all electronic devices and especially gadgets generously share. As a rule, children's mobile phones have the lowest electromagnetic radiation (note: the phone must have a document confirming that it complies with the standards that apply in the European Union).
And yet you need to control the time of "communication" of the child with the tube. The second important aspect is the materials from which children's tubes are made. The age of the owner of a mobile phone has certain requirements for both its "stuffing" and appearance.
Where is the guarantee that a three-year-old will not send him into his mouth and not earn food poisoning? Children's mobile phones must be made of environmentally friendly, and therefore non-toxic and low-allergenic materials!
When buying, you need to carefully study the instructions or require detailed information about the manufacturer from the seller.
So, the ideal children's phone should be:
ergonomic (comfortable to hold in the children's hand and light);
simple and clear to manage (with large buttons, quite a loud sound and a powerful vibrating signal);
reliable (best of all, if the case of the mobile phone is not folding, but monoblock: according to statistics, the clamshell will often break even in adults);
impact resistant (and, if possible, also water-repellent);
inexpensive (for preschool children, the functions of more advanced and expensive mobile phones are completely useless, and the high cost of a cell phone is also a potential bait for fraudsters).
Pay attention to the additional features of the children's gadget that may be useful.
* Audio monitoring is one of the most necessary functions in a children's mobile phone. Sending a text message to the children's number, you activate the callback (on your phone), and at the same time the microphone.
The wiretapping occurs unilaterally, i.e. what happens at the other end of the wire, only you can hear (conveniently, when the child is, for example, with a nanny).
* Automatic detection of the location of the subscriber. If the mobile phone is equipped with a built-in GPS-module, its geo-location is constantly monitored by the satellite, and a notification of leaving the permitted zone (for example, the territory of a kindergarten) is automatically sent to the parent gadget.
The second option is the use of relevant mobile services (all Russian GSM-operators offer them). In this case, if that is required by the situation, a message is sent to the child's phone, in response to which an sms arrives with an approximate location of the subscriber.
* Barring incoming calls from unknown numbers. By activating this function, you will be sure that your child will not even accidentally answer the call of a stranger, and thus avoid potential conflict situations (including telephone fraud).
* Playing audio and mp-3 files. It can be useful when you need something to take a child (for example, in traffic).