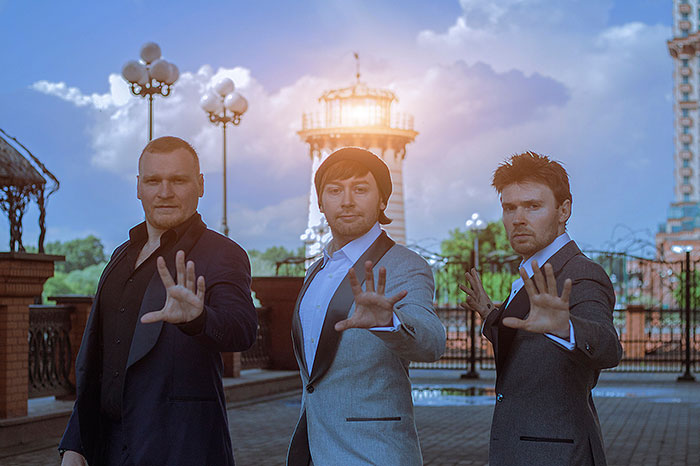 Sergey, the first question is for you, because you have a third child recently born! How do you feel in the role of a large father?
Sergey: I don't feel myself in this role, because Alina and Vova live with Masha in London, Masha got married, and they are there now. And here with Katenka, the first Pup appeared.
I do not say that I do not feel that I have three children and that we somehow separated. Of course, I feel it. Now here are the guys school holidays, and they flew here to me, live with me, nursed the Little Fox.
And we are insanely happy, love each other, call up every day, asking if they have done their homework.
I mean, I don't feel that I'm in the role of a father with many children, because we don't live together and there is no kindergarten, chaos, vanity. Also, I will be frank, I do not feel any support from the state.
In general, everything is as it was.
Just more responsibility. It is necessary to work even more, to earn more, to support Masha with Vova and Alina and, of course, so that Katya and Lysenko need nothing.
Do not share with us what your daughter called?
Sergey: Katya is a little superstitious for me. Therefore, until we cross the Little Fox, we do not post her photos, do not say her name.
But I will give you a little hint: Wonderland, the World of Mirror. (sings) Oh, you should see Katya's face right now at this moment! While we are trying to keep secret in order to avoid the evil eye, damage …
Katia: Yes, we just keep the intrigue!
Sergey: Well, or just keep the intrigue, as you like.
Imagine that your children decided to follow in your footsteps and do magic, your reaction?
Sergey: I can imagine how they follow in my footsteps, do magic. And I would like their magic to be used somewhere in the office of the director of Gazprom, somewhere in the offices of the Kremlin.
Andrei: I really want my children to be successful, talented, creative. What they will do, I absolutely do not care. The main thing is that it brings them pleasure, financial security.
If, all of a sudden, they suddenly choose a creative path, decide to continue the dynasty of their parents, I, of course, will support them, reveal all the magical secrets to them and make them take their rightful place as number 1 illusionists in Russia.
Ilya: I used to think that children should not be forced to do something specific. What would you like as a parent.
I thought that the child should try to acquaint with different professions, sciences and disciplines. And he must decide.
Today I think a little differently. The first option, of course, is not canceled, but I already want to try to captivate my child with my own craft.
Because I already know all the laws, rules and nuances of this profession with a beautiful and mysterious name – an illusionist.
Is there any chance that your children will participate with you in the show?
Sergey: They already participate in our show! They just play the role of actors.
There is a room where children dream of the future, of the profession they want to choose, and then they turn into adult men and women. And these very children are our children, who, whenever I take them with me, rush to the stage.
And Vova pulls out my microphone, starts to command everyone. Just the other day we gave a concert, and I saw how Vova, supporting his head with his two legs, looked with such envy and longing on the artists.
He wanted so much to the stage! And when I got off her, he said: "Dad, can I? Give me the microphone, I want it too! "I see his desire and I am sure that he will succeed.
In any case, now he is very clearly performing all the tasks set by me.
Ilya: By the way, I gave my first concert as a child. I was 12 years old when, in front of mom and dad, a paper flower flew up into the air, flashed and turned into a real living rose! The surprise and happiness of my parents knew no bounds!
I am sure that if my son does something similar with me, I will be very proud of him.
What is it like to be an illusionist? What are the pros and cons of your profession?
Sergey: It is very difficult! But it's incredibly cool when you go on stage and make people forget about the routine for one and a half or two hours, plunge into the world of magic and wizardry, into the world of childhood and, turning on your imagination, imagine that nothing is impossible in this world.
For the sake of this feeling, we go on stage and are engaged in this difficult craft. This is one of the most difficult genres. I compare it with circus art, where people walk without insurance under a circus dome or enter a cage with enraged predators.
This is all insanely dangerous and difficult. Each number requires preparation, rehearsals.
It's not easy to take a microphone, turn on the phonogram and go dancing ..
Genre is not easy and, importantly, dear! Artists who dream to do it should immediately understand that this is not just a locker where you hung your circus costume. This is all just the beginning.
The props of the illusionist are stored in huge warehouses. All this needs to be put in order after each round and placed somewhere.
This is a big investment.
Another difference of the illusion genre from others is that when the viewer goes to a concert of a famous singer, for example, he wants to hear old hits. "Clouds, and clouds like people …" (sings) He does not require a new repertoire from an artist. And we, illusionists, need to surprise the public every time.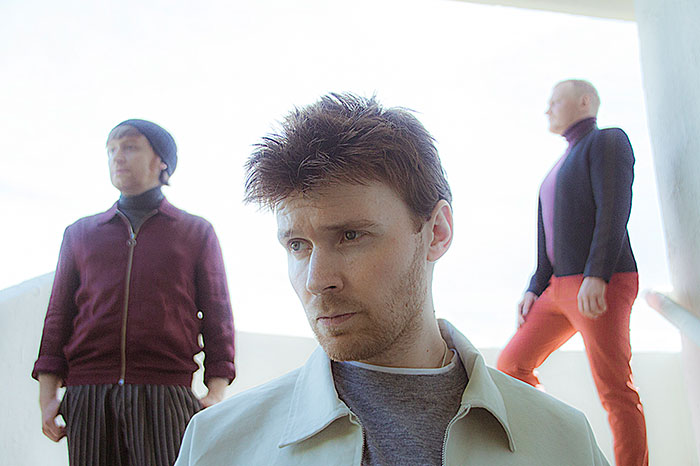 Every year, when we go on tour, we update the program, invest in new productions. And every year, in the New Year campaign, we make a new show!
In that year, we put "The investigation leads the wizard," this is the "Secret of the Three Planets." All this is expensive! And we cannot stop at what has been accomplished, we cannot show the same thing to our esteemed viewers.
Therefore, we invent new productions, a new plot, new scenery, exciting special effects and so on.
Ilya: Oh, this is the most amazing part of my life today! I know that very soon I will have a family, there will be children.
But my profession will still be very important to me. I am a fan of my genre and get great pleasure from almost all of its components.
Now we are in full swing reptile our New Year's space project "The Secret of the Three Planets." And I already anticipate the surprise of future viewers when I sit with my brothers and we develop new illusions, draw sketches of new magic devices, develop giant space robots, fantastic animals and plants.
Andrei: When we go on stage, we see wide open eyes and mouths in the hall, then we understand that we are doing everything right! We achieve the main goal – to surprise the viewer.
And it brings great pleasure! Not without reason, two years ago we received the first place at the international festival of illusionists in the nomination "The Best Large-Scale Illusion in the World".
All our talents, time and energy, we dedicate now to the show "The Secret of the Three Planets." We hope that Russian spectators along with our foreign colleagues will also appreciate this spectacular performance.
Very soon we will see the "Secret of the Three Planets". Why did you decide to choose the space theme for the show?
Sergey: Cosmos as an illusion contains many secrets and mysteries. That is what he attracts – with his uncertainty. Just like the illusion genre.
We have combined two powerful secrets of the universe. We think that it will be very interesting for the audience to try with us to solve the mystery of the cosmic scale, and to understand how we do our tricks.
Plus, space is a very rating topic today, in demand, and children are always interested.
Andrei: We decided to create our own universe and invite you to see what we did. And it seems to us that it turned out very well!
Nobody has ever done anything like this in the world. In our show we use the latest technology that will allow us to plunge into outer space.
LED screens will create the atmosphere of a spacecraft and the three thousandth hall will set off on a journey with us.
The show is so unique that already now 19 countries have applied for us to come to them as part of the tour. We hope that this show will show the whole world that there are technologies in Russia and artists who are able to surprise everyone.
Ilya: I'll start from afar. I was born on April 12th.
Today, not every child knows what this date is. And then everyone knew – Cosmonautics Day.
How is the preparation for the performances?
Sergey: I would not call it performances. Preparing to speak is like preparing to participate in the Blue Flame. In this case, there is a large-scale preparation for a very complex show.
We found the best masters of their craft in several cities of Russia. They are engaged in the preparation of scenery and costumes.
Very large companies supply us with huge robots. These are not only robot suits, they are also real robots that work in car assembly plants. One of the episodes will be about the planet of robots.
That's where they will be in huge quantities. Children who are obsessed with transformers and robotics will get high, because this world is close to them. For girls, we created a planet of fantastic animals, it turned out very beautiful!
I will not name any films for comparison, nor will I reveal the secret of a third planet. All the same, this is the Mystery of the three planets.
Come and solve it with us.
Ilya: More than three hundred people are involved in the preparation, and even more people will be involved during the show itself. We hope that this show will be a significant event for our country.
Who plays what role in the team?
Sergey: In principle, in more than 15 years of working together, our roles have not changed. We have a brain, an inventor is, of course, an elder brother. All the characters from the show "The investigation leads the wizard" and from the show "The Secret of the Three Planets" were drawn by his hand and created in his head.
Therefore, we protect his head, he always wears a hat. Andrei and I help Illya, we are the left and right hand of our brain. Andrew literally controls all the workshops.
While Ilya is at home sitting on the drawings, he comes up with images, draws, all piled with papers, Andrew steals these drawings from him quietly and gives them to his mother's so that our assistants start making the sets, start sewing costumes and make masks … Well, I … But what I? I modestly give interviews, talk about what our viewers are to see. Modestly doing PR of our brand, our team.
Simply put, I'm a slacker!
How did you "get along" together for so many years in one project? Are there any disputes and conflicts?
Andrew: There used to be disputes and conflicts, it came to fights. It happened that they were offended and did not speak for weeks.
Now we have all grown up and become more tolerant of each other. Already everyone knows each other's cockroaches.
Many things close their eyes, many things are forgiven.
Sergey: We are all different. Nothing will change. You just need to take it. We understand that we are one team.
We are one blood and we are brought up so that only together, shoulder to shoulder, can we achieve our goal. And parents have always dreamed that the three of us were doing our favorite thing, so we cannot let them down.
Do you have a number that you have in mind and really want to realize?
Sergey: Any illusionist has a dream – to make some huge legendary significant object disappear, as David Copperfield did in 1983. He made the Statue of Liberty disappear.
In 2012 in Kiev, we made the disappearance of the statue "Motherland Mother" and dedicated this trick to David Copperfield. Of course, there are still many ideas, but we will not tell you about them.
First you need to implement them, and then the whole world will know about them.
Ilya: By the way, when we represented our country at the international festival of illusionists, the jury was the chairman of the international club of magicians, the president of the Italian club of magicians Domenico Dante, and also Uri Geller and Kevin James. A total of 20 countries participated.
We have shown our development. This is the original number, it has no analogues in the world.
For which we received first place and an award for contribution to the development of the world illusion genre.
What number is the biggest achievement for you and will we see it at the upcoming show?
Sergey: This is exactly the disappearance of the statue "Motherland Mother" in Kiev. We have improved it.
David Copperfield then at night made Madame herself disappear, and the pedestal on which she stands. And we forced the "Motherland Motherland" to disappear in broad daylight, and only she herself disappeared, but the pedestal remained.
The trick was very difficult, expensive and so large-scale and spectacular that it was a good start for our acquaintance and communication with our teacher, the legend David Copperfield.
Andrei: We are implementing our conceived ideas, our dreams in the most large-scale and main space show of the country, The Secret of the Three Planets. There, too, all the numbers are absolutely original, you will never find any analogs in the world, these are entirely ours, authoring.
What awaits us in the Secret of the three planets? Reveal any secrets?
Sergey: I can only lift the veil. In addition to the fact that every spectator will become a member of the spacecraft team and plunge into cosmic reality, he will also have the opportunity to become a participant in the show.
Of course, not all three people are human, but a few lucky ones will manage to climb into the captain's cabin and help the main characters solve one of the secrets. So this is not just a staged show: it will be interactive. And it seems to us that children will also be very interesting.
They will also be able to participate in the show, run around the hall and, of course, touch the world of magic and space. Welcome again!