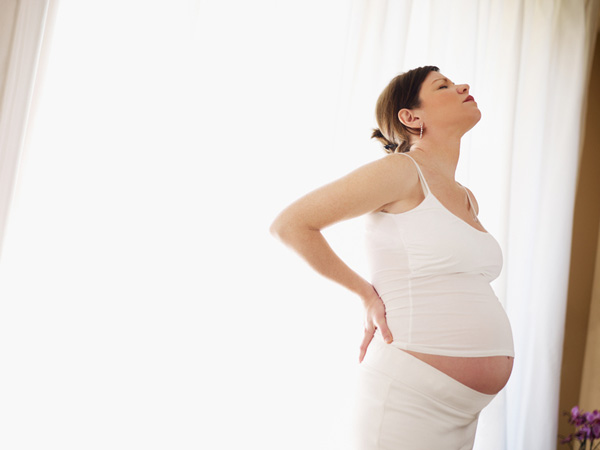 During pregnancy, we move less than usual, which is why a part of the muscles, especially the respiratory (intercostal, muscles of the shoulder blades, upper back) weakens. This also leads to the fact that the volume of the lungs remains small, and with it the amount of inhaled air. Let us not forget that violations of posture further increase the compression of the chest.
To cope with all these difficulties, future mothers will be helped by breathing movements that reveal the chest cell, and also a special type of breathing (it is called fractional). In addition, these skills are very useful during childbirth: they will remove the pain and relax the muscles of the vagina, thereby helping the baby to move through the birth canal.
Sit on the floor with several pillows under your buttocks. Bend your knees, spread them apart, trying to press them to the floor, and join the feet.
Keep your back level. Raise your arms to shoulder level and take a deep breath, and lowering your arms – exhale.
From the same position, lift one hand diagonally up and back while inhaling, slightly turning the body in the same direction.
Spread your arms to the side and slightly back, bend in your chest and take a deep breath. As you exhale, relax your back and lower your arms.
Breathe in deeply, then exhale once more and in the same fractional way several times.
Lying on your back, with a pillow under your head, bend your knees. Close your eyes and listen to your breath, trying to breathe deeply.
Take a deep breath and take another 2 fractional breaths. Exhale in 3 steps too.
Take 1 deep breath and 3 deep breaths.
Lying on your back, spread your arms apart, bend your knees. You don't need a pillow.
Inhale deeply and pull the shoulders up to your ears, and as you exhale, pull them down tightly to your waist.
Now bend over inhale in the chest and lower back and as you exhale, lay your back fully.