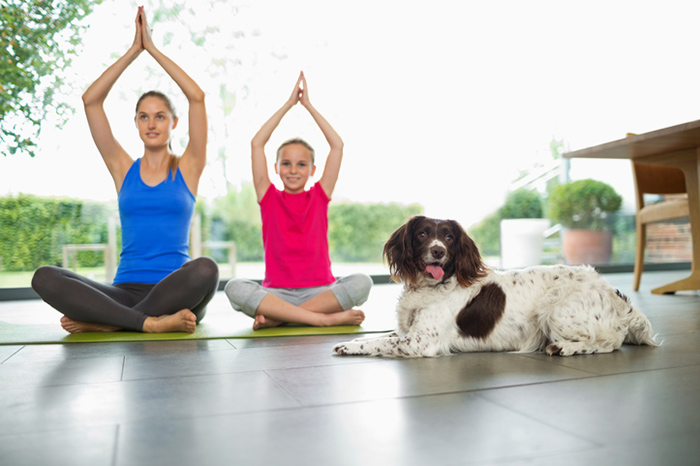 Respiratory gymnastics is a system of exercises for training breathing. Due to the fact that such exercises help clean the respiratory tract mucosa, strengthen the respiratory muscles, they help to fight such illnesses as obstructive bronchitis, chronic rhinitis, sinusitis, to avoid exacerbations of asthma.
Breathing exercises for children will be useful in case of chronic rhinitis (such a diagnosis is made to the child, if he often has a rhinitis that is not associated with the common cold), nasal breathing disorders. To restore it, the mother can clamp the child one or the other nostril alternately, so that the baby calmly inhales air through the right nostril, and exhales it through the left nostril. 3-5 breaths 2-3 times a day will be a good exercise.
When the toddler has mastered, the exercises become more complicated: you need to breathe air quickly, and breathe it out through the other nostril as slowly as possible. Then the task changes: you should take a slow breath and a quick breath.
The same exercises will help to establish nasal breathing and after removal of the adenoids.
In order to stimulate the expectoration of sputum when coughing, offer the crumbs to blow feathers from your palm, blow a whistle, blow air into a glass with water through a straw for cocktails, blow balloons, blow dandelions. To achieve the desired effect, it is enough to perform exercises for 5-10 minutes a day.
However, breathing exercises can be done without any connection with the disease. Breathing exercises in any case will be useful for the child.
Have the child blow out the candle, alternately blowing on it with the nose and mouth. A useful activity for a preschooler is blowing bubbles.
Let the baby resemble your toes, raise your arms up, ask to raise your arms up alternately, while trying to stretch out.
Ask a few questions and ask them to answer: "How does a locomotive buzz?", "How is the car buzzing?", "How does the dough breathe?", Ask the child to pull the vowel sounds: aaaa, ohhhhhhhhhhhhhhhhhhhhhhhh.
Let the child portray the bee: he will sit up straight, arms crossed over his chest and his head down, as he breathes out, say: "WF-W," then inhale, spread his arms apart, straighten his shoulders and again buzz. Then he must get up and, spreading his arms to the side, make a circle around the room.
Ensure that the child breathes air through the nose and breathes deeply.
Also, the kid can imitate the plane, depict how mowed the grass.
To interest the child, under the appropriate exercises you can pick up poems. The size of the verse at the same time will set a certain rhythm of breathing.
Breathing exercises for children in poems are always popular with preschoolers and will allow them to arouse interest in breathing exercises in a child.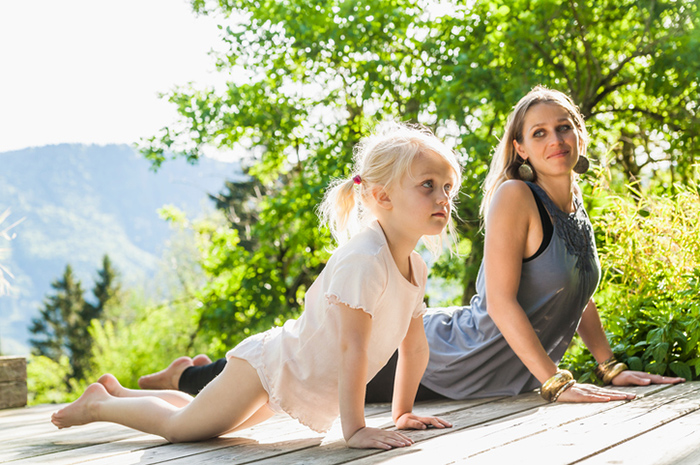 Before classes, it is necessary to ventilate the room.
Exercises do an hour before meals or 1.5 hours after it.
Children 2-5 years old will do simple exercises, and they should be done in a playful way.
Show your child an example: do exercises with him. It will be great if other family members learn them.
To breathing exercises reached its goal, it must be done regularly. While the problem is acute, a set of exercises is performed entirely. In case of chronic illnesses, for example, in case of bronchial asthma in a state of remission, it is possible to do gymnastics in an abbreviated version, but all the same regularly.
Methods of breathing exercises, there are many: here and breathing exercises of yogis, and gymnastics according to the methods Buteyko, Muller, breathing exercises Strelnikova. Exercise descriptions can be found in numerous brochures and on the Internet.
But since these are quite specific exercises, it is better to master them all the same under the guidance of an experienced instructor, rehab therapist, or physical therapy instructor. Moreover, a child, depending on his age, will not be able to master all the exercises.
The instructor is just needed in order to pick up a complex of breathing exercises, focusing on the diagnosis and age of the toddler, as well as to check the correctness of the exercises.
All the mentioned techniques are based on exercises, the main of which are breath-holding, artificial difficulty, slowing down and shallow or deep breathing.
Respiratory gymnastics Buteyko recommends training in breath holdings and breathing superficially.
Muller respiratory gymnastics, on the contrary, trains deep and rhythmic breathing without pauses. This is a slow and fast exercise.
The first are performed in accordance with the rhythm of natural breathing (for example, forward bending of the body – inhaling, straightening out – exhaling), during the second, during inhalation and exhalation, several identical exercises are performed (during one inhalation and exhalation – several bending and straightening).
Respiratory gymnastics Strelnikova cultivates a quick, active, intense, short and noisy inhale and invisible, almost silent exhalation. For each inhalation and exhalation, a specific exercise is performed.
To master this method of breathing, a child may try to be 6 years old; earlier he is unlikely to succeed.
These techniques can serve as both prophylactic and therapeutic agents. For example, Strelnikova breathing exercises help with bronchial asthma, stuttering, various neuroses.
Gymnastics method Buteyko recommended for problems with the work of the cardiovascular system.