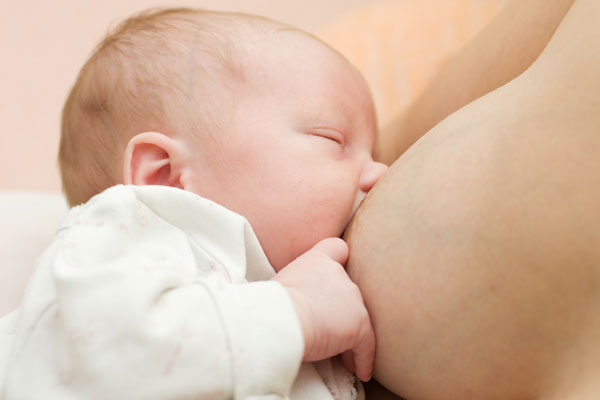 The success of breastfeeding in general depends on how well the young mother cares for her breasts, especially during the first months after birth. What kind of troubles do mothers face when they decide to breastfeed, and how can they be avoided?
Dry skin around the nipples and cracks in them – the most common problem with feeding, which mothers create themselves. To avoid it, it is enough to follow the following simple rules.
Wash your breasts with soap-free water. Give up the idea of ​​washing your breasts before feeding: this is harmful. The fact is that in the area of ​​the areola, the female breast has the so-called Montgomery glands, which produce an antibacterial lubricant. This grease has several important functions at once.
Firstly, it protects the baby and the milk from infection during feeding. Secondly, it prevents the nipple from drying out and cracking the skin. Thirdly, thanks to these glands, mother's breast has a peculiar smell, to which the baby quickly becomes accustomed and to which it is oriented in the process of feeding.
Using detergents before feeding, you wash off this antibacterial lubricant from the areola and nipple. As a result, dry areola skin, cracks in the nipple and a perturbed baby who does not recognize her mother's breast by smell.
Air bath your chest.
Do not use special products for nipples if they are in order and if you have not washed them with soap. At the end of applying to the breast, simply lubricate the nipples with the last milk and allow them to dry.
If you still prefer to wash your breasts with soap or shower gel, be sure to use a nourishing gel or nipple balm to prevent cracking.
Inspect the breasts daily for nipple skin conditions in time to notice a beginning problem.
If your nipples are still cracked, you cannot do without special tools. Shortly before feeding it is better to use monopreparations containing pure lanolin, which does not require rinsing before applying the baby to the breast.
And after feeding, you should pay attention to complex drugs that not only protect the skin from further cracking, but also nourish and fully restore the skin, as well as prevent the development of a bacterial infection in the cracks formed. An example of such a tool is Melvita Nipple Balm, enriched with natural oils of argan, macadamia, rosehip, shea, cocoa, and calendula.