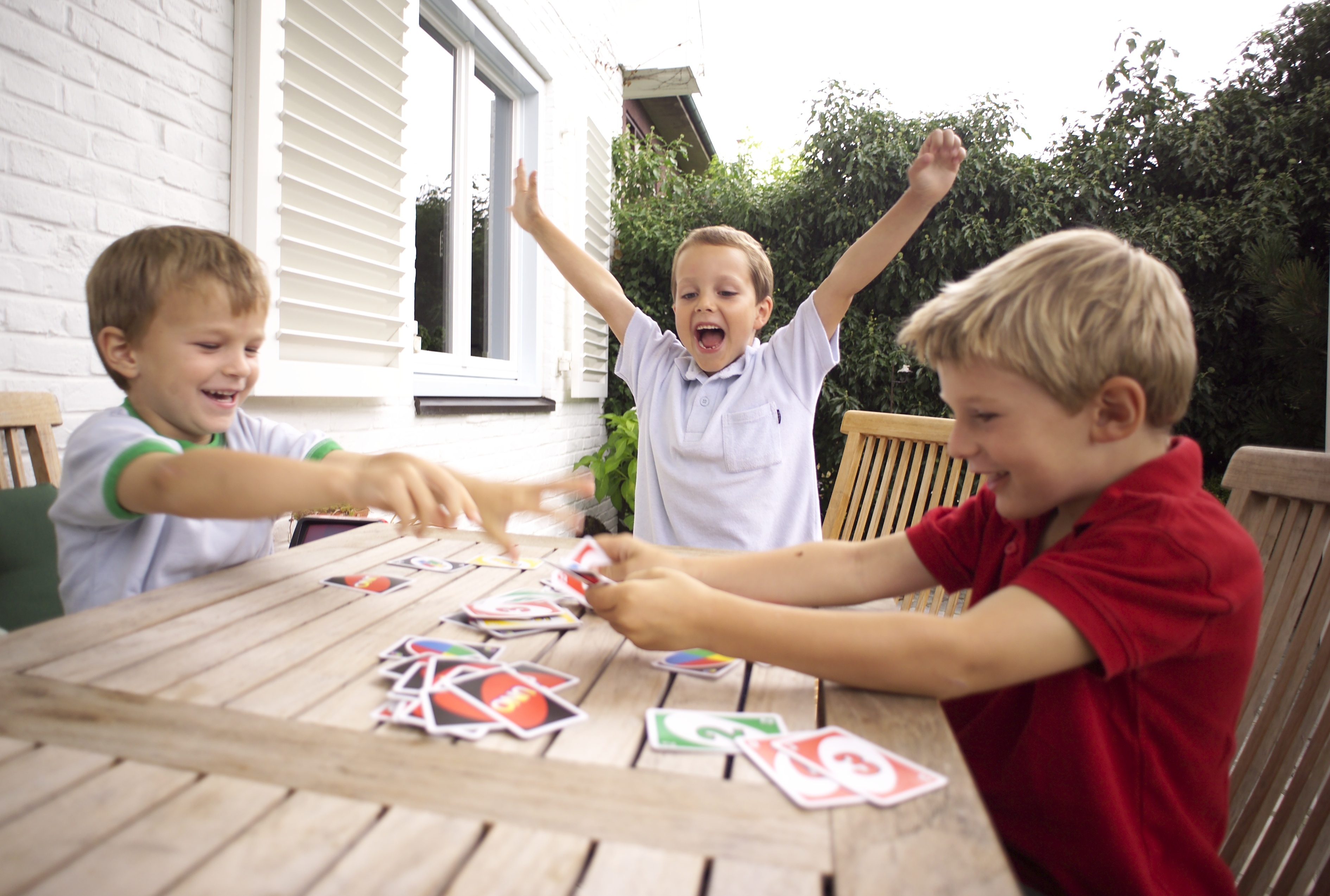 What are the advantages of gadgets? They make life easier for us and give instant access to information, and children master the technique faster than adults – almost from the cradle. In addition to convenience, it is still fashionable and affordable. If you learn to filter the stream in networks and correctly approach information, then some mobile applications may even teach children how to read and write, math, and drawing.
Thanks to the cognitive and developing cartoons, children in an unobtrusive form get new knowledge about the world around them.
However, the negative effects of early and unregulated use of gadgets still exist. When a gadget – a smartphone or tablet – is used as a means of leisure, the development of the child at this point is limited to fine motor skills and visual impressions.
And most importantly, interest in other areas is closing – the sensory stages of perception.
What to do? Many psychologists and pediatricians recommend parents to provide their children with the necessary physical activity and a sufficient amount of live communication.
The child should not only play on the phone or on the computer. The kid should be busy with the traditional game, since the full development of a person takes place in contact with people and objects and only in the real world.
Of course, there is no need to completely prohibit the use of gadgets. They are very handy when you need to prepare for some classes in the modern school, you can find the necessary material on the Internet and print.
It is important not to get carried away and make sure that the time the child spends alone with a tablet, smartphone or computer is limited. And remember – if mom and dad themselves spend all their free time with gadgets or online, then this makes the child consider such behavior to be the norm.
One of the most effective ways is to play board games with the whole family. No wonder such a pastime arose before our era and still enjoys great popularity.
Board game can be taken everywhere with you, play in any conditions and with almost any number of players. Such games do not require additional investments and items – everything you need is already contained in the game box.
That is why in many countries they are one of the main types of family leisure, used for classes in schools and for playing in the company.
What are the advantages of board games? During the game, the boundaries between generations are erased and family ties and family relationships are strengthened. Playing together with their parents, children feel equal, and for parents it is an excellent chance to rest after work, to make leisure more effective and to gain authority in the eyes of their child.
Board games teach you to take responsibility for your actions and decisions, accept defeat and rejoice over the success of others, better understand yourself, your peers and adequately perceive the world around you, and have a beneficial effect on mental and mental development.
Almost all games include a mechanism for the development of emotional and social intelligence, and as a result they help the child to develop imagination, imagination, acumen, holistic and visual perception, visual-figurative thinking, and independence. With the help of board games, children develop logic, memory, and learn to analyze and compare — for example, analyze the sequence of their actions.
Thanks to the game, the child gets a tremendous and invaluable experience in living a variety of emotions and feelings, which, no doubt, will be useful in real life.
Children grow quickly and absorb all the incoming information. That is why their future depends on how carefully we select games and toys for them.
Well, what's best for your child – board games or gadgets, you decide.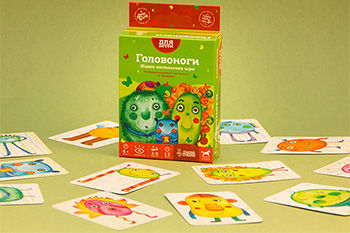 Headheads is a fun and dynamic game that develops imagination and attention. Teaches optimism and interaction with others, awakens a sense of humor.
Smile and good mood provided.
Age: from 4 years.
Price: about 450 rubles.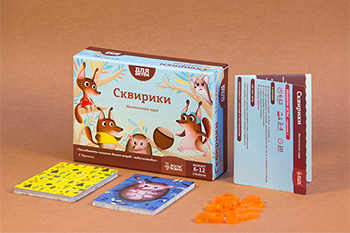 "Skviriki" – a strategy game for children. The game teaches you to plan your actions, make decisions and even sometimes bluff.
It is also a great opportunity to learn to be attentive to your emotions and control their manifestations.
Age: from 6 years.
Price: about 590 rubles.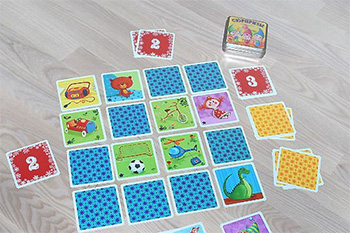 "Surprises" – this game perfectly develops memory. Participants feel like real wizards – after all, they will have to be in the place of elves collecting gifts.
Age: from 6 years.
Price: about 690 rubles.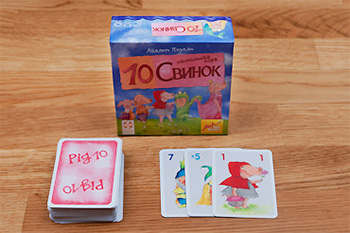 "10 pigs" – a game that develops tactical skills. But the main thing – it perfectly teaches children to add and subtract for speed.
A good mood from the contemplation of merry pigs (among which even a mermaid pig and a frog pig) is ensured.
Age: from 6 years.
Price: about 750 rubles.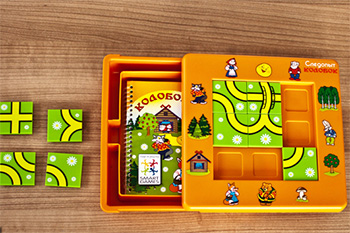 The board game "Pathfinder Kolobok" develops spatial thinking and attention. And it is also good because the level of the game can be changed by playing it by more simple, then by more complex rules.
Age: from 5 years.
Price: about 1510 rubles.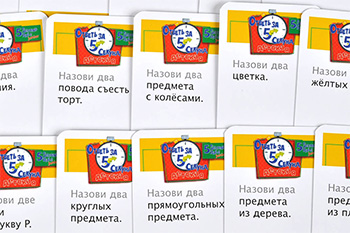 "Answer in 5 seconds." As the name implies, the game develops speed – both thinking and speaking. And the rules are so simple that they can be explained, it seems, in the same 5 seconds.
Age: from 6 years.
Price: about 1990 rubles.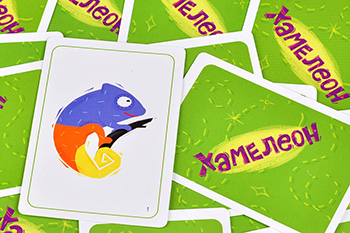 "Chameleon" – this fun game is considered one of the easiest and fastest. It contributes to the development of visual memory, as well as attention.
And about what this game is gambling, and not worth mentioning.
Age: from 6 years.
Price: about 350 rubles.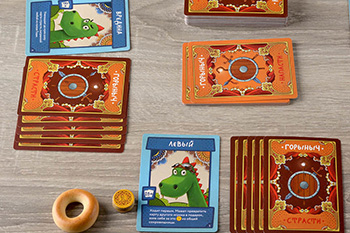 The game "Gorynych" is often recommended if the family is only drawn into the world of board games. Children will enjoy looking at the cards – they are bright and spectacular.
And adults will appreciate the "Russian spirit" of the game.
Age: from 8 years old.
Price: about 450 rubles.
We thank the publishing house "Simple Rules" for the help in the preparation of the material.