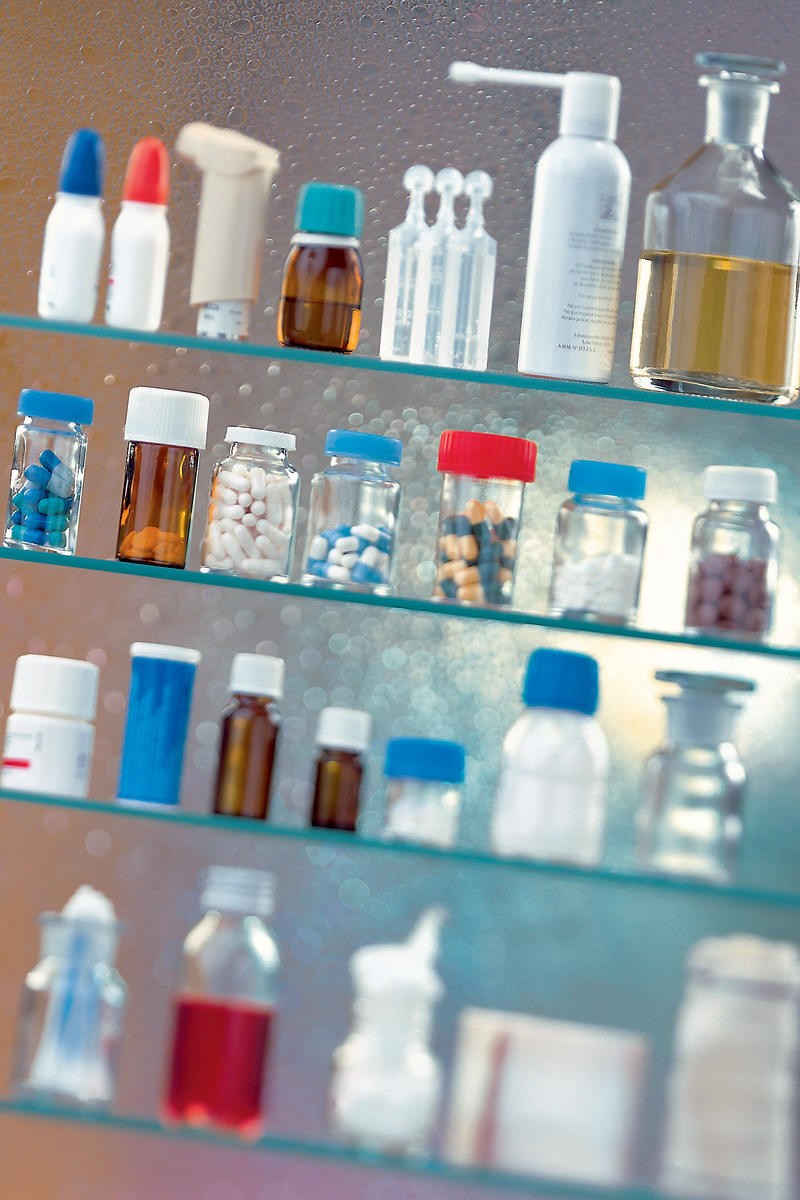 Analgin and aspirin: because of the many contraindications and side effects, these drugs should not be given to children up to 15 years.
Imodium, Janssen: this fixative is contraindicated for children under 6 years old, and it is also dangerous for acute disorders of the stomach and intestines, because it prevents the release of toxins out.
Cough syrups: they should not be given to babies with a wet cough, because in order to recover, sputum must be disposed of.
Antibiotics: only a doctor can prescribe them to a child; besides, opened vials are stored for a very short time.
Eye drops: see the previous paragraph.
Mercury thermometer: if his flask breaks, the baby can get hurt, and also get poisoned by mercury vapor.
Necessary (for babies from birth and older)
Sterile cotton wool: rolled up in turunds, it is useful for cleaning the nose and ears of the baby.
Sterile gauze napkins: use them to handle the umbilical wound.
Sterile oil, sunflower or peach (sold in a pharmacy): they are moistened with a tip of a cotton turundum, and also an enema nose, before you put it on to your baby.
Hydrogen peroxide solution 3%: will be required for the treatment of the umbilical wound (1-2 times a day).
Potassium permanganate (potassium permanganate): 5% solution is useful for the treatment of the umbilical wound and to dry the irritation on the baby's buttocks; a weak solution (slightly pinkish), not cooked in a bath, is needed for bathing a little one.
Zelenka (solution of brilliant green): in those moments when you do not have potassium permanganate at hand, it can process the umbilical wound.
Enema number 1 (25 ml, 2 pieces): from one make a vapor tube (cut the upper set of enema – you get a funnel), and use the second for its intended purpose. Just before putting the kid an enema, it must be boiled and processed tip sterile oil.
Espumizan, Berlin-Chemie: a drug that reduces the formation of gas in the intestines of a child and thereby relieves abdominal pain.
Plantex, Lek (from 1 month), herbal fennel tea, Hipp (from 1 week): they help with colic, but they act softer.
Chlorophyllipt (alcohol solution): useful for the treatment of skin inflammation caused by staphylococcal infection.
The series, chamomile: these herbs have the ability to heal wounds and reduce the number of dangerous bacteria, they are added to the bath for bathing the baby.
Efferalgan, UPSA or Panadol, GlaxoSmithKline (children's forms; suppositories and syrup): recognized as antipyretic, analgesic and weak paracetamol-based anti-inflammatory for babies. Use it if your child's temperature rises above 38 ° –38.5 ° C.
Nurofen, Boots Health-care: safe antipyretic, analgesic and anti-inflammatory agent based on ibuprofen for babies from 6 months.
Activated carbon or Enterosgel, Silma: drugs that absorb harmful substances and remove them from the body during poisoning.
Regidron, Orion: this solution will restore the water balance with diarrhea.
Aqua-Maris, Jadran: sterile saline-based saline solution for the treatment of rhinitis.
Hypoallergenic children's plaster (set of different sizes).
Thermometer (not mercury, as you understood).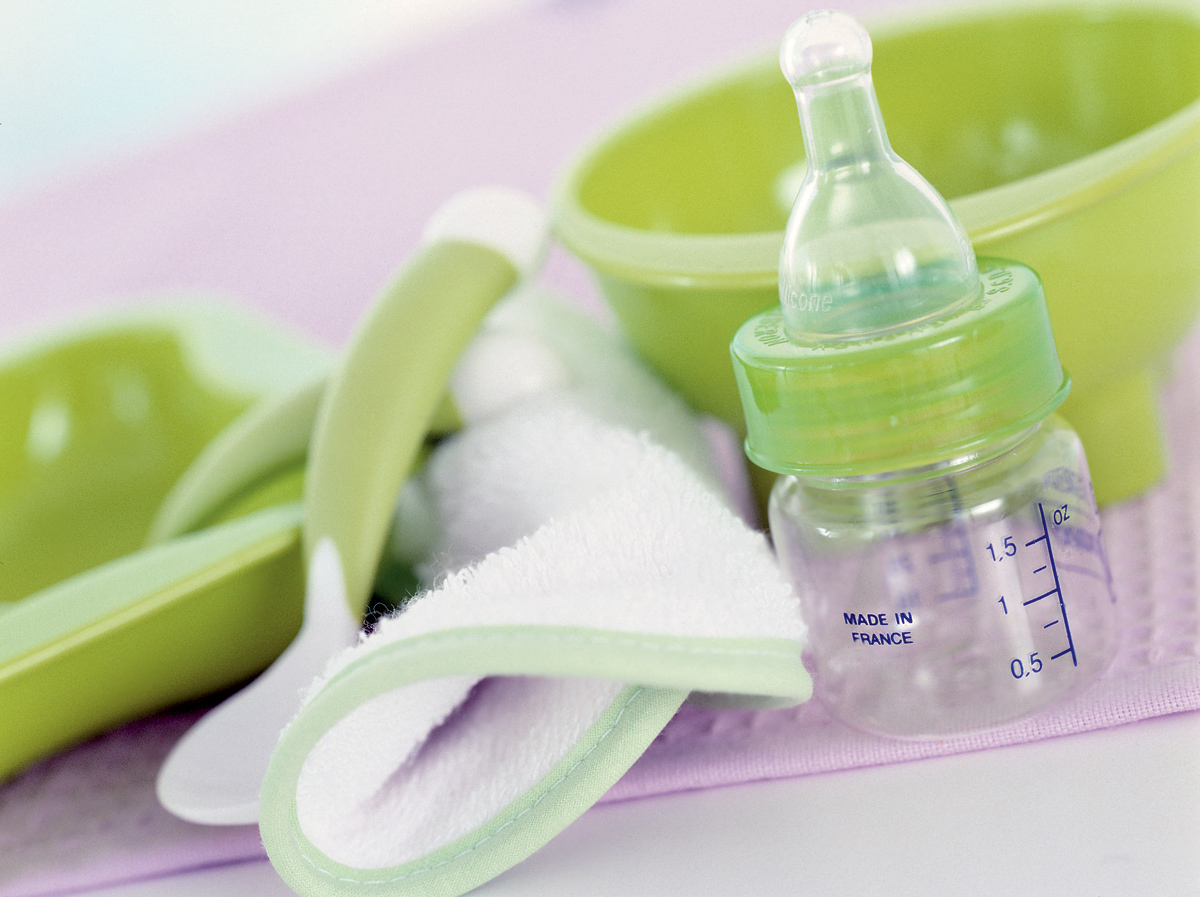 Laundry soap: too caustic for baby's skin.
Liquid antibacterial solution: these drugs are prescribed to the baby only by the doctor, and you can use them for a short time.
Cotton swabs: even if their head is crowned with a safe "ball", they can hurt the baby, and still push the sulfur deep into.
Foam and bath salt: they will not bring benefit to babies, but they can cause allergies.
Artificial sponges: irritate the skin.
Manicure scissors with sharp ends: you can get hurt.
Regular shampoo: sting eyes.
Baby soap.
Cosmetic milk.
Cotton pads (hand-rolled).
Baby shampoo or baby foam for washing hair and body.
Thermometer for water.
A pair of scissors with rounded ends.
Children's cream to relieve dry irritation.
Drying baby lotions for weeping skin irritations.
Separate basket for baby clothes: do not store it with an adult.
Baby washing powder.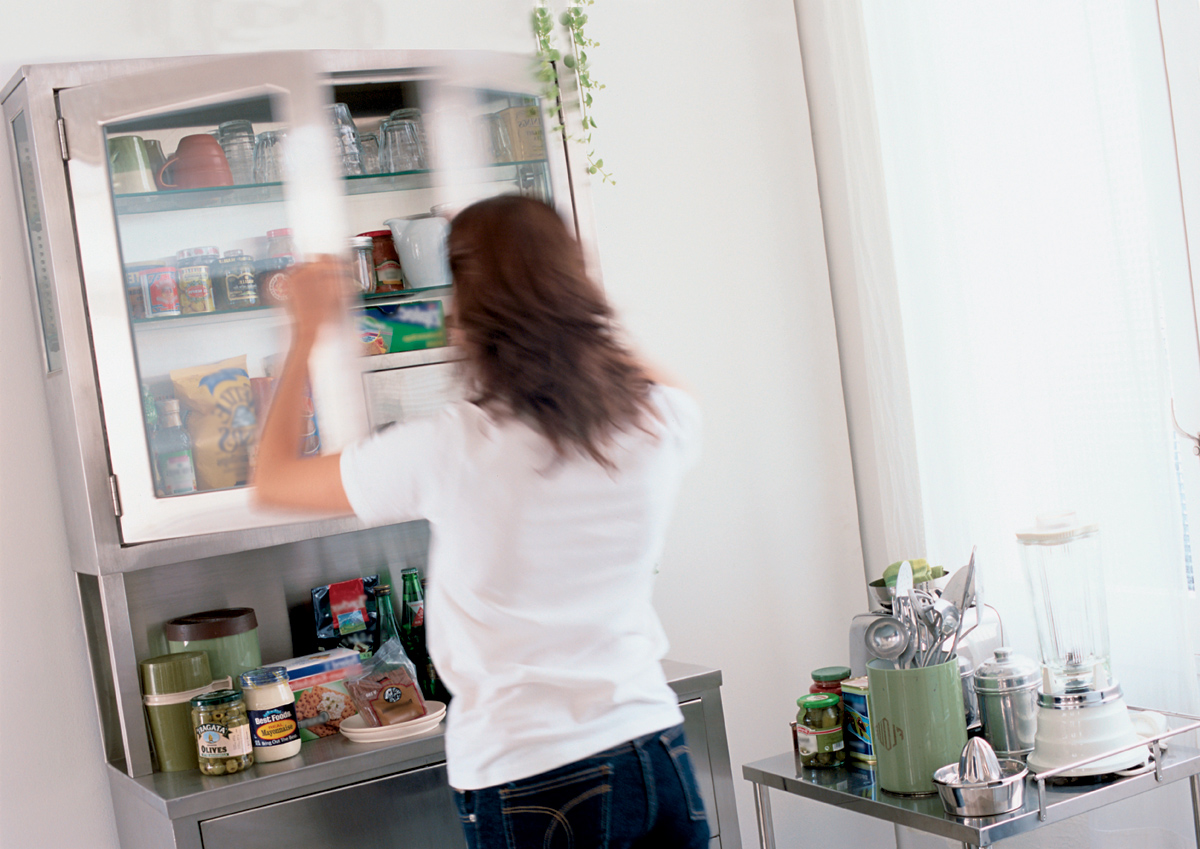 Sterilized skimmed milk: there is not enough essential fatty acids, iron, vitamins.
Soups in bags: the composition of these products makes them unsuitable for baby food.
Mineral water with a high salt content: dangerous for the weak kidney of the baby.
Sweet drinks: babies should be watered with milk and water (without added sugar).
Orange juice: closes the pyloric sphincter, slows down the digestion of milk and may cause allergies.
Mild detergents: cause allergies.
Milk and baby food products.
Mineral water for babies: its composition and properties take into account the characteristics of the child's body.
Mill for vegetables: as soon as possible, abandon the mixer so that the child gets used to coarser food.
Brushes: small and large for nipples and bottles.
Several sponges for different needs: from time to time they need to be disinfected and replaced once a month.