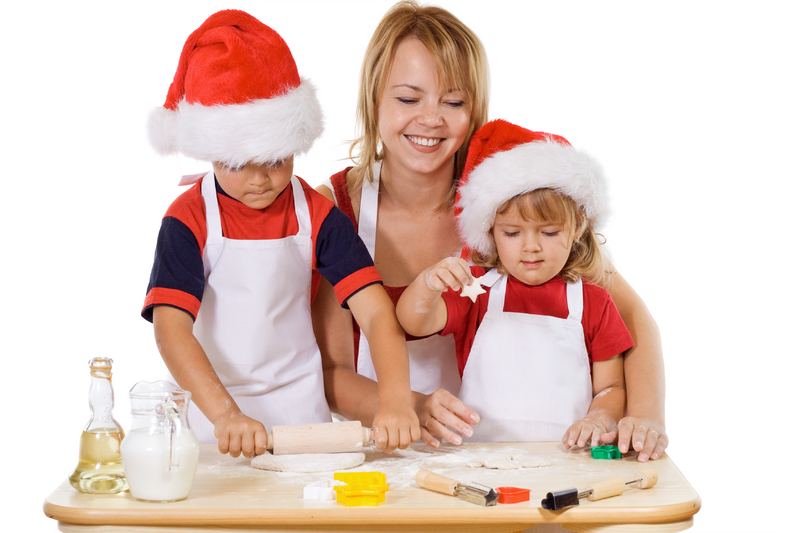 500 g wheat flour
250 g sugar cane syrup (or liquid honey)
200 g brown sugar
2 ct. l spices for gingerbread
100 g ground almonds
2 eggs
Knead the dough: mix all the ingredients in a deep bowl until smooth (just knead with your hands – this is how you give the dough a special, Christmas spirit!). If necessary, add 1-2 tbsp. spoons of cold water.
200 g sugar syrup
100 g ground hazelnuts
400 g whole grain flour
2 tbsp. l spices for gingerbread to taste (cinnamon, ginger, nutmeg)
2 tsp. lemon peel
2 tsp. baking powder
Heat sugar syrup in a saucepan, add ground hazelnuts. Add the dough, add milk and sugar syrup with nuts.
Wrap the dough in cling film and place in the refrigerator overnight.
Divide the dough into 3 parts. Roll one piece between two sheets of foil about 4 mm thick. Cut out dough figurines (stars, Christmas trees, animals, men).
Place baking paper on a baking sheet, place the figures on it and place in an oven preheated to 180 ° C. Bake for 8–10 minutes.
Figures should lightly browned. Remove from pan and allow to cool.
Cooking house. Cut out from the second layer of dough two rectangles measuring approximately 12 x 17 cm for the roof, two large squares and 2 smaller rectangles for the walls of the house.
Roll out the remaining dough into a circle with a diameter of about 30 cm, level the edges with a sharp knife. Bake the resulting circle as described above, let cool.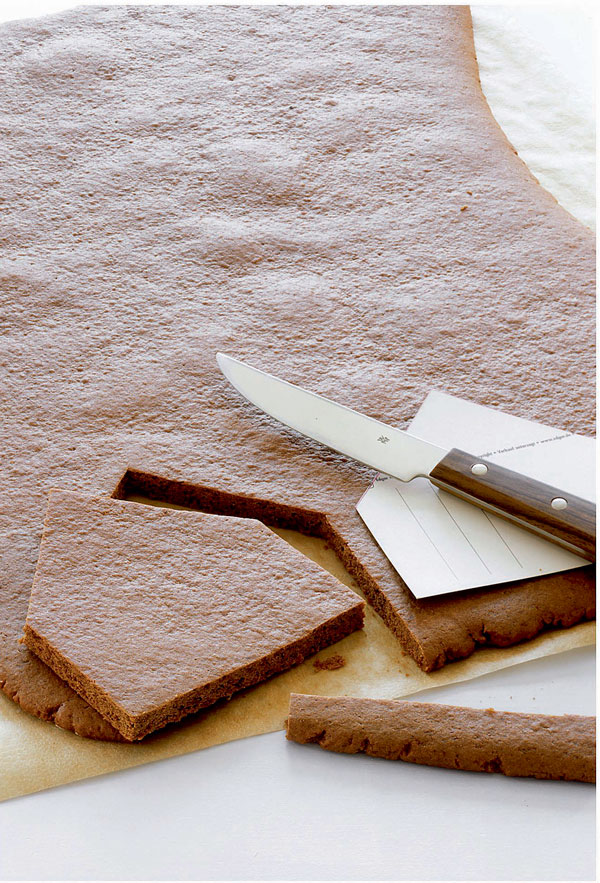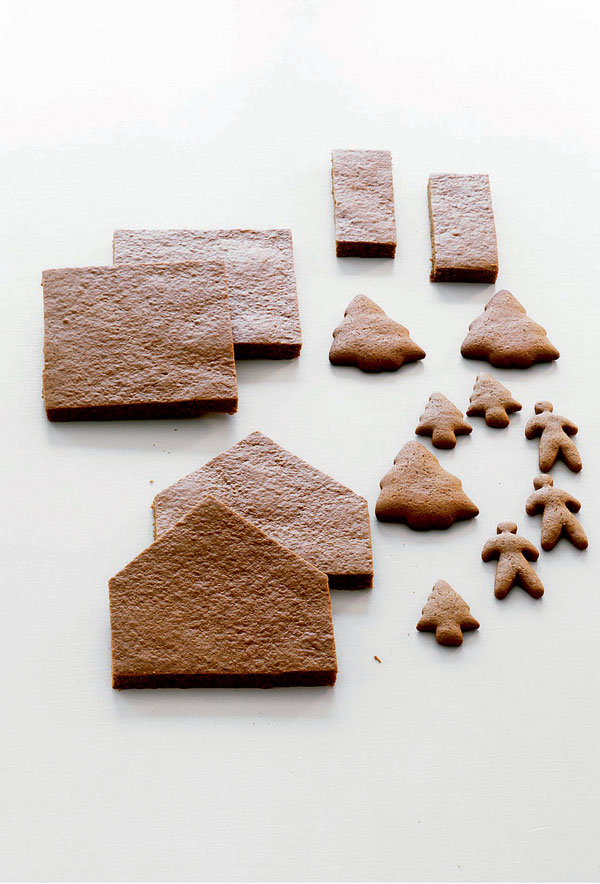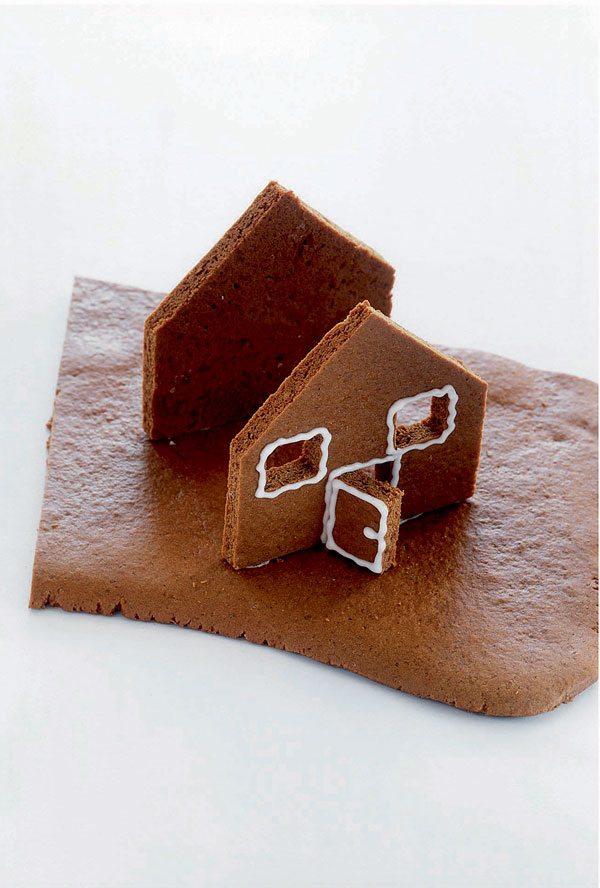 To build a house, fold the baked rectangles together, glue them with a glaze along the seam, put them on a baked circle – "ground". Glazed and decorated figurines glaze to the "ground".
And finally, if desired, you can decorate the "ground" with ground pistachios (grass) or roughly ground almonds (stones).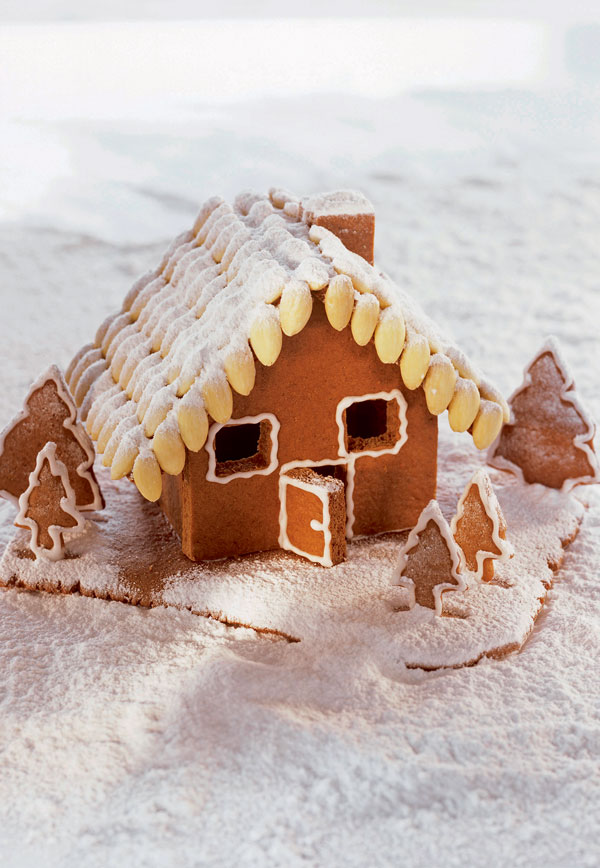 Do not decorate cakes ahead of time. Frosting and decorations are best applied to completely cooled cookies.
For this, a special grill is best suited (place it in an open oven), on which the cookie will cool and dry on both sides.
Invite the child to create fairy tale characters from "inedible" materials, then play the Christmas story!
For example:
From salty dough. To do this, knead the dough from 1 kg of flour, 500 g of table salt and about 500 ml of water.
Roll out a layer 1.5–2 cm thick and cut out the figures. Leave to air dry for at least an hour, then place in the oven and bake for about 2 hours at 150 ° C;
From cardboard Draw figures on a cardboard, cut out, color with colored pencils.
To prepare the glaze, mix in a small bowl for every 3 tablespoons. l powdered sugar 2 tsp. lemon juice (for white glaze), 2 tsp. apple juice or 2 teaspoons of orange juice and 3-4 pinches of turmeric (for orange glaze). Cover the icing with cling film and place in the refrigerator overnight.
Glaze figurines can be a brush, and you can just a finger.
Glazed figures can also be decorated with, for example, coconut chips (snow or sheep skin), ground pistachios (leaves on trees), poppy seeds (dark hair), melted bitter chocolate, sugar. Imagine!