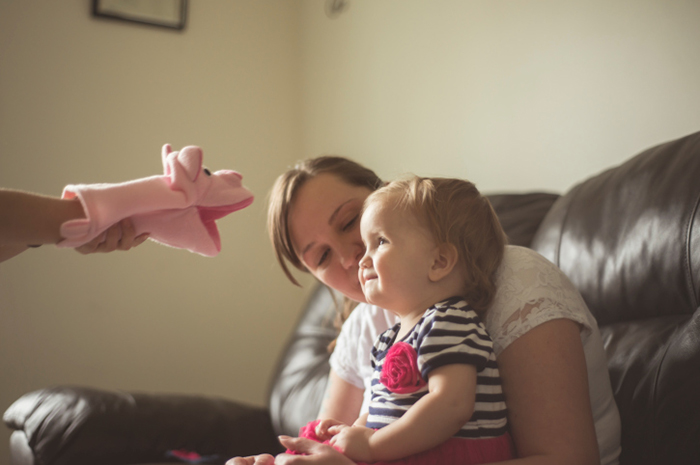 Many parents believe that the kids in the theater have nothing to do, and wait until the child grows up and at least goes to the first grade. Probably, they simply do not know about the existence of special baby-theaters, in which performances take place, adapted for the youngest spectators aged from 10 months to 3 years.
Yes, during this period, children are not yet able to follow the plot and can not long focus on one thing. But then they already perfectly perceive visual images, sounds, and try to get to know everything tactilely.
These age features are taken into account in baby theaters.
Most of the performances in them consist of 4-5 short scenes, in which several actors offer the kids a simple, but very important interactive development for the general development. For example, small viewers can learn to clap their hands, paint on frosty glass, play with the sun hare, or distinguish between the sounds of rain and wind.
There are no such heroes in performances for children under 1.5 years old, this is the so-called conflict-free drama. Her task is to cause the baby surprise and joy of learning something new.
Characters in the performances appear when the child is already a little older and can understand who the Gingerbread Man, Ryaba Chicken, Parsley or Frog from the Teremka is.
Quite often animated objects of household goods, for example, soap or a toothbrush act as heroes of performances. So in the game format, children will learn about their purpose and much more readily then begin to use them.
Some performances for children are put in poetic form, most often directors choose works by Korney Chukovsky and Sergei Mikhalkov. No matter how much you love stories about Uncle Stepa and Dr. Aibolit, first read these books to your child at home and make sure that he is old enough for poetry.
The productions in baby theaters are much shorter than usual: for the youngest they go only 30 minutes, for children of 2-3 years not more than an hour, otherwise children will get tired, start to act up, and the cheerful holiday will be spoiled. Ideally, if you manage to find a show not far from your house, so you don't have to spend more time on the road than you end up in the theater.
By the way, this is quite real – many baby theaters have several venues.
Some children react badly to a large number of strangers around, therefore the average audience of such productions is 15-20 people. To create a cozy chamber atmosphere in which the kids will feel comfortable, the performances are held in small rooms, for example, in theater lobbies or in theater classrooms. So that there is no distance between children and actors, the space is not divided into a stage and an auditorium. Parents with babies sit on benches or directly on the floor on pillows, while there are no restrictions on movement during the performance.
There is no prohibition to touch the actors or props, on the contrary, it is even welcome, because the tactile sensations are one of the brightest and develop motor skills.
In some theaters, after the end of the performance, all young spectators are given a gift, and not a candy that will be quickly forgotten, but something related to the performance, for example, a magic glass, a "ring of desires" or a Firebird feather.
Choosing a statement for your baby, be guided by his character and interests. If the daughter loves to rock a toy baby doll, she will surely like it in the puppet theater, and it will not be difficult for the visionary son to believe that the shadow from the intricacies of the fingers is a three-headed dragon. Do not be confused by the theatrical conventions and simplicity of the plot: children perceive the world completely differently, and what seems obvious to you will be an incredible discovery for them.
Be sure to take note if the child is trying to dance or sing along when he hears some kind of melody. Perhaps your future musician is growing, and in order to check this, bring your baby to a musical production, for example, "Cat's House" or "Bremen Town Musicians".
Not all children are willing to contact. If you know that your child is embarrassed by unfamiliar adults and does not like to be in the center of attention, choose performances without interactive or staging, where he is minimized. Socialization of the baby – a matter of time, do not force events, so as not to injure the child's psyche.
If a child is energetic and willingly communicates with new people, consider staging with unusual interactive elements, for example, the performance "Chocolate" or the plastic training "Sea" in the First Theater.
The sooner you begin to acquaint your child with the outside world in all its manifestations, the more developed, inquisitive and creative he will be. Thanks to baby theaters, the child learns the world around us not in a didactic manner, but in terms of play and live communication, learns to listen and perceive visual images.
In addition, a trip to the theater will make you even closer and, perhaps, mark the beginning of a new family tradition.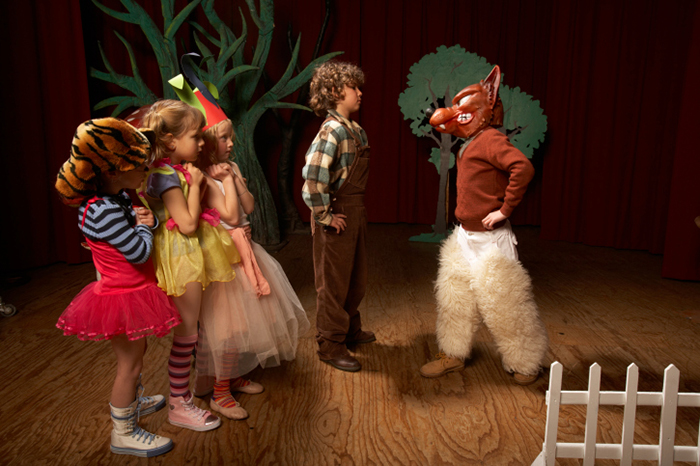 Interpretations of many of your favorite fairy tales can be viewed in the Theater for Babies of the project "Together with Mother". The performances are held at several venues in different parts of the city, so you can choose the one that is closer and more convenient.
The project "Theater on a palm", created by the Moscow Puppet Theater, introduces the youngest spectators to all seasons.
Fanny Bell House for the whole family. The theater has a children's theater studio and film school.
Theater for the whole family "Seven-color". It also has its own theater studio, where they take children from 2.5 years.
Especially for kids, plays the performances "First Theater", where a developing and creative environment is created. This theater also has several venues. "Water", "Sea", "First Snow", "Chocolate" – these thematic performances allow you to actively explore the world.
And in the "Baby Lab" theater, for the smallest, they adapted, for example, the ballet "Swan Lake" and "Muhu-Zokotukha". Performances are performed on stages of adult theaters – in the Theater. Mayakovsky Center them.
Meyerhold, in the Cultural Center ZIL.