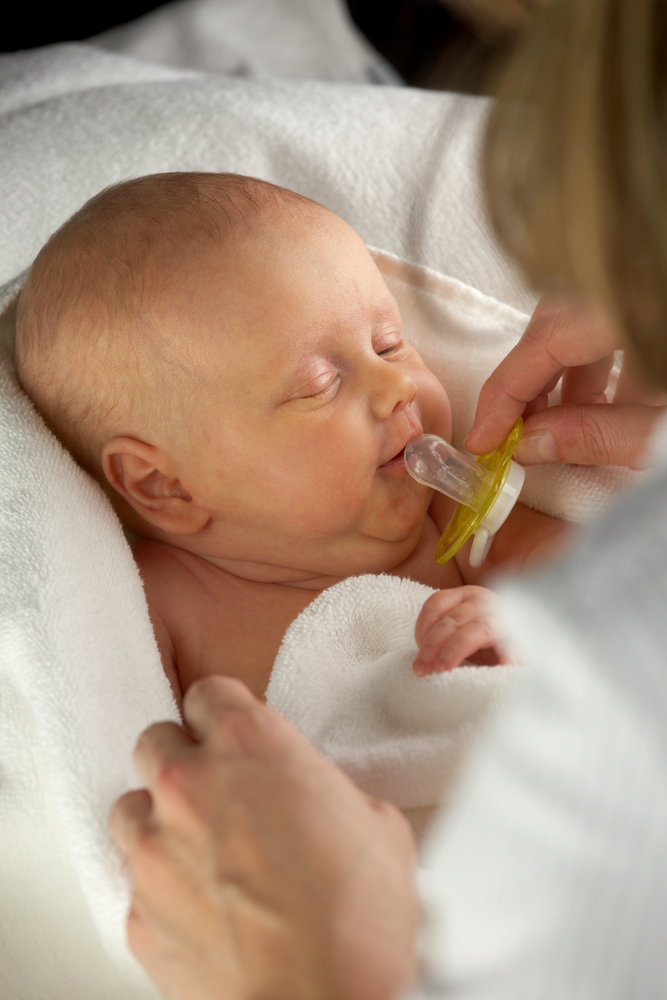 Question: Baby 1.5 months, very restlessly at night. Can a dummy help?
Answer: If you have exhausted all possibilities – from motion sickness to swaddling "with handles", try to give a little pacifier. During sucking babies calm down, because this process gives them pleasure.
True, this use of the nipples has a downside. In the middle of the night, your child will probably wake up and begin to whimper when he realizes that he has dropped a pacifier from his mouth.
You will have to get up repeatedly to find the coveted object and again give it to the child. He will be able to find the pacifier himself only closer to the year.
Question: I read that dummy can significantly reduce the risk of sudden infant death syndrome (SIDS). Is it true?
Answer: The mechanism of SIDS is not fully understood, but nevertheless, studies show that children who sleep with a dummy in their mouth, wake up more easily on their own at the time of breathing difficulties. In addition, if a child has a dummy in his mouth, he cannot nestle into bed and suffocate.
Children with a dummy in the mouth most often sleep on their backs – this reduces the risk of SIDS.
Question: My child likes to suck on a pacifier, but will he spoil his teeth?
Answer: It depends on how long he will suck her. If a child abandons a pacifier by two years old, his teeth should be fine. If not, problems may arise.
Over time, sucking a pacifier can lead to abnormal growth of teeth, there will be too much distance between the upper and lower incisors. With long sucking pacifiers, the lower jaw becomes wider.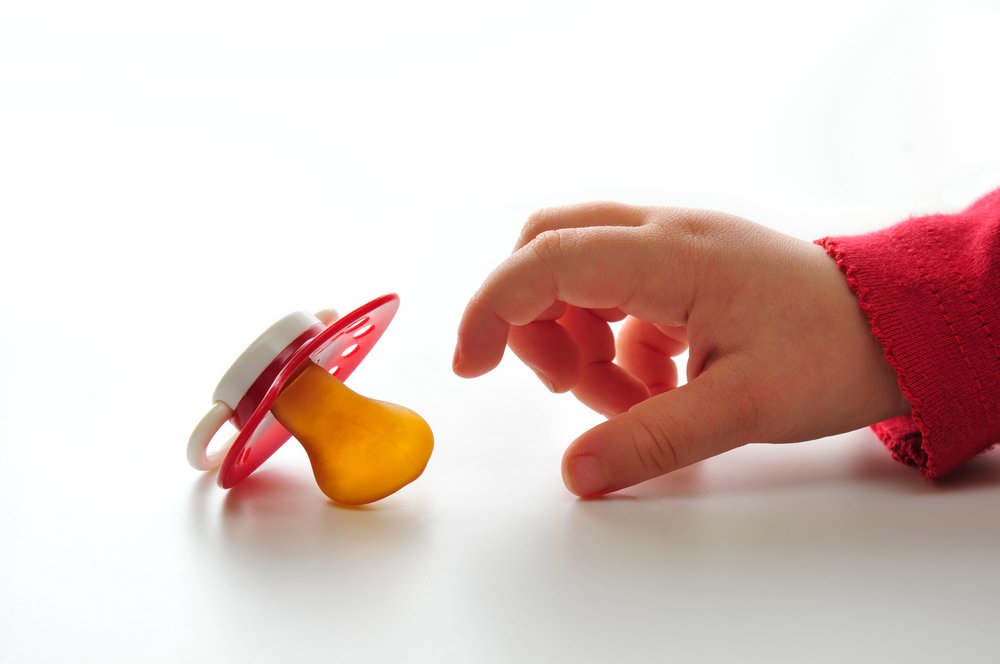 Question: My baby has not yet learned to suck breast. Do not wait a little dummy?
Answer: It is better to wait with a dummy for 3-4 weeks until the feeding regime is established. Babies need less effort to suck the pacifier. If the baby takes the breast in the same way, it will get less milk and may damage your nipples. Even if you are already comfortable with feeding, it is important to monitor how often you give a pacifier.
Babies who suck on a pacifier ask for breast less often, mothers gradually decrease the amount of milk, and they stop breastfeeding earlier.
Question: When and how to wean a child from a pacifier?
Answer: There are periods when it is easier to do. The first is at 6–9 months, when most babies begin to have an interest in the world around them. The crumb will be so busy crawling, turning over and trying to grab the toy that he hardly needs a dummy.
Try not to keep it in sight and give the child only at bedtime. It will not work during this period – try when it is one year old, and together with a pacifier, try to refuse the bottle.
At this age, the baby does not need them as before, although, of course, emotionally attached to these familiar comforters.
Up to 2 years it is not necessary to force weaning, if you see that the baby is not ready. If you are too persistent, he will be nervous, sleep may be disturbed, or he will start to suck his finger, and it is much more difficult to get rid of this habit.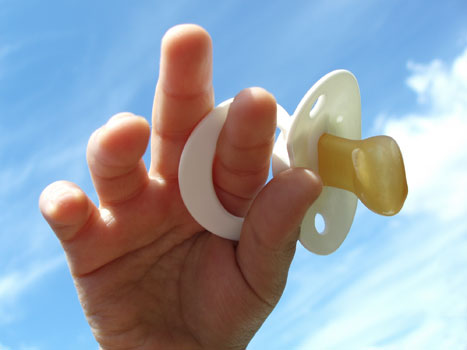 Choose the correct model.
Latex nipples are softer, but they serve less and silicone ones are more resilient, but also more durable. The kid will help choose the right material: some children prefer latex, some – silicone.
The valve must be made of hard plastic and have openings for ventilation on each side of the circle.
Think about the size. They are different.
For the first 6 months, buy a smaller pacifier for newborns. The flap on it should be at least 2.5 cm wide.
Some companies have a size for every 3 months.
Do not hang the pacifier on the ribbon.
Never hang a pacifier around the neck of a child – it is very dangerous. Use special clothespins.
Check dummies often.
Look for damage on latex or silicone: if the pacifier is torn, broken, or even the smallest cracks appear, throw it away immediately.
To reduce the risk of illness, wash the soothers with hot water and soap or in the dishwasher every day — for at least the first six months. If the soother falls on the floor, rinse it with hot water for at least 20 seconds.