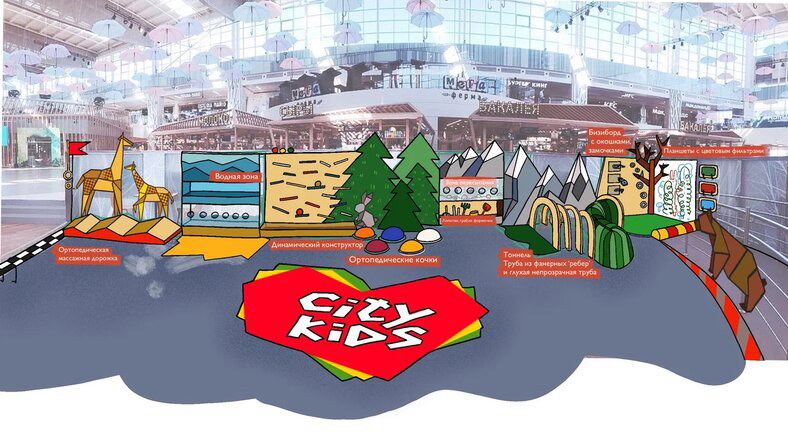 An interesting paradox: for kids up to 3 years old there is a huge amount of goods, and services and active leisure are absent. Baby Quest, based on the sensory method, involves the crumbs and their parents in a chain of developmental, educational and entertaining tasks. Pass their child can alone or in the arms of the mother. The excitement of advancing through Baby Quest involves all the senses, creating and strengthening neural connections in tiny but smart heads. Through the path from the orthopedic points – to the movement, through the oat sandbox with RFID technology – to science, through the thorns of the jungle on the trolley – to the star finish with fun music, soap bubbles and a gift to the brave kid!
At the heart of the Baby Quest is the Baby Sensory method. Repeatedly award-winning early development classes are created for children from birth and their parents. Classes are taught by qualified teachers in a game, developing form. The program of regular diving into the sphere of sounds, smells, movements was developed by the British doctor Lin Day. Having dedicated her research to her whole life, she proved that sensory techniques have a beneficial effect on the development of intelligence in the first years of a child's life.
However, mothers can independently learn about this and many other things from a series of lectures by leading experts "Educating children of the future", which will be held within the framework of the Baby Quest on June 5 and 7 at 12:00.
Information on topics and speakers – https://citykids-family-himki.timepad.ru/event/978585/
In the program of Baby Quest: sweet table, gifts, carnival procession for the whole family with strollers, photographer.
CITYKIDS – Child Development Centers offering classes for children ̆ from a very young age, involving parents ̆. Classes in modern British methods take into account the latest developments of world pediatricians. For each age there is an individual patented technology that helps develop a child's specific skills.