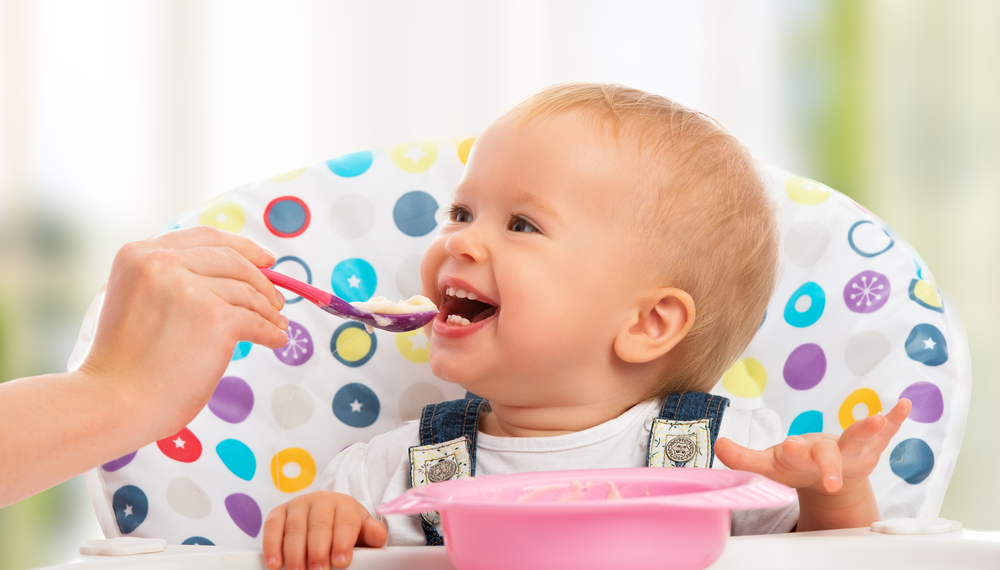 Scientists also believe that children should be given their own food, even if they are still poorly controlled with cutlery, which will definitely reduce the likelihood of overeating. As a result, overweight will not threaten such children.
Their study also showed that children fed would eat much faster than those who ate on their own.
Dr. Amy Brown, from Swansea University, says parents who spoon-fed their children with mashed foods create unhealthy eating habits that lead to childhood obesity.
The study shows that a child's independent eating under the supervision of parents can reduce the risk of his becoming overweight, as he learns to feel and understand when he is full. Allow the child to regulate his appetite, and do not force him to eat more than he needs.
This is really an important step in developing healthy eating habits for life. Babies who are allowed to eat themselves are more able to recognize when they have eaten and are much less likely to become picky eaters in the future.
Dr. Brown and Michelle Lee, from the University's Human and Health Sciences College, compared the weight and food style of children who ate on their own and those fed by their parents. Instead of parents feeding the child, the kids were asked to choose whole foods that they could keep and eat on their own under the guidance of the parents.
The study involved 298 babies aged from 6 to 12 months. Then the weight and feeding behavior of these same children aged 18 to 24 months was studied.
The study showed that babies who ate themselves are much more likely to stop eating themselves when they feel satiated. These results did not depend on other factors, such as mother's weight, baby's weight at birth and the length of breastfeeding.