Readers of the magazine "Happy Parents" got a unique opportunity to get behind the scenes, see firsthand the filming process and chat with the actors. Tonya, 13-year-old daughter of Yuri Grymov, told the guests about the peculiarities of children's casting.
Actor Alexander Semchev (playing the role of Kota Baton) kindly agreed to hold a photo session and told about the most interesting cases in the movie.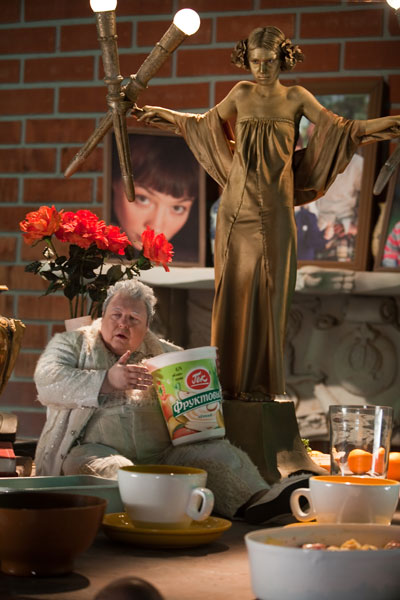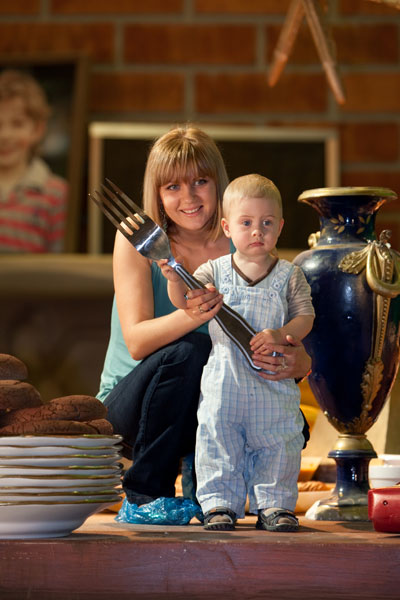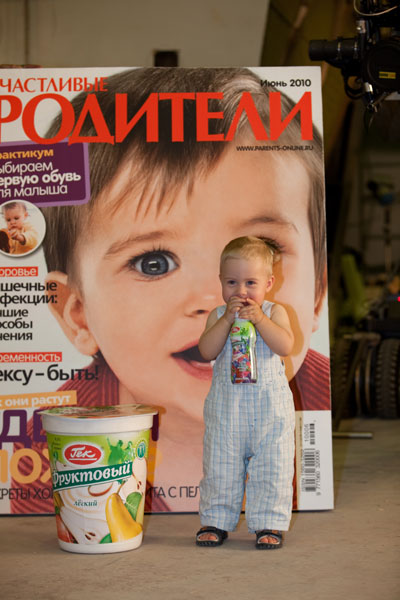 Alexander Semchev: "Actually, this is my first fairy tale. On the first day of filming, I asked for a photo of the animal. (I am essentially a cat, so you know, I have a cat and kittens.) Children are the most difficult, the best viewer. In no case can not deceive children. "
About the plot of the film is not yet known. The main character – the boy Grisha – fell ill. And his biggest wish was for the New Year to come.
One difficulty – in the yard summer. But everyone who loves Grisha: mom and dad, Baton the cat, Kirposha's house-keepers and Schmittel are ready to do anything to make Grisha a holiday.
The film "Year of the White Elephant" tells about their adventures and happy ending.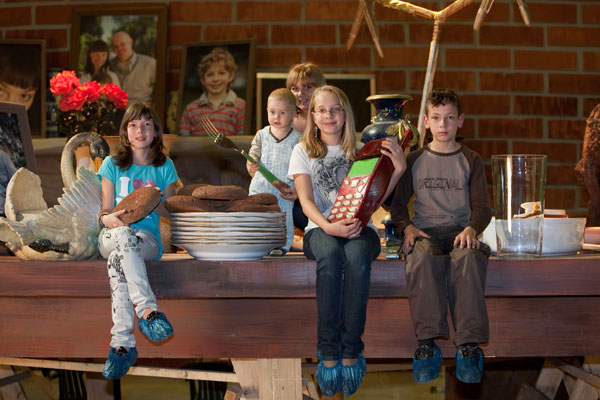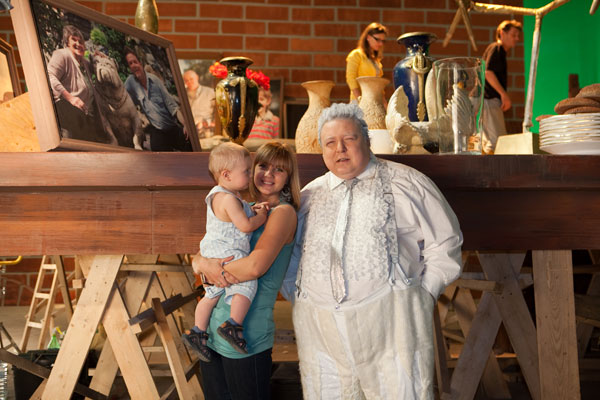 The art director, under whose guidance these wonderful scenery were created, is Pavel Parkhomenko, who worked with Alexey Balabanov for a long time. The Year of the White Elephant is his second collaboration with Yury Grymov. Recall the film "To the touch," directed by Yuri Grymov will be released in September this year.
Yuri Grymov: "I have long wanted to make a children's family film. And here – we remove.
Lots of surprises though. Having five full-length pictures behind you, you already know: there will be "gifts", it's just unknown what kind of things.
Given the complexity of financing, I wanted to take it easier, more modest, but it turned out, as always, the opposite: in my picture there is all the most difficult: children, animals, special effects and five-meter decorations. "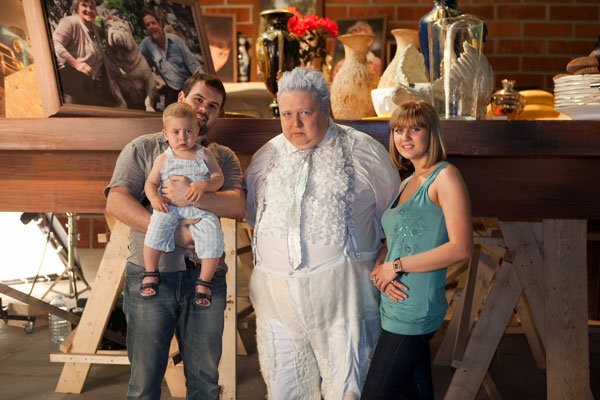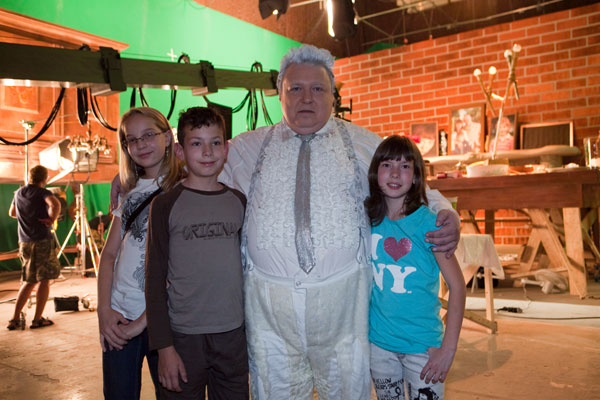 Genre: comedy, family
Director: Yuri Grymov
Cast: Roman Madyanov, Alexander Semchev, Vitaly Khaev, Tatyana Orlova, Vladimir Simonov, Elena Kotikhina, Ruslan Shchedrin, Olga Khokhlova.
In film distribution: from March 2011