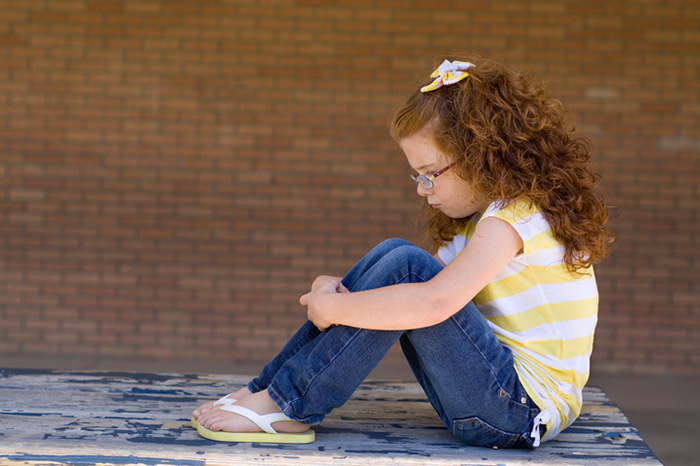 Auto-aggression is a feeling that ranges from discontent to hate, directed at itself and has been viewed since Freud's time. Autoagression can manifest itself in children when they are already able to analyze their behavior.
The obvious pathology of such a feeling both in children and in adults is said by the fact that, by its very nature, aggression directed at itself contradicts human nature. Auto-aggression, the essence of self-destruction, and one of the basic instincts of any normal person dictates him to live.
And not without reason that, in translation from English, auto-aggression means: "turning against oneself". Psychoanalysis explains the occurrence of auto-aggression in a child, as well as in an adult, so that he simply redirects the aggression directed at him by another person to himself.
To understand the causes of auto-aggression in children, it is necessary to figure out why and from whom it most often occurs. Autoagression in children is a kind of defense mechanism, but what kind of protection is this, you ask, if a child is morally or physically harming himself? "He decides to do so on a subconscious level and does so that he is not inflicted more harm," psychoanalysts answer. After all, auto-aggression is redirected aggression on a person, as a rule, close enough to a child and, importantly, a person on whom a baby depends.
Protection is expressed, firstly, in this, and secondly, in that, thus, by redirecting the aggression towards itself, it is easier for the child to cope with the situation emotionally.
Not finding a way out, auto-aggression can be exacerbated, which quite likely can end dramatically. There are children from birth more prone to autoaggression. These are shy kids, unsociable, or prone to excessive pity and recklessly gullible to all, as well as children with a clearly lowered self-esteem.
What do parents do in such cases? Having noticed the symptoms of auto-aggression, you should contact a psychologist or an ordinary physician from the clinic for consultation.
And also to analyze the behavior of all people close to the child and draw conclusions. You can not blame the child for the manifestations of auto-aggression, on the contrary, it is necessary to show him that they love him, no matter what.
Hugs, kisses, words of love, or putting the situation into the game – these are the ways that, in any case, will not cause the slightest bit of harm. The rest will be prompted by a psychologist.