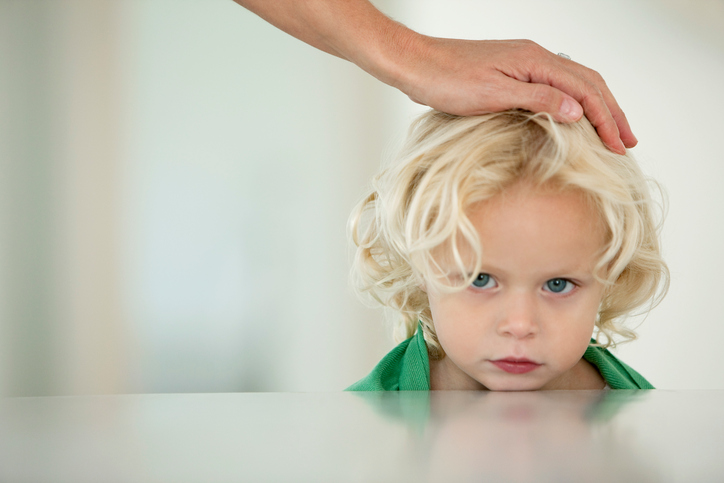 "Recently, my son brought a copy from kindergarten, striking me with the thoroughness of the letter," says Olga, the mother of six-year-old Artyom. – It is strikingly different from the previous clumsy attempts at writing. However, the son said that he coped "very poorly" because he does not look like a teacher's sample.
I would not pay attention if it were not for a similar case in karate classes. The kid burst into tears when he was unable to immediately repeat the new movements of the coach. " Parents are worried about such episodes, they think the child suffers from low self-esteem.
However, for many children at this age it is natural to compare themselves with other people: friends, brothers and sisters, educators, and even their own parents. "It is important for a child to feel that he is doing nothing worse," explains Olga Koretskaya, a child psychologist. – It seems to him that there is only one way to cope with the task – as adults have shown. In addition, it is still difficult for children to realize that a person cannot be equally gifted in all areas.
They try to match peers who succeed in something better, and even adults who set an example. Parents need to help them accept this human difference, which makes the world diverse and interesting. "
Think about how you usually encourage your child. Perhaps you often say: "It's great that your hockey team won" or "You perfectly laced your shoes today". "If we constantly focus on the result that the child has achieved, then he will start to think that success is the only thing you expect from him," says the author of the book "The Big Book of Parenting Solution" Michael Borba. – Try to evaluate the efforts that the child has made, not paying attention to how well he succeeded in the task: "I see that this drawing for my grandmother requires a lot of time and attention.
It must be interesting to draw clouds, because they often look like different animals. " If a child is involved in a competitive game, you should not focus on who won, even if the winnings went to your kid. Say: "Was it really fun to play lotto with friends?" Your words will help the child to feel: the game just for fun is as important as winning or losing.
The very joy of communicating with friends is already a prize.
"Misha confuses the numbers, and before that I immediately drew his attention to this," says Oksana. "However, I noticed that he was so worried about this that he was losing interest in mathematics, although he used to like it very much. I tried not to correct mistakes so often. It was again interesting for the child to move forward and not scary due to the fact that not everything works out well. " "If you constantly point out to your child for shortcomings, then it begins to seem to him that he simply must complete the task in the most ideal way, otherwise the mother or father will be unhappy," says Olga Koretskaya. – It would be better if you allow your child to bring homework done by himself without your participation.
Errors corrected with the teacher will give the kid a feeling that he can handle himself, without the constant intervention of the parents. "
Our desire to evaluate how a child manages compared to his peers is completely natural. We do this from the birth of a baby, trying to understand the state of his health, ability and interests. However, it is important to be sensitive and not to put the child in the example of other children.
Remarks like "But a brother at your age already knew how to ride a two-wheeled bicycle" gives the kid the feeling that he must constantly compete with someone and be the best. Of course, it is important to soberly represent how a child develops.
However, let these conversations remain between you, your caregivers, and your baby's pediatrician.
No winners and losers
Drawing with fingertips, creating figures from the sand, picking up the designer – any games and activities that are not necessary to win will help the child to relax and enjoy the process without controlling the result. Such activities also demonstrate to the child that there are many creative spheres: drawing, modeling, playing puppet theater, where there is no one correct solution and you can not be afraid to improvise and try different options for translating your ideas.