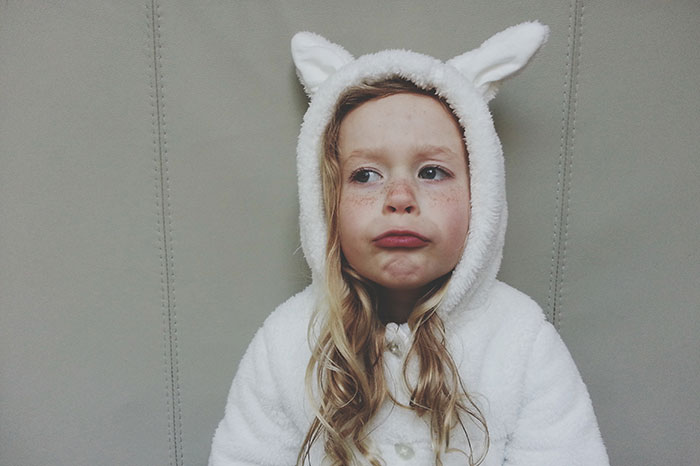 Of course, children need matinees, because without holidays there is no childhood! To create the ideal conditions for the development of a child as a person, an adjusted schedule of a combination of everyday life, daily activities of children and bright bursts of events and holidays is necessary.
Holidays teach kids joint creative activities, find the middle between duty and pleasure, give important lessons of communication and life in a team. Holidays spiritually enrich the child, help restore old and good traditions, unite, expand knowledge about the world around us.
Now matinees are as diverse and interesting as ever. Educators have moved away from the template scenarios and programs.
Now children can take part not only in traditional holidays like New Year or March 8, but also go on a carpet-plane on a fabulous journey, get acquainted with Russian folklore on themed matinees or show themselves in competitions on Flower Day.
But many of the goals that adults set do not meet the needs of the little ones themselves, who in most cases are only interested in gifts and prizes.
From the point of view of methodologists, participation in competitions should be active, because they expect the children to show their parents what they were taught. Parents hope that their child will act as a real artist, and they will certainly show footage of his triumph taken on camera to all relatives and friends.
It is desirable that everyone be satisfied with their roles, victories in contests and quizzes. It is necessary that the children behave themselves well, clearly follow the scenario, it is necessary that everyone should come to the matinee and play their roles from beginning to end.
If even one participant of the holiday decides to sit out at home, his words will need to be read to the teacher, and this violates the integrity of the holiday.
The interests of children overlap with the interests of adults, and there may be typical problems.
. the baby suddenly says when you are dressed in a car with elegant clothes on a hanger. To any persuasion and promise the child shakes his head negatively.
If you occasionally find yourself in such a situation, first of all arm yourself with the thought that it is impossible to impose too high demands on the baby and persistently awaken his activity. If the child has unsuccessfully performed at the matinee, encourage him, in any case, do not reproach for the forgotten poem. Having suffered one failure after another, the baby begins to realize that he will never be able to accomplish everything that mom and dad expect from him.
And as a result – the emergence of anxiety and negative attitudes towards ceremonial events. Do not compare the child with other children, pay attention to his personal progress and praise for them. Always find the positives and try to emphasize them.
If the kid didn't answer the quiz questions correctly, praise him for a good song or dance, for good behavior, finally. Do not make comments during the matinee, do not straighten his clothes and do not threaten with a finger if he did something wrong.
The displeased face of the mother can discourage any desire to attend children's holidays.
Do not inflate an elephant from a fly, but an Olympic demonstration performance from a children's matinee. No need to attach special importance to this event.
It is better to talk with your child about pleasant moments – gifts, elegant clothes, room decoration. Treat the holiday as a holiday – a fun and interesting pastime. Say that you want to visit the matinee, because you really like holidays.
After all, you took time off from work in order not to listen to how your child reads a poem or sings a song, right?
Do not invite relatives to the first matinee of the baby – it is better after them show the video. Now is not the time to make an actor out of a child.
Do not worry and do not fuss – your mood and emotions will immediately pass to the baby, and you will hear the phrase: "I will not go to the matinee!" It happens that the children even begin to get sick right before the holiday – and this is not a simulation. An anxious baby can really get a stomachache, start a cough, or have a fever.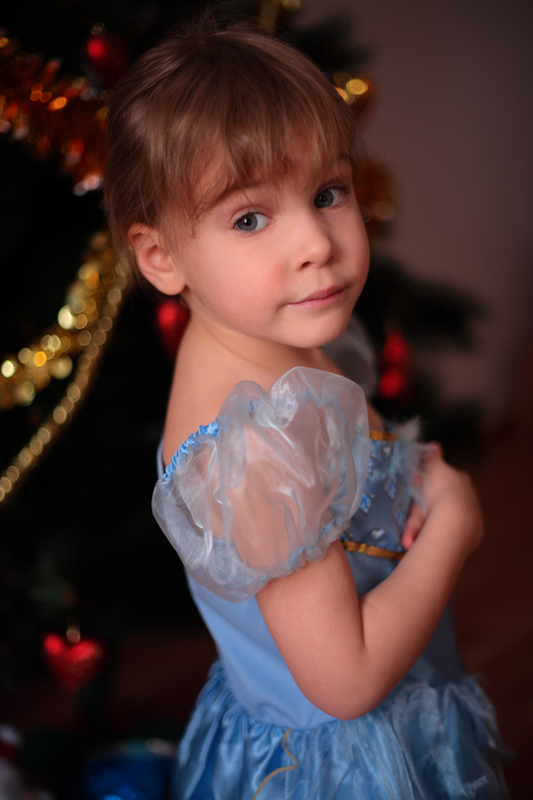 The child demands that the main role be given to him, stamping his feet, screaming.
Often, such "artistic" children tend to seek attention at all costs, always be in the center of events. It's nice when a child is not shy of the audience, willingly dancing, singing, reading poetry.
Such an "artist" grows in a situation of adoration; adults indulge in any of his whims. Children of a demonstrative type are very bright, artistic and talented. However, if a child does not manage to conquer the public, he may begin to act up, shout, seek public attention in other ways.
Children who want to be the best, often talented, help them to realize their potential in any circle.
Of course, to go on about the child is wrong. No need to run to the tutor and require the redistribution of roles.
Try not to hurt your pride, to pay attention to your baby's feelings and interests of others. Teach your child to care, empathize, help, understand.
Show that there are other children, that they also deserve admiration.
At first it will be unpleasant for a child who is used to being in the center of attention. However, to teach a child to notice and other people's achievements is necessary. If, in response to a ban, your baby often suffers a tantrum, try switching his attention, doing something unexpected, distracting him, or just leaving him alone in the room, calm down.
You can not give in to a child – he will quickly understand that hysteria is a good way to get things done. Be consistent and firm.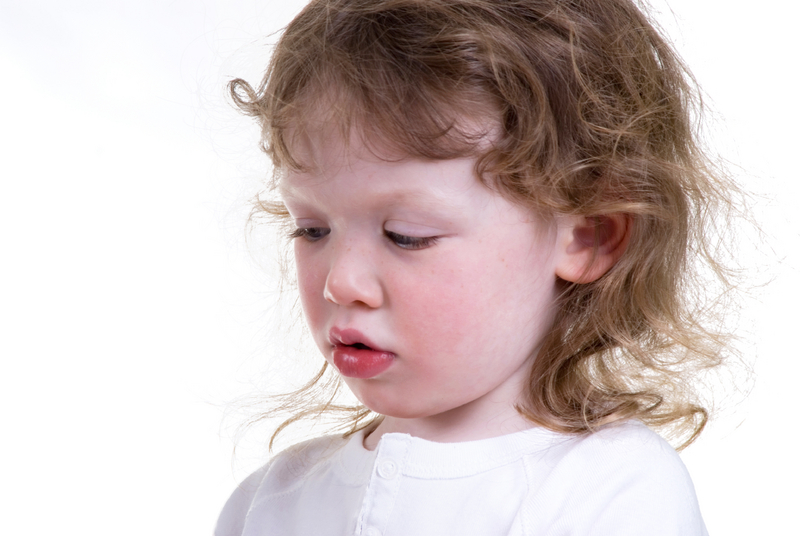 The kid burst into tears at the New Year's performance. Promises of quick gifts will not lure him back to the hall.
The imagination is very active in young children. At the sight of Baba Yaga or Koshchei the Immortal, the baby is frightened, even if he knows that the teacher plays the role of the villain.
Often, with the appearance of good characters, clowns in the hall there is a loud children's cry.
One mother always said to her son: "Wear mittens, and the frost will freeze your hands and you will be left without them." It is possible and does not speak about how the crumb behaved when he personally saw the living Santa Claus in kindergarten. Such cases are not uncommon: Baba Yaga should have dragged the baby, unless he finished eating the porridge.
But he did not finish her! It is important not to frighten the child themselves and not to fear for the baby's fear, to dare to take him to costume holidays, performances, masquerades.
Ask the hero of the play to take off the mask especially for your child and show that there is nothing scary under it.
Show your baby the secret of reincarnation – put the mask on yourself or have the child try it on.
Tell your child about what is happening in the play. If you notice that he is scared, put him on his knees, but do not focus attention on the object that caused the fear.
You should take seriously all the feelings your child has. Making fun of fears is simply unacceptable: your baby will close and remain alone with his problem.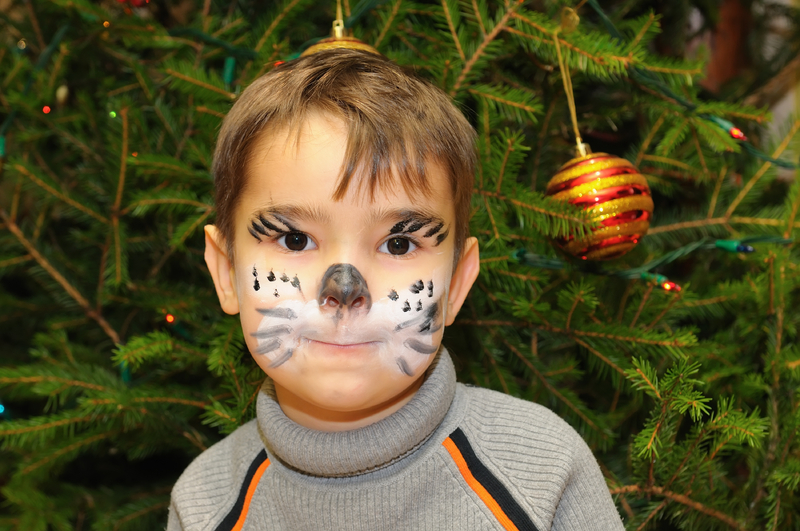 It is difficult for young children to learn a poem themselves. In addition, they often do not want to spend their precious time on such trifles.
Of course, parents need help here. Children quickly memorize rhymed lines, and not much time is needed. Let the child repeat the poem after you.
But you need to speak one line at a time: say more right away – the kid will get confused and refuse to learn, subconsciously protect his brain from overload. Explain to the child the meaning of all the words and phrases he does not understand.
After repeating the first line without hesitation, memorize the second, then combine the two together.
If the child opposes, repeat the poem yourself – first entirely, then one line at a time. Play with the crumbs in toys – arrange a competition among the soft little animals for the best reading of the poem (you know what).
The memory of the preschooler is involuntary: the child remembers only what is interesting, bright and saturated with emotions. Try to turn learning into a game.
By repeating the lines, you can show the action with your hands or throw the ball. Draw what the poem says.
And most importantly – do not learn everything in one day! For a week, the lines will firmly settle down in the baby's head, and he will perform brilliantly at the matinee (if he wants, of course).
It may be that, in demonstrating its protest, the child will not say a word or rewrite the verse. Only in this way can a baby convey to you his dislike for public speaking.
After all, if he refuses to teach a poem and says he does not want to speak, it does not work.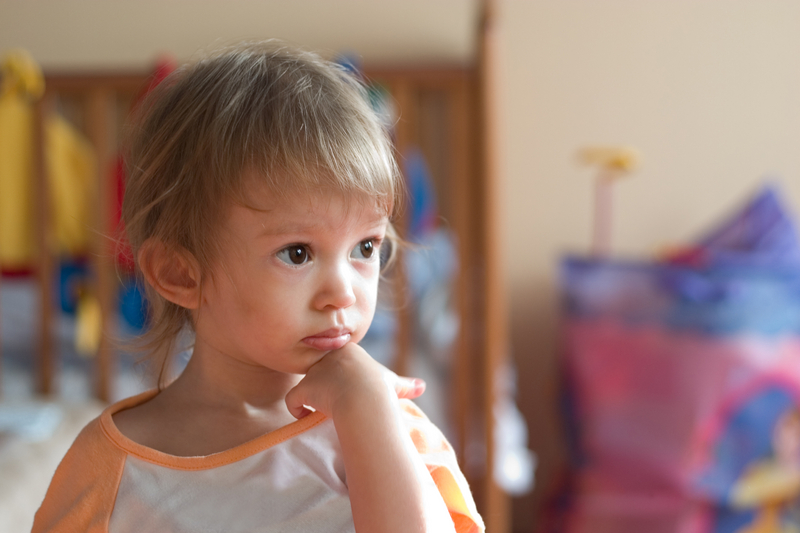 The child does not want to put on an expensive suit, bought specially for the holiday.
Most preschoolers are very conservative in clothing. They like to walk in the usual things, and they meet new clothes with distrust. Do not insist.
The kid may believe that too elegant dress will make other children laugh, because usually they come to the group in simple clothes. When his fears are not justified, the world can quickly turn over from head to foot, and the baby will request its new clothes.
Try to take a new outfit with you. Perhaps when the child sees what his friends are wearing, he will want to match the dress code.
It happens the other way around: girls want to surprise everyone with their outfit and look better than others. These little flirts are of the same demonstrative type, and the problem is solved in a similar way. Young children are often not ready for full reincarnation and cannot play the role of a bear or musketeer.
In this case, get by with simple accessories, and put on the carnival costume until better times.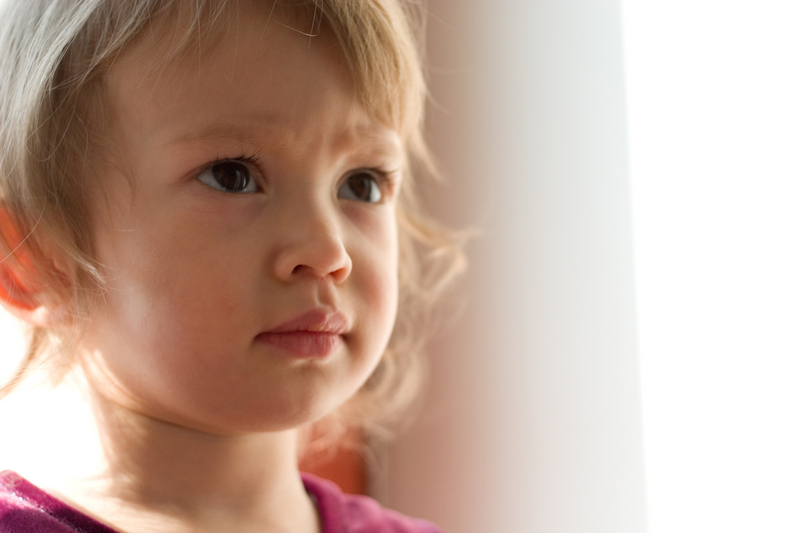 The kid was not among the lucky ones who received the prize for winning the competition. He cries and worries a lot.
If the child does not have four, take your time with radical methods. At this age, all children do not know how to lose and are painful to this. During the matinee should pay attention to the child that in another competition or quiz, he won, find his strengths and praise.
As a rule, caregivers know this feature of children and try to ensure that all the kids receive prizes.
At home it's better to play with the whole family, then, for example, the mother will win, and the kid and dad will lose together. All is not so insulting.
When playing board games, try not to give in so that it is obvious. While losing, show disappointment, but not tragedy!
Seeing your adequate response, the baby will learn to treat the lesions correctly.