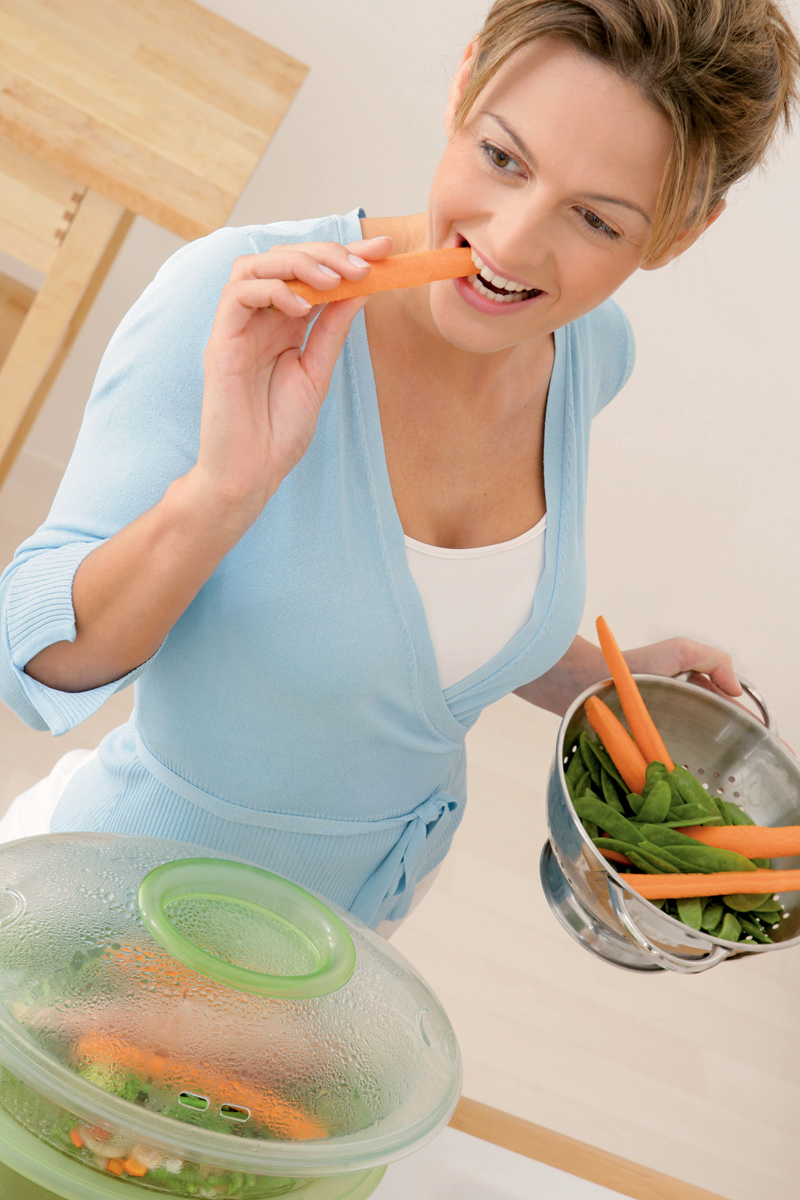 Many people know that steamed food is considered the most useful. Why?
First, this method of processing products is considered the most delicate, because it allows you to save the maximum amount of vitamins and other beneficial substances. And secondly, steam practically does not change the appearance of products, which is of great importance if you are cooking for a child: over time, it is becoming more and more difficult to persuade a small child to eat another spoonful of mashed potatoes. In addition, the baby got teeth that should "work".
Another important advantage: cooking in a double boiler, you do not need to fear that something will burn or run away while you are engaged in the child. In addition, in a miracle device, you can defrost food, heat up a ready-made dish and sterilize bottles and nipples.
Steamer consists of several parts.
Base. It hides the most important part of the device – the steam generator. The cooking time and the number of products that can be cooked at the same time depend on its power (from 600 to 2000 W).
If you plan to use a double boiler often, look at the models more powerful.
Bowl for groceries. Thanks to the perforated bottom, the steam easily penetrates to the products and evenly acts on them.
Depending on the model of bowls, there may be 2 or 3 (less often more), and for cereal side dishes you will need a special container – a bowl for rice.
Pallet. During cooking, it is in it that condensate is collected.
So that excess liquid does not accidentally end up on the table, the pan must be large enough.
Hole topping water. If it is, during cooking you do not have to remove all baskets to add water.
A special indicator will remind you when it comes time to do it.
ATTENTION! Remember that models with a mechanical control panel (with a round knob-switch) are much easier to operate than their sensory counterparts.