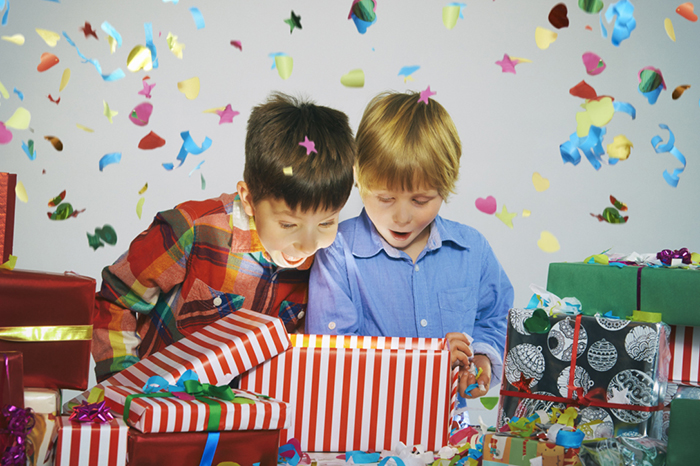 At this age, kids are still not quite aware of what the New Year is, but the feeling of celebration and the corresponding mood is easily created thanks to the contemplation of the colored lights of the New Year garland, listening to cheerful children's songs about winter, the smell of pine needles and, of course, gifts under the tree.
Gifts up to 500 rubles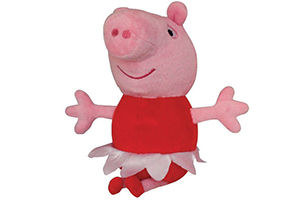 Peppa Ballerina Pig, Children's World – about 349 rubles
If you are already familiar with the charming pig Peppa, then Peppa ballerina will definitely become the best friend for your baby! With a soft toy, you can walk, play and even sleep.
All the small parts on the toy are embroidered and do not pose a danger even for a small child.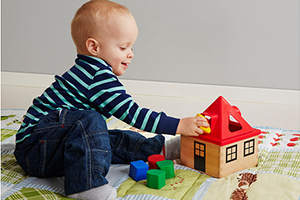 Puzzle sorter, IKEA – about 399 rubles
The quality and safety of the Swedish brand inspire confidence, and the price is pleasing to the eye. The toy will be useful to those who study colors and shapes, and also wants to develop logic, coordination of movements and motor skills of hands.
Gifts up to 1000 rubles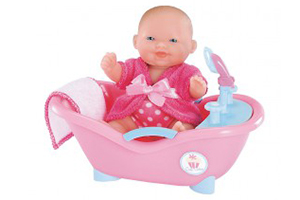 Baby in the bath, ELC – about 945 rubles
Just at this age, girls usually begin to wake up love for all sorts of babies. In the ELC online store there are small dolls in the assortment: they are in the bath, in the crib, with the bottle, in the stroller and even in the toy car.
And all at the same price – 945 rubles.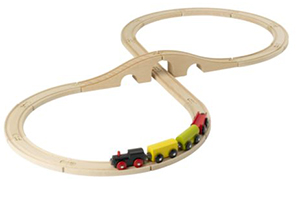 Railway, IKEA – about 599 rubles
Railway is a universal gift for any boy. Just imagine: you can design ways, run on them locomotives with cars, make "that-that" and even "chukh-chukh"! The total length of the rails in the set – as much as 300 centimeters, the toy is made of solid beech.
There is one "but" – contains small details, so we play under supervision!
Gifts up to 1500 rubles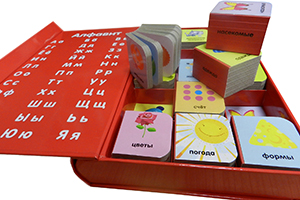 My first words. A set of books, Clever media – about 1477 rubles
Even at such a young age a good book can be a great gift, but what can we say about a set of 30 good books! At Clever media among the best-selling publishers, look for the My First Words series. Red cover – in Russian, blue – in English.
Individually, the sets cost 755 rubles, and together they will cost you 1477 rubles and will be an excellent New Year's gift.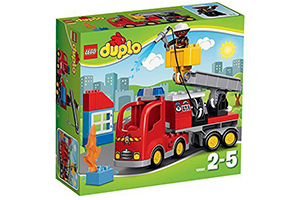 Lego Duplo Fire Truck, Lego – about 1499 rubles
The most desirable toy for boys of all ages is Lego. Kids will love the sets from the Duplo series, namely the Lego Duplo Firefighter truck.
The constructor is completely safe: the parts are rather large, you can't stick them in unnoticed in the mouth, but the benefits of playing with Lego are more than enough: this is fine motor skills, fantasy and just a lot of fun.
The younger preschooler is an extremely intelligent creature, so most likely you already know what he asked Santa in a secret letter (or maybe you even helped him write this letter). If the child has not yet decided, then here are some suitable ideas.
Gifts up to 500 rubles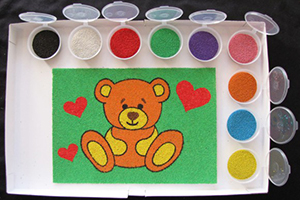 Set for children's creativity "Sand Fantasy" – about 400 rubles
Unusually useful gift for lovers of creativity! The set includes a picture with a stencil and colored sand in 9 small jars.
Playing with sand contributes to the development of fine motor skills, attention, accuracy and perseverance, and it is this form of creativity that helps to improve the emotional state of the child and improve his artistic skills. In addition, the work can be framed and hanged on the wall, using children's creativity as a positive and bright element of interior design.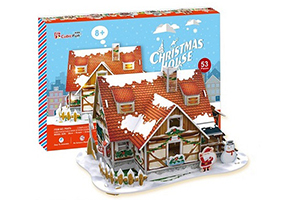 Cubic Fun Christmas 3D puzzle – about 499 rubles
Fans of building and constructing will be delighted with the house-shaped 3D puzzle. And when they find out that he is also illuminated, most likely, they will jump from joy to the ceiling itself.
You will not need any glue or scissors, all parts are made of cardboard and are connected to each other with the help of special tools. Be warned: assembling a model can really captivate the whole family, so remember that Santa Claus did bring the gift to the child, not to the parents.
Gifts up to 1000 rubles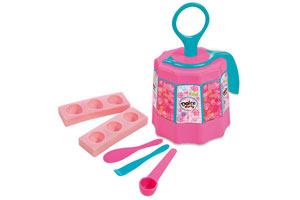 Game set Giochi Preziosi "Cooking sweets", Ebay – about 537 rubles
What girl does not want to manage in the kitchen? However, at this age moms do not trust their daughters yet. What to do?
Get your own cooking utensils. Future pastry chefs will enjoy the candy cooking set, which has convenient molds and all the necessary tools for making dessert.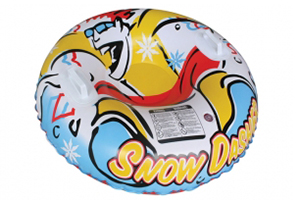 Inflatable sledge cheesecake, Detmarket – about 690 rubles
Cheesecake – the perfect gift for those who love outdoor activities in the winter. Convenient design provides handles for which the baby will keep on descending from the mountain, and the bright colors in themselves create a positive attitude. Inflatable sledges weigh very little, which means that the child will be able to handle them independently, and another plus is that you can blow off the cheesecake for the summer!
And then it will take the absolute minimum space in the closet.
Gifts up to 1500 rubles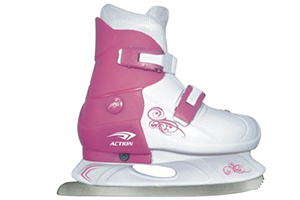 Action skates – about 1410 rubles
Going to the rink is one of the favorite winter activities for the whole family. For the future figure skater, it's time to get your own skates, and they must be pink! For the first time you can do with plastic skates, they are cheaper and for family trips to the rink is quite suitable.
And if you decide to seriously engage in sports, look at the leather – they are recommended by experts.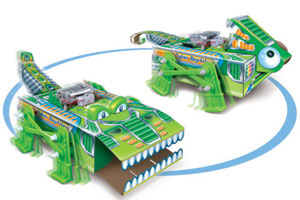 Amazing Cyber ​​Reptile Game Set, Ebay – about 746 rubles
This designer will allow the child to learn the basics of electronics and mechanics. Without glue and scissors, the son will be able to create a volumetric crocodile model himself.
And then with the help of the electronic components included in the kit, the child will force the model to move. Tired of a reptile?
Using other packaging elements and your own imagination, you can make another animal.
When your child is already a teenager – for the New Year he asks for quite adult and lucid gifts. But even in this case there is a chance to surprise and delight this big little man.
Gifts up to 500 rubles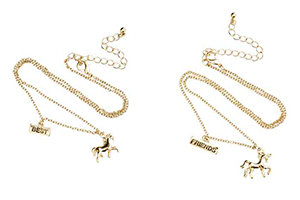 Friendship Necklace, HM – about 399 rubles
By this age, your daughter, most likely, has already acquired these girlfriends, and it is imperative for them to forever hold friendship ties with the same friendship choker. There is nothing in the set – two necklaces on a thin metal chain and a metal pendant, but the wow effect from the first joint jewelry is guaranteed for both of them!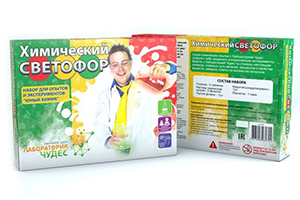 Set for experiments "Young chemist. Chemical Traffic Light "- about 404 rubles
The research person will be glad to have such a gift, because with the help of the set "Young Chemist" you can make real experiments! Interest in science such games only warmed up, and you can not worry about safety: the elements in the set are quite harmless.
But remembering the school chemistry course, even you can show your child something that will open his mouth.
Gifts up to 1000 rubles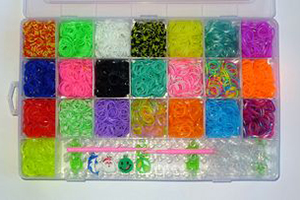 A set of rubber bands for weaving Loom bands – about 890 rubles
To replace the floss threads from our childhood came these bright rezinochki, of which the girls, needlewomen weave incredible beauty bracelets. Catch the moment: Loom Bands just before the New Year is a very good discount!
A set of 5200 rubber bands, a machine for weaving, a convenient storage box, two plastic hooks for weaving, zippers and even charm until December 31 can be purchased with a 50% discount.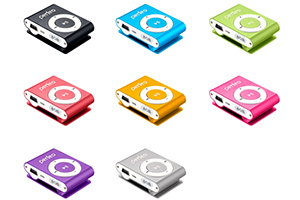 Audio player with built-in memory 4 GB, Perfeo – about 650 rubles
4 gigabytes of music is about 3000 hours of playing your favorite tracks for your child music lover. Further explanations about the value of the gift seem to be superfluous.
The player has a minimalist design, an elementary interface and a lot of colors. A combination of price and quality just admire.
Gifts up to 1500 rubles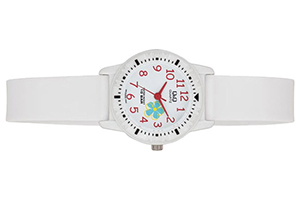 QQ watches – about 1147 rubles
Determining time is a useful and necessary skill, without which an adult can not do, and elegant wrist watches are also a fashion accessory, the very stylish accent that will complete the image created by a teenager. Choose a color model with bright and large numbers, the success of such a gift is guaranteed.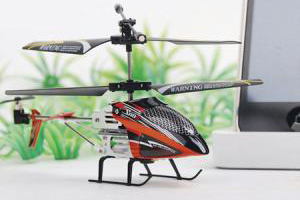 Helicopter with Syma Gyro gyro – about 1180 rubles
Personally, I don't know a single boy in the world who has never dreamed of getting a helicopter with a radio gyroscope as a gift at least once in my life. Do you want to please not only a son, but also a father? Here it is, your perfect gift!
And take care of the chandelier.