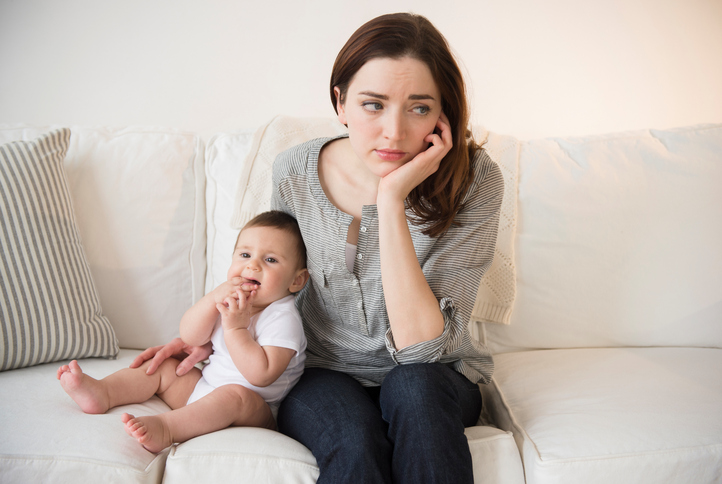 This is a common situation. Your ex-husband hurt you very much, betrayed you, hurt you.
He left you with his daughter and does not care about you. Of course, you have a lot of rage left for him, but he is not there, and therefore this rage cannot go to him, but to your daughter.
She, of course, behaves like all children of her age, all children, at 9 months old, protest against force-feeding, and therefore throw plates over. You probably feel terrible fatigue and powerlessness, besides a very strong blame for shouting at her.
This whole set of conflicting feelings makes you angry. I believe that you are also afraid of not coping, because raising a daughter alone is very difficult.
And when your daughter shows you that you cannot cope (you cannot force her to eat), then she also confronts you with this fear. And for that, you're angry with her too.
Try to dissolve your feelings, separate them from each other. Now you seem to allow yourself to feel only anger and guilt.
And the fact that you are afraid, anxious, tired, love your daughter as if crossed out by anger, and then you yourself only seem to be an evil and guilty mother. Besides, it seems to you that you are angry at her only because she looks like her father, but many parents are angry with children when they shake their rights.
If you recognize other feelings: I'm afraid not to cope, I'm worried about how I'll be raising her alone, I love her and I'm worried that she will starve, it's hard for me, I get tired when I don't obey me, then you will a little easier, because you will begin to see everything not only through the prism of your guilt and unhappiness, but you will also consider yourself just a mom who is trying to raise her daughter. And one is difficult to do, anyone would get tired and anxious.
Perhaps you will also think about who else you could help with it, so that you are not so tired.