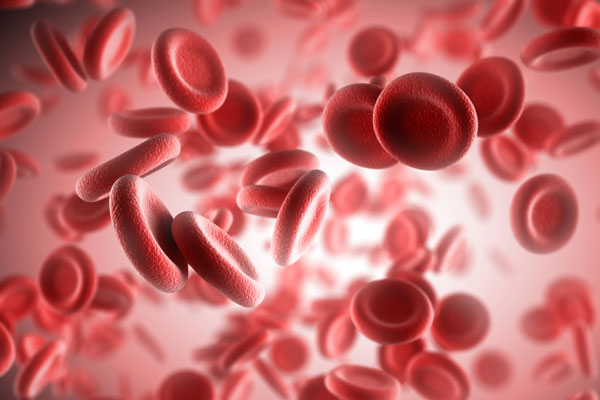 Anemia is a condition of the body in which hemoglobin levels are lowered in the blood. Several substances are involved in the synthesis of this protein, including iron. Anemia may be due to a lack of any of the components of hemoglobin.
Babies often lack iron, so they usually experience iron deficiency anemia, sometimes in the womb. This is how it turns out if, before conception, the mother herself suffered from anemia, or if she ate improperly during pregnancy.
The risk group also includes twins, premature babies, children suffering from rickets or chronic infections, and healthy babies who grow quickly.
Pale mucous membranes and skin, frequent stomatitis and catarrhal diseases, increased fatigue, absence or loss of appetite allow to suspect anemia. The diagnosis is made by blood analysis.
Babies in the first months of life have a normal hemoglobin content of 110 to 130 g per liter of blood. If the result is unsatisfactory, the child will be given an iron supplement in the form of drops or syrup.
The doctor may recommend a mixture enriched with iron to the children of artificial causes.
If the mother is breastfeeding the baby, it is also desirable for her to take an analysis for hemoglobin, and if necessary, start taking similar medicines. Of food products for nursing women should focus primarily on meat: it contains most of all natural iron.
Meat dishes should be combined with fresh vegetables, berry sauces and freshly squeezed fruit juices. They contain vitamins that help absorb the maximum iron.
Dairy products, tea, coffee, cocoa, eggs, whole grain cereals and cereals along with meat should not be consumed. These products prevent the absorption of mineral.
Even in healthy children, iron reserves are depleted by 5-6 months. This is important to remember when thinking about the baby's menu.
To prevent a shortage of iron, the crumb must every day get it from food in the right quantities. In this case, the mineral must be well absorbed in the intestine.
The first condition is easy to meet, if you enter feed in the traditional way and follow the recommendations of the pediatrician.
The second requirement is also easy to fulfill, if you do not give your baby meat with those products that prevent the absorption of iron. For the same reasons, it is necessary to maintain at least a 20-minute interval between the intake of meat dishes and breast milk (or artificial formula).