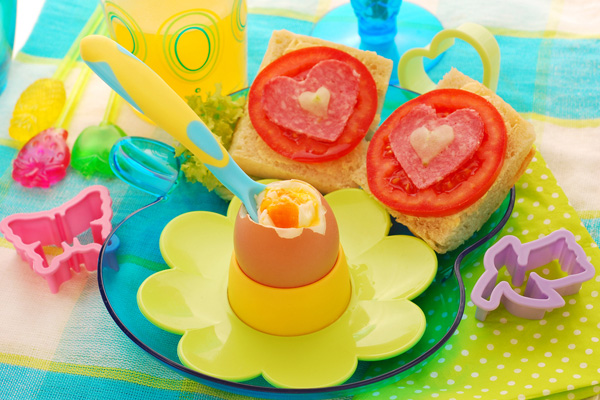 Egg yolk appears first in the child's diet as one of the main sources of lecithin – a substance necessary for normal functioning of the nervous system, blood formation processes, fat metabolism and assimilation of fat-soluble vitamins (including D, E and A, which are contained in the yolk). But the egg white kids will try later, after 1 year, because it often causes allergies. HOW TO CHOOSE?
Babies are given only quail and chicken eggs. Waterfowl eggs – ducks, geese – may be unsafe, because all these birds are more likely to be carriers of intestinal infections, such as salmonellosis.
There is no big difference in the composition of quail and chicken eggs, the same can be said about their ability to cause allergies. The advantage of a quail egg is its size: a small egg does not need to be divided and it is more convenient to cook.
Add to this the fact that quails do not get sick with some intestinal infections, for example, the same salmonellosis.
Kids only dietary eggs fit. Their shelf life is not more than 7 days, and such a product will be most useful.
Before you start cooking, eggs should be washed in running water with soap. Start with a small piece of well-cooked yolk, chicken or quail: about 1/10 in the first case and 1/5 in the second.
For a week, the portion can be increased to 1/4 chicken or 1/2 quail.
Beginning with 7 months, the child is already entitled to 1/2 of the egg yolk or quail egg entirely. The yolk is mixed with other foods (usually with vegetable puree), but you can give it separately, mash it with a spoon. Children over one year old already have half a whole chicken egg (that is, with protein and yolk), cooked or turned into a steam omelette.
But only under the condition that the baby does not have food allergies, and no more than 2–3 times a week.