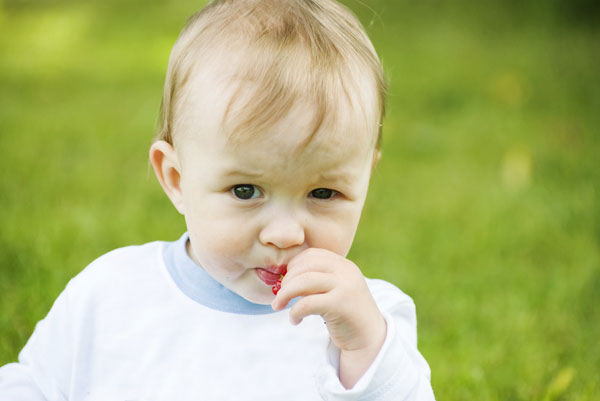 Berries contain more microelements and vitamins (C, P, folic acid, carotene) than in fruits. This means that the baby's organism (its nervous, cardiovascular and other systems and organs) will receive more of the substances necessary for development.
Fruit acids from the composition of berries stimulate appetite and help the digestive system.
Berries are rich in plant fiber, while it is more fruity and less likely to cause trouble with the stomach. And finally, they open to the child a new world of tastes and aromas, refresh the perception of already familiar products.
Berries must be clean, whole and dry. Beware of sour or "wine" smell – a sign of the beginning of fermentation.
Your attention will help your child avoid poisoning. When buying berries, you must be sure that they are collected in a safe place and do not contain harmful impurities.
Start tasting better with the garden, and not with wild berries. If a child is allergic, before giving him a new treat, consult with a pediatrician or allergist. Less often, the painful reactions occur on white and red currants, gooseberries, cranberries and lingonberries.
With them, it is worth starting.
Introduce the baby with berries should be the same as with fruit. Start with a single species, gradually increasing the serving size to the volume of one feeding. Add berry puree to puree from fruits with which the child is already familiar, in cottage cheese, porridge, kefir.
When the baby is 1 year old, treat him to jelly or fruit compote.
Children under 3 years old should not give whole berries, until then there is a danger that a child can choke on them. Therefore, for the smallest, cook mashed potatoes, and soft berries can be cut into small pieces or knead with a fork.