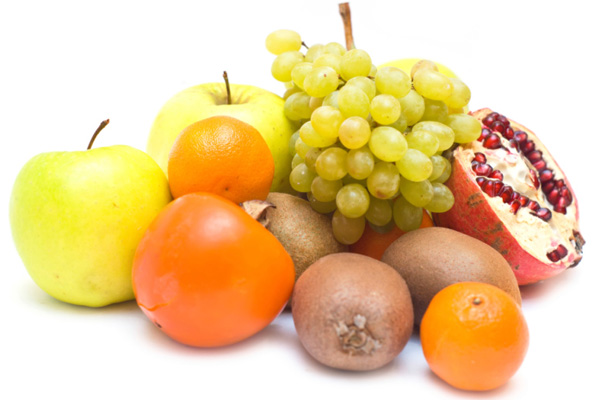 By its properties, it is inferior to other fruits, so it is not considered a necessary element of nutrition for children. Its juicy fruits are quite high in calories, because they contain a lot of glucose and fructose.
You can offer them to children over 3 years old. When treating babies with persimmon, be careful, it can cause them an allergic or false allergic reaction.
As in the case of persimmon, there is no special need to give feijoa to babies. This is a subtropical fruit, it contains quite a lot of iodine and dietary fiber, which are necessary for normal functioning of the digestive system.
But feijoa fruits deteriorate quickly, so many housewives prefer to make them jam, in which almost no useful substances remain. Feijoa can be given to a baby not earlier than he turns 3 years old.
Its fruits are rich in folic and citric acids, besides they contain a lot of tannins – compounds that have the property to inhibit certain processes in the intestine. For this reason, and because of the sour and astringent taste of the kids, grenades are given very rarely, mainly in the form of juice, and not earlier than 3 years. In addition, they can cause allergies in children.
Until recently, it was believed that pomegranates are very useful for babies, especially if you need to maintain hemoglobin levels in the blood. Now experts advise to cope with such problems with the help of drugs.
However, if you want to acquaint your child with the taste of pomegranate, offer him baby pomegranate juice.
The World Health Organization, and after it, Russian pediatricians and nutritionists advise parents to feed babies under 1 year old only with local fruits and vegetables. Place of birth determines the characteristics of the microflora and the enzyme composition of the intestines of children, and their body will be easier to cope with the usual food, while unusual foods can cause unexpected reactions.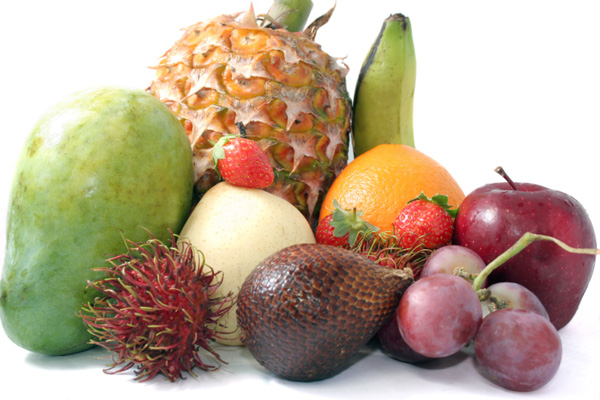 Exotic fruits seem not only tastier, but also healthier than apples, pears or plums bored during the summer, but the nutrients in them are no more and no less than in typical for the middle band of sweet cultures. In addition, for the baby, not all overseas fruits are safe.
Tropical fruits can be misleading as the digestive and immune system, because they have never met before. The risk that the tasting of passion fruit or guava will end with an allergy or intestinal disorder is very high.
However, familiarity with the "familiar" exotic like oranges and bananas can lead to the same trouble. Any new product should be introduced into the children's menu with great care, and in the case of overseas dishes, it is better to triple the guard.
The champion in provitamin A content (beta carotene) along with melon and apricot. This element is responsible for night vision, improves the condition of the mucous membranes and skin, increases the body's resistance to infections. Vitamin C in the mango as much as in citrus.
There is iron in it.
Rich in vitamins of group B, especially vitamin B3, which is very useful for the skin, but because of the large stone with this fruit should be more closely.
A good source of vitamin C and provitamin A. It also has a special enzyme that stimulates the absorption of fats and proteins from meat and fish. It is this property of pineapple that nutritionists use to create weight loss products.
Contains the vitamins of group B, necessary for assimilation of nutritious and mineral substances (phosphorus, magnesium). Its flesh is easily digested and to some extent acts on the intestine soothingly, therefore this fruit can be given even to six-month-old children, but only on condition that the child does not have allergies to it.
Rich in vitamin C and magnesium. Its only minus is small bones that can irritate the sensitive walls of the young intestine.
Allergy in a baby can cause any fruit, regardless of the country of its growth, but tropical fruits require special attention.
Today, nutritionists do not advise giving even younger bananas, tangerines and kiwis to children younger than 6–8 months. As for the more extravagant fruits, it is better to wait with them for about a year. In addition, the baby should be introduced to them gradually and in small portions.
Do not forget that allergies can appear both in response to a new product, and to an excessive amount of it.