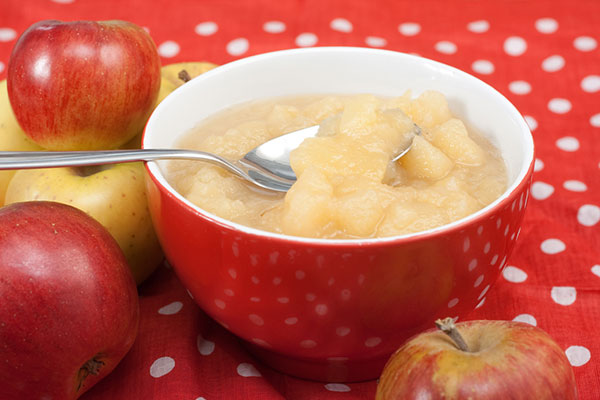 Summer apple varieties perfectly strengthen the immune system, because 100 g contains about 40 mg of vitamin C (in winter – only 16 mg). In addition, the fruit is rich in pectin substances that help maintain a constant level of sugar in the blood.
They also play the role of soft and effective sorbents, namely, toxins are excreted from the body. Apples contain large amounts of organic acids, which have a positive effect on digestion.
And the peel is a valuable source of quercetin – a powerful antioxidant.
If an apple lies on the counter for too long, it becomes faded and soft, so it is important to choose fruits that are dense to the touch and bright in color, without brown dents on the peel. Fruit coated with wax should not be bought: it is not so easy to clean them at home.
Preference should be given to apples that were grown in central Russia: the body always tolerates the usual products better.
Many experts recommend starting fruit foods with green apples: they contain a minimal amount of allergens compared to fruits that have a red skin. From 3 months you can give crumbs try ½ tsp. apple juice (most nutritionists advise to choose special children's juices of industrial production). Canned mashed potatoes are allowed to enter from 3.5 months.
The first stage means a strongly crushed fruit intended for children under 6 months old, the second is a grated apple for babies 6–9 months old, and the third is a coarsely divided fruit for eaters aged 9–12 months.
As an alternative to canned mashed potatoes from 3.5 months, crumbs can be served with a baked apple crushed in a blender, especially if it suffers from colic and flatulence. It should start with ½ tsp., And by 4 months gradually bring the volume of portions to 30-40 g.
It is better to give juices between meals, but mashed potatoes should be part of the dinner: first, the baby is served a new delicacy, and then a breast or a mixture.