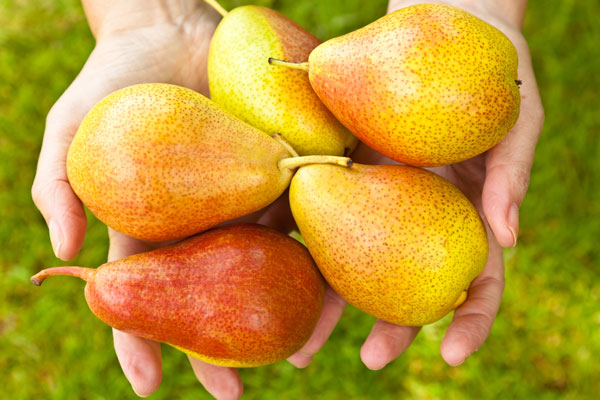 The iron content of pear takes one of the leading places. There are in it other "blood-forming" substances – cobalt and nickel. Pears are not too rich in vitamins, the only exception is vitamin C. But there are a lot of bioflavonoids in them.
These compounds perform many important tasks in the body, in particular, they make the vessels more elastic, improve the functioning of the heart and adrenal glands. By the number of Arbutin – an important antioxidant – pear almost no equal.
It protects the body from germs and strengthens its defenses. The skin of the fruit contains tannins – tannins. They purify the blood, fight against germs and inflammation, so the infusion or decoction of dried pears has long been used in stomach disorders and diarrhea.
Like tannins, dietary fiber pectin is involved in cleaning the body. It binds and removes toxic metals and dangerous bacteria. And pectin reduces cholesterol and blood sugar.
Essential oils impart a unique flavor to pears, and it owes its honey flavor to fructose, the most useful type of sugar.
Pears can be bought solid: they ripen quickly at room temperature. To speed up the process, you can put the fruit in a paper bag. In dried form, pears are transformed into a true "concentrate" of mineral substances – potassium, magnesium, calcium.
But we must remember that after drying the calories and carbohydrates in pears becomes about 6 times more.
Pear juice and mashed potatoes begin to be given to babies from 4–5 months of 5–30 g. By the year, this number can be increased to 80–100 g.