Sit on a chair, back, lean on the back. Put your hands on the back of your head and tilt your head forward, while keeping your back straight. Use your hands to lower your head, stay in this position for 30–40 seconds, and return to the starting position.
Repeat the exercise 15 times. Stretching the neck muscles improves blood flow to the head.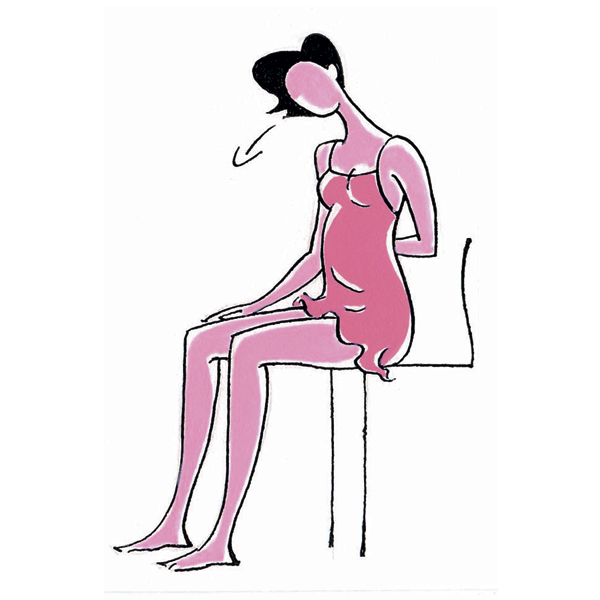 Staying on the chair, put your hands on your hips. Keep your head straight, chin parallel to the floor.
Inhale, as you exhale, turn your head to the right. On the inhale, return to the starting position, on the exhale, turn your head to the left.
Slowly, focusing on the rhythm of breathing, repeat at least 20 times. Stretching and slow movements restore the cervical spine.
The position is the same, the back is flat, the shoulders are straightened. Do rolling on the feet, from heels to toes.
Perform the exercise 20 times.
Such stimulation of the leg muscles improves blood return from the legs to the heart, normalizes the general blood circulation in the body and the blood supply to the head.
Sit on the edge of the chair, feet shoulder-width apart. Put your right hand behind your back, bend at the elbow and keep it at waist level.
Inhale, as you exhale, tilt your head to the left, keep your back straight. Make 15 slopes in one direction, then the same – in the other.
Relaxing the shoulders and neck relieves tension.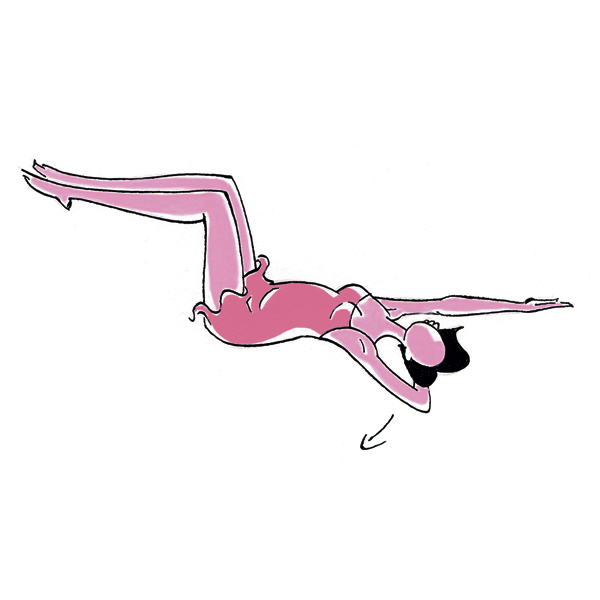 Lie on the floor, position on your side, knees bent, lower arm straight and extended (if you imagine that you are standing, it is raised up). Lift the upper arm behind the head, clasp it, slightly lift it from the floor: the neck muscles will stretch on one side and contract on the other.
Stay in this position for 15–20 seconds, then rise gently and roll over to the other side.
Lie on your back, bend your knees, put a small pillow under your head. Bend your elbows and place your palms on the temporal region. Spread the fingers and, pressing, massage the temporal muscles.
Repeat the movement 20 times.