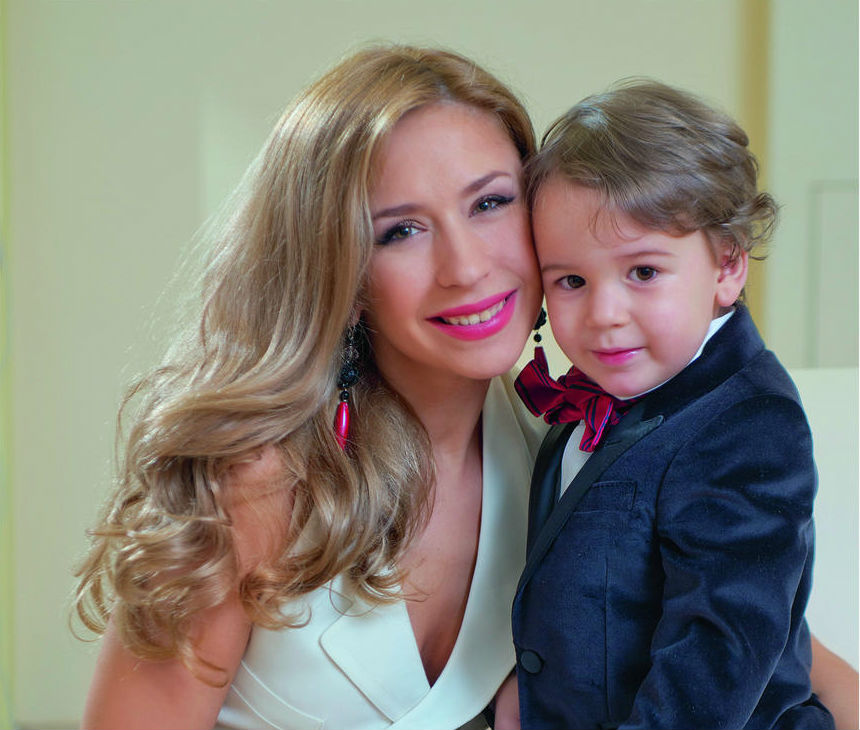 Happy parents Anastasia, with whom are you planning to celebrate the New Year?
Anastasia Grebenkina We have many guests, neighbors with children, friends come. Moreover, it happened so well that our neighbors are friends.
Very comfortably! And I doubt that the children will go to bed.
Once a year, they can not sleep, do not worry. Vanya, here, celebrated the New Year with us last year. I think on this festive night he will also listen to the chiming clock.
If you do not fall asleep, of course!
S.R. Are you planning to decorate your Christmas tree?
A.G. We decorate the Christmas tree necessarily, as every year.
And we always have it artificial, in my opinion, there never was a natural one. It's just that it's more convenient for me, and our beautiful Christmas tree is very white.
Moreover, we do not destroy the living Christmas tree, we take care of nature, this is also important. And for the flavor and one sprig is enough.
S.R. Will Santa Claus come to visit you with gifts?
A.G. We will write a letter to Santa Claus, but, behold, he will not come to us this year yet. Last year, together with our neighbors, we ordered it, arranged a holiday on the street, but in my opinion, I think that Vanya didn't produce much interest.
As for gifts, of course, we will give our son some cool toy, but, I believe that for a gift, a holiday is not at all necessary. Sometimes my husband and I give Vanya something that we just liked or when we want to make our son pleasant.
S.R. What results of the year could you boast about?
A.G. One of the pleasant results of this year I can call the opening in my school of figure skating "HAPPY ICE" of the new, 4th "Morozovo" rink, for those who want to learn how to skate at any age.
And I am also glad when I see how successful people can be, both large and small, on the ice in just one year!