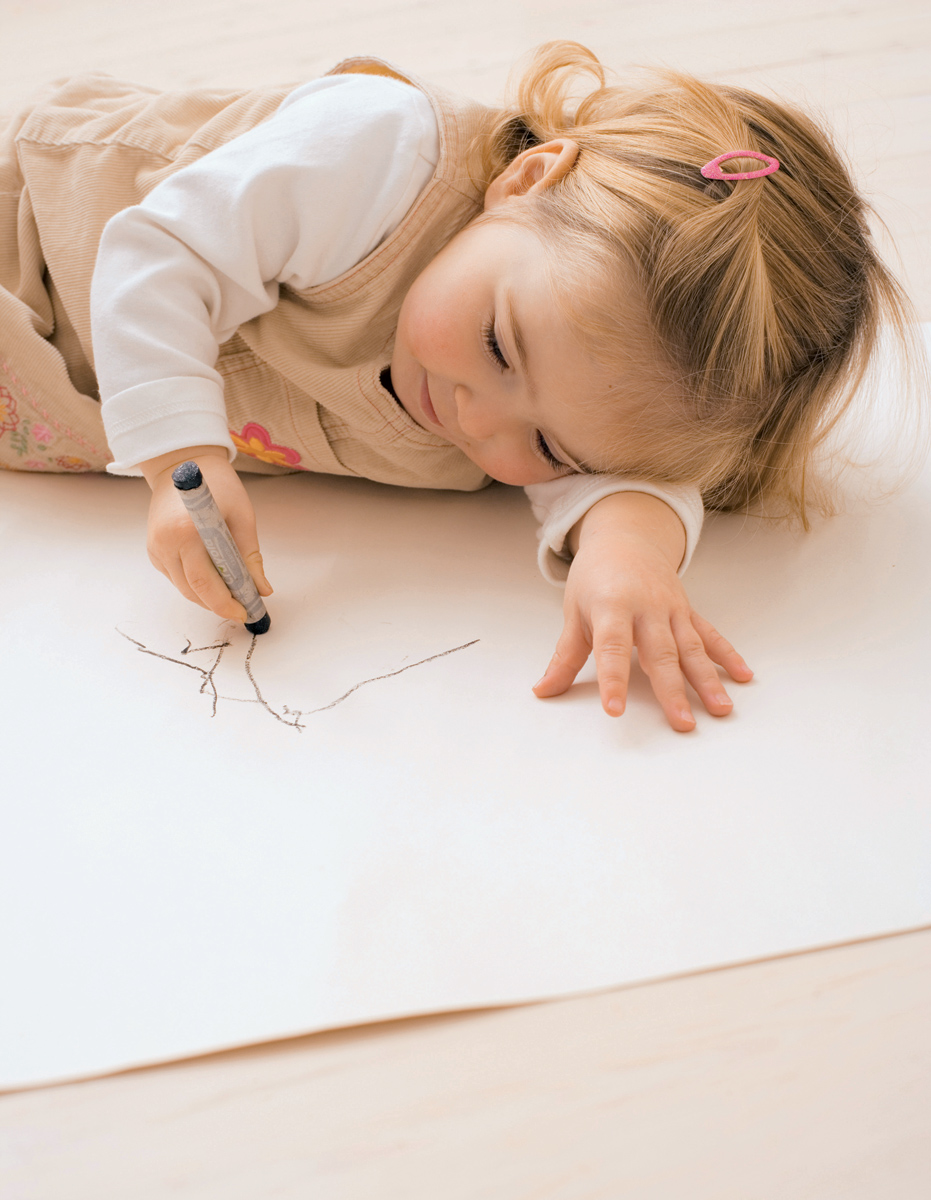 Adults can be divided into two conditional groups. The first includes those for whom the world of native art and the need for it exists literally at the level of instinct. For such people, classical music sounds, museums work, good films are made.
And there are those who, unfortunately, are deprived of a sense of beauty. Moreover, the deprivation of the second is by no means innate: it is just that these people did not get acquainted with art in time and correctly.
But the craving for creative expression comes to all children necessarily, along with the need to walk and talk.
For music, as the most understandable type of creativity, psychologists recommend to involve the child in the first place. And you can start, even when the baby is in the womb. The works of Mozart, perhaps, the most optimal choice for the future mother, and to begin to acquaint the baby with the music of our world.
Bright, understandable, joyful opus of the great Austrian give a positive and soothing mood.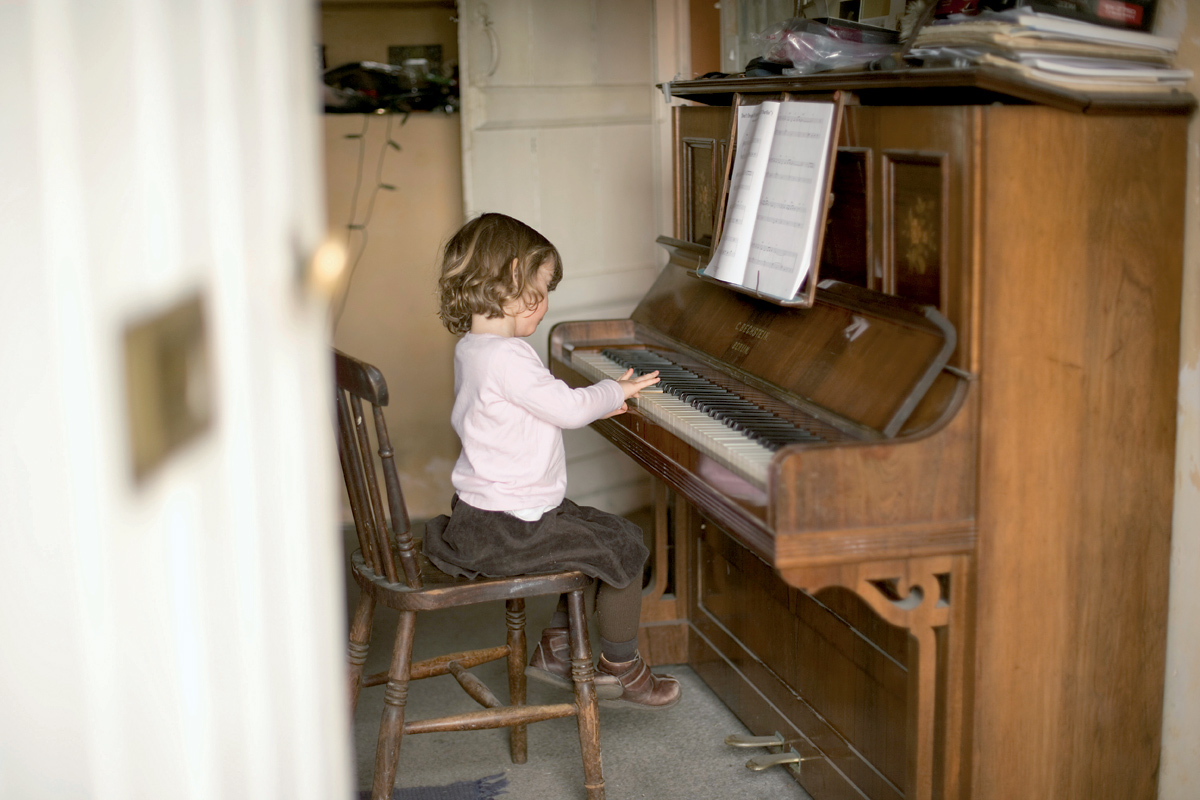 The knowledge of the world through music continues with the first lullabies of the mother, and with the first rhythmic movements of the grown-up baby to the melody you like. After two or three years, familiarity with classical music can be continued more consciously, offering the child excerpts from works by Tchaikovsky, Bach, Rachmaninoff.
However, it is necessary to take into account that the child is not yet capable of listening to music in the way that adults do. He can move under her, try to sing, but for a long time to listen to the melody without words is difficult and uninteresting to him.
Musicologists have still not agreed on how to properly listen to classical music: carefully, without distracting anything, or leave the music turned on as a background. Naturally, many would agree that such a background in the house is much preferable to constantly working TV.
Moreover, unlike classical music, which helps a child to enter the world softly and harmoniously, contemporary pop or rock, which, unfortunately, sound uninterruptedly on our radio and television, can cause negative deviations in the behavior of the baby, up to hysterical reactions and psychosis. In addition, under such melodies it is almost impossible to think.
But even to such an absolute value as a classic, it is necessary to approach with caution. Do not overdo it and keep the music on all the time.
The baby either stops it at all, or it prevents him from communicating with you.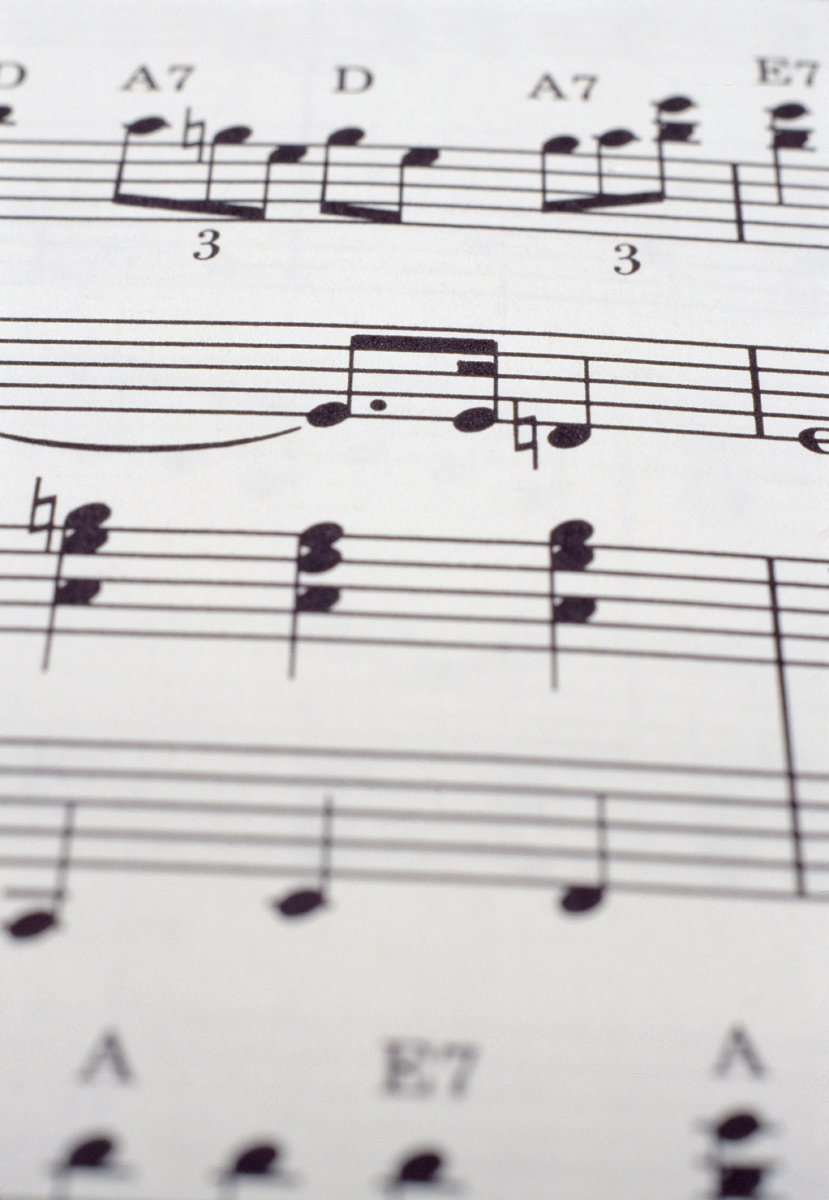 There must be a special time for music. You can start in the morning. As soon as the child wakes up, put a quiet (necessarily major) classic melody.
Having become accustomed to the sound of beautiful sounds, in three or four years, the child himself will already be able to give preference to one or another piece of music.
It is very difficult for an unprepared adult to find out on his own in the mass of even recognized music (and even more so to find a suitable melody for a kid of a certain age). A great help can be ready audio collections, compiled by professional music teachers.
As for teaching children to play musical instruments, up to four years it's not enough to speak about the level of children's musical hearing, it's just not established.
According to physiologists, the period of conscious enthusiasm for the visual arts and its understanding begins in a child not earlier than three or four years. But this, of course, does not mean that the kid should not draw, comprehending colors and shapes.
Moreover, a child who was deprived of the opportunity to display Malyaka kalyak at an early age is able to lag behind in development from other children.
Psychologists advise using an ordinary pencil as the first drawing tool, you can not even color it, because first the child understands what form is and only then he realizes the colors. When a child draws a curve and says that this is a mother or himself, he really sees in her exactly a mother or himself.
For three-four-year-olds, the process of creativity may not be limited to a sheet of paper and paints or pencils. Children at this age have well-developed spatial thinking and willingly not only mold and cut, but even design a variety of things.
For example, offer a four-year-old child to make a mobile phone from improvised means (boxes, paper, paints, masses for modeling, etc.), and with your help he will certainly create something and will be very proud of it.
Not very good choice for children under seven years old psychologists call various stencil tasks such as colorings or finished drawings of future handicrafts, where the result is already programmed. Copying and repetition at this age does not give anything for the development of creativity (but may, on the contrary, suppress it) and is suitable for older children, developing, for example, their attention.
In a professional art studio before the age of four, the kid should not be kept. It is better to choose a special studio where the smallest come with their mothers.
Many of these studios exist right under museums: the Pushkin Museum of Fine Arts. Pushkin or the Tretyakov Gallery. In addition to the pleasant atmosphere that usually reigns in the classroom, and, in fact, the ability to express oneself, the kid gets an invaluable habit of the museum walls and the special spirit of the temple of art.
A man was here as a child, so no matter how his life developed in the future, he will surely be drawn here again. By the way, familiarity with the world of painting is reasonable to start with abstractions.
They are best perceived precisely at an early age. But do not go too far – too frequent views of abstractions can negatively affect the fragile childish psyche.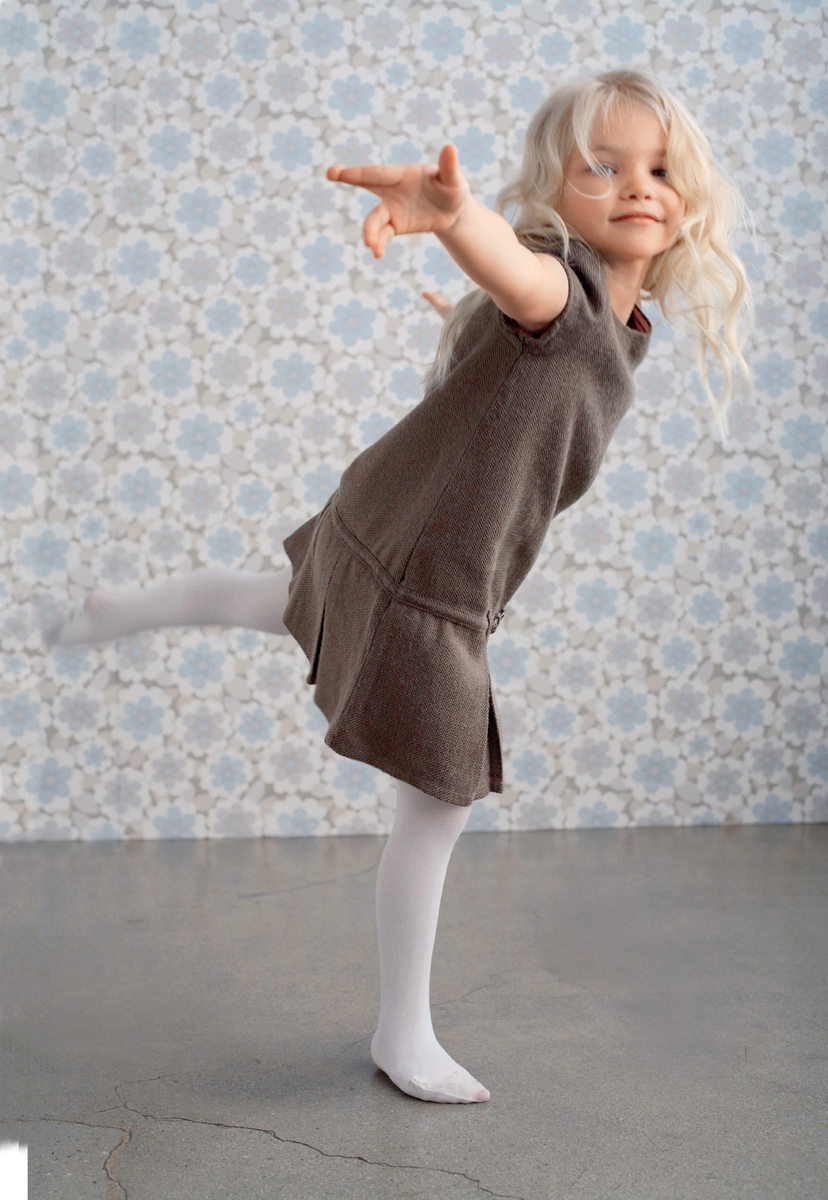 Anyone can learn to dance, even from a very young age, regardless of the size. Only one condition is necessary: ​​the desire of the baby.
If a child stubbornly refuses to move to the music, do not force it. Creative work without pleasure does not make sense.
A child who has been dancing regularly since the age of two and a half years, by the age of five, does not "stiffen" like his peers, but retains infant flexibility, becomes slim, has good posture and develops coordination of movements.
But not only the beauty of the movement teach the child dances. Without understanding the movement, without the active work of the brain, no dance, even the simplest one, will work out.
Dance teaches to interact – and to interact harmoniously! – absolutely all parts of the body.
Parents themselves, if they have no choreographic experience, are unlikely to be able to professionally practice dancing with a baby. However, to encourage all his attempts to move to the music worth it.
And better to dance with him.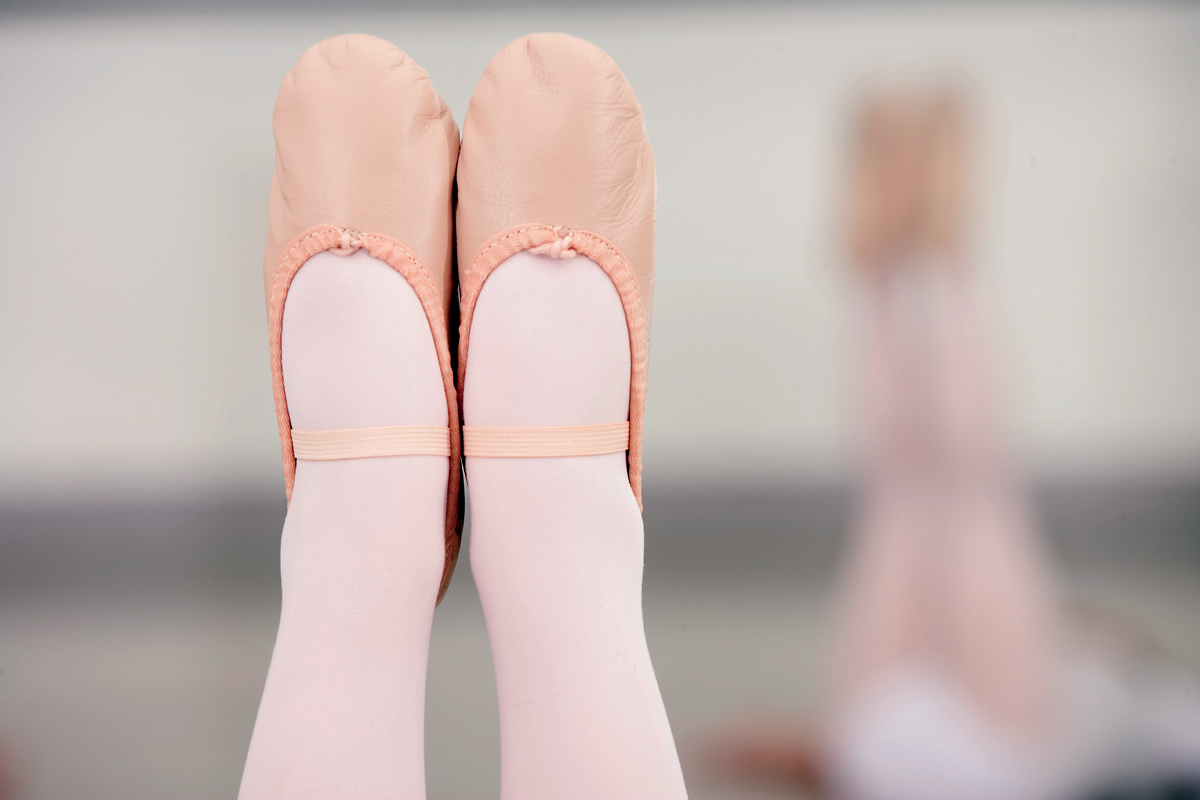 In many children's dance studios they have been accepting children from the age of two. Lessons are built according to special programs – from one to two times a week, no more than 30 minutes each.
Little dancers get tired quickly, so classes are held only in the form of a game with an indispensable and frequent rest. First, children are offered the simplest movements of the clap-top type, from which a dance can later be "laid down".
This can be compared with the pyramid assembly, only here, instead of parts of the designer, the baby's own body, its movements and music.
By the four years of study, the lessons are complicated, the kids are made to understand that now it is not only a game, but also a job. In good studios, the child is not only shown movements, but also talks about music, the history of dance, thereby helping him to get used to the image, to feel, for example, a courtier, swimming in a polonaise, or a powerful highlander, dancing lezginka.