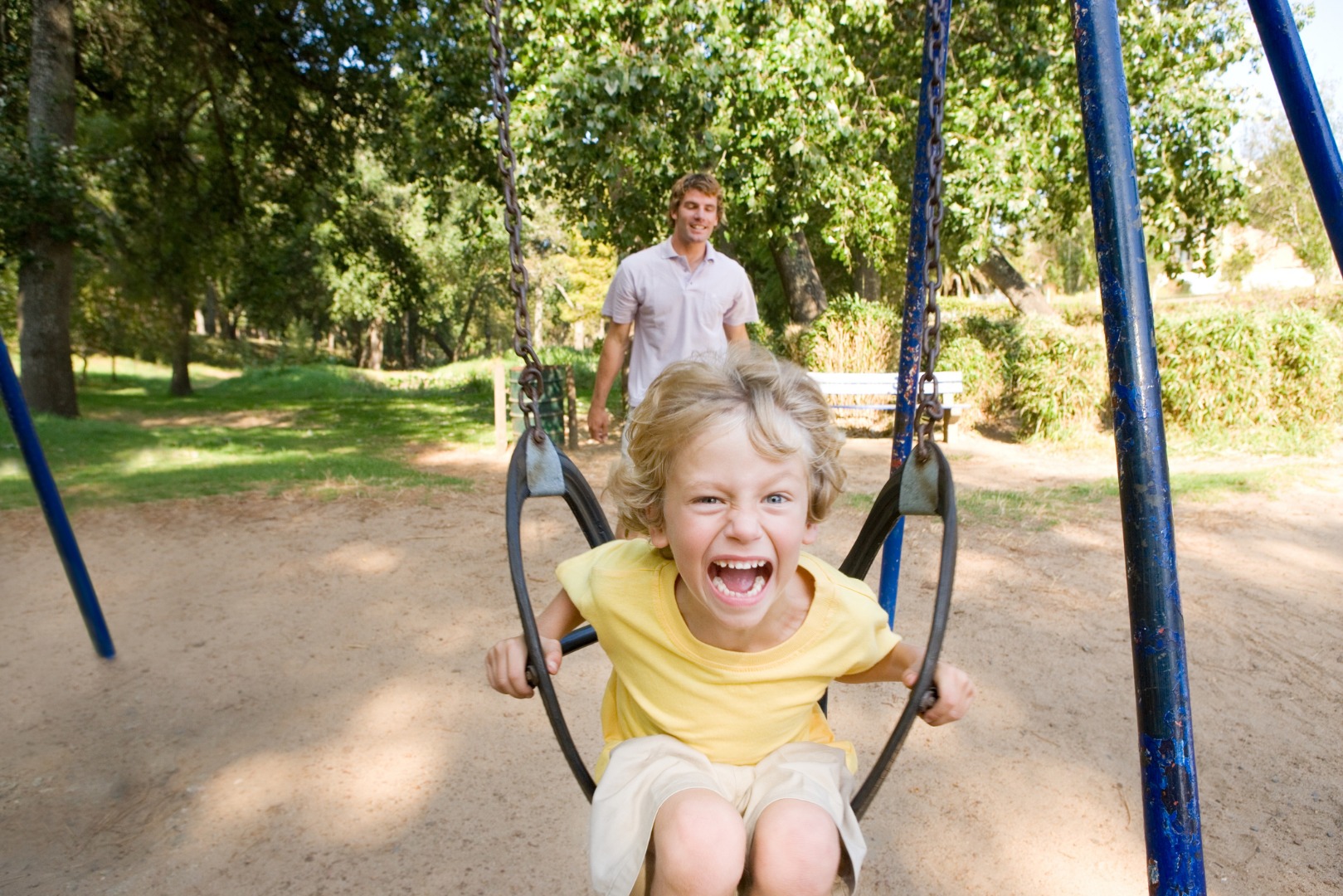 Old ways of behavior stop working: the child has new opportunities and he is going to use them. To help children survive the age crisis, parents must show that they are not only mom and dad, but also true friends who can help understand the world around them.
Children's psychologist and expert of the Moscow International Salon of Education (MMSO-2018) Denis Wizer explains why children's crises are not terrible, and what parents should do.
What are the crises
The most famous crisis of three years is only one of a series of age-related crises in children. It all starts with a crisis of birth, and then you can already understand how the rest of the crises will pass.
It is followed by a crisis of one year – the child starts walking and exploring the space around, his world suddenly turns out to be more than the usual beds and rooms.
At the age of three, the child begins to feel separate and check the limits of his independence, to try and feel everything. Often this is accompanied by tantrums, screams and scandals — the child demands that he have the opportunity to use what he has discovered.
Some researchers single out a five-year crisis, when children begin to compete with dad for the attention of their mother. At this time at the child the imagination actively develops.
At seven or eight years, a social crisis begins – the child goes to school, it is a crisis for the whole family: the child is first assessed, and the parents for the first time put on display the product of their upbringing.
Finally, the adolescent crisis is somewhat similar to the crisis of three years; this is a new round of independence and separation from parents. The child feels an adult, requires a different relationship: "Do not enter the room or at least knock."
The teenager wants to be listened to and take into account his opinion.
Life hacking for parents – Avoid authoritarianism in relations with the child. Remember that before you a little big person!
– Support the interests of your children. Help invest time in something that educates and inspires.
– Encourage the independence of the child (within reason, of course).
– Look for compromise solutions in conflict situations.
– Leave the child freedom of choice. The choice brings responsibility and independence. You will see, you will be proud of him.
Why crises are beneficial and what parents do
Children's crises are a necessary stage of development, a launching pad for a child. Crises are helpful because they help children grow.
They show independence, will, pride in their achievements – these are very useful qualities.
No need to deal with crises, the word "struggle" is not appropriate here. Crises need to worry.
It is necessary to help the child go through crises and not interfere with it.
For example, if a three-year-old child seeks independence and wants to try his hand, then let him stretch his shoe or help him carry a garbage bag, if he so wants it. Parents often prevent children from developing and doing something on their own. If one wants to be for a child at the age of three, then by adolescence, as parents later complain, "he wants nothing and only lies on the sofa."
It's just that everyone has already managed to "lust" for him.
In order to survive the crisis, all methods are useful – both circles and children's camps. True, the circles must be approached carefully: if the child is totally busy, he does not have time to want anything.
The undoubted advantage of the camps and in general of any parties is to communicate. Now, most children do not walk, there is practically no street in their life.
Camps, clubs and sections allow them to communicate with peers outside of school and social networks.
And, of course, noticing the approach of another crisis in a child, it does not hurt to contact a family psychologist.