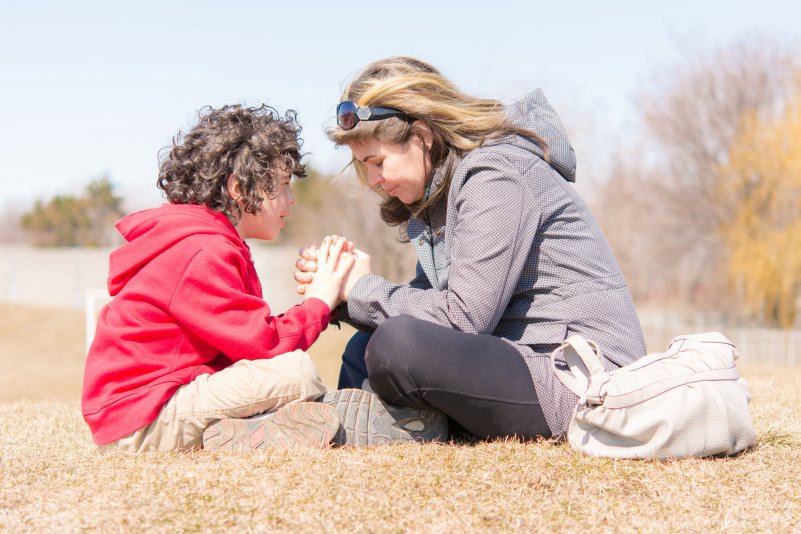 If the risks associated with the adoption of a teenager are obvious, then little is known about the advantages of such a choice. Today I am convinced that it is precisely an orphan teenager who is sometimes a much more correct choice for those who dream of becoming a foster parent.
Soon my beloved foster son will have a prom, and in the summer he will turn 18. From a legal point of view, my custody will end.
However, over the past years we have become a real family, and this is an amazing experience that I want to share.
Orphaned adolescents are most often taken into custody by people who are their relatives. According to statistics, this is almost the only reason for adopting "adult orphans".
Speaking of adoption, I mean any form of the device, including custody, guardianship, patronage. So, nowadays there are very few cases of teenagers adopted by strangers, as was the case in my case.
Child "from the TV"
In the popular program of the First Channel "While all at home" there is a wonderful column "You will have a child." In it, the presenter Elena Kizyakova each week talks about one orphaned child who is looking for a family.
Sasha was one of the heroes of the rubric, he really wanted to have a family. He also dreamed of becoming an economist.
But at the time of the shooting, the boy was already 11 years old, and his chances of finding a family tended to zero, despite all the advantages.
At that moment everything in my life was good. Excellent education, interesting work, loving parents, health, separate living in the center of Moscow, the opportunity to engage in creativity. Yes, I didn't have my own family – at that time I was already divorced – but I was surrounded by male attention and didn't particularly worry about when I would find a husband again.
I treated the idea of ​​adoptive parenting well, but believed that everything should be on time. At first, I thought, my children would appear, and then, perhaps, a foster child. Everything turned out the opposite.
Sasha appeared in my life.
. I decided to respond to the program about Sasha and become a mother for a completely alien 12-year-old child – this is a topic for a separate article. It is much more important for me to tell what happened and how much joy and happiness it brought us. One of the first questions asked by people who decided to become foster parents – what child would I like to adopt?
And although, according to statistics and established stereotypes, preference is given either to infants or to children under 3 years of age, it should be understood that the ideal age of the child to be adopted does not exist.
When people still think about the adoption of a child from 7 years and older, they are guided, as a rule, only by two reasons. The first is the age of the adoptive parents themselves.
For example, if a woman herself or her spouse is no longer young, then there is an understanding that there may not be enough life resources for raising a baby. When a child is "knocked" at least 14-15 years old, then it will be difficult to play football with him or share other active hobbies and hobbies.
But each parent wants to live with her child many joyful moments, create unforgettable joint impressions, add up the history of her family. The second reason is the age of native children.
Such, for example, is the story of the first French cosmonaut Jean-Loup Chretien, who adopted a Russian girl 10 years old, already having his own 12-year-old daughter.
Potential adoptive parents often do not take into account many factors associated with the choice in favor of adolescents. Each age of parenting has its own characteristics. The determining functions of the parent of the teenager are different from those of the parent of the baby.
What exactly are you looking for in foster care? How do you want to be realized as a foster parent?
What are you really ready to give a foster child, and what would sacrifice for you painful or even destructive? By answering these questions, you can decide whether you really want to and are ready to become a parent of a baby or a preschooler.
Is it possible that you have more needs to be a parent of a teenager?
So, what you should pay attention when you think about the age of the future adopted child, and who is more suitable for a teenage child.
Are you ready to devote your time to the new family member in the next few years? If the child is small, you will have to drastically reshape your whole life and not completely for one year fully immerse yourself in the life and needs of the baby. Yes, there is a nanny, but did you decide to adopt a child to be raised by a nanny? If you have a career at the peak, or you are simply not ready to go on a long-term "adoptive decree", but the dream of a foster child does not let you go, then think about adopting a teenager. He is already quite independent and, often, even much more independent in comparison with his peers from ordinary families. The system of orphanages and boarding schools as a whole not bad teaches children to discipline. Do not lose it after adoption – that's the challenge! In other words, the child is already able to serve himself. He is going in the mornings, he goes to school and circles on his own. He is no longer a helpless family member! This will allow you to largely maintain your working rhythm of life. In this case, you will have enough time to communicate, you can fully realize yourself as a foster parent. I did not have to give up neither career nor creativity. Moreover, he was proud and interested in my professional affairs (I work on TV). All this saves you from the risk of hyper-care, and the child teaches you to develop and be active yourself.
Do you mainly dream of giving your child experience, opportunities, show the world, help in choosing a profession? Often people think professionally about adoption, but for various reasons have not had time to start a family or have their children. The thought of diapers, sleepless nights, isolation from habitual social activity scares them, but at the same time torments the desire to be realized in conscious parenthood. Such people often easily and successfully establish relationships with teenage children of their relatives and friends, often becoming their trusted representatives, sharing them hobbies. Yes, there is a danger of being deceived and confusing the capacity for friendship with a teenager with readiness to become the parent of a teenager, moreover, not native and having experienced many difficulties in life. But this will help to understand the school adoptive parents. A certificate of success in such a school is mandatory for the adopter. But the knowledge and skills gained in such a school are invaluable. In my case, that was exactly the case! Sasha and I made many brave long journeys, which I would hardly have decided without him. We worked together in different sports, tried different hobbies. We created a "memory" of our family. I opened the world for him and was a significant adult for him. He, without knowing it, taught me to be truly adult, to be better, to be a mother. By the way, about the word "mom", which all foster parents are waiting for. Sasha asked permission to call me so immediately. It was obvious that he needed this, that he shines every time from the opportunity to pronounce this word.
The main fears that arise when you think about adoptive parenting: what if the child has poor heredity or genes? Are you afraid that some hidden, including mental illness will manifest itself in an adopted child so much that it will make your life unbearable? Ask yourself if it is possible in a baby or even in a child of three years old to see all the hidden negative features inherited from their parents? What are the chances of seeing this in an orphan adolescent? The answer, in my opinion, is obvious. It is very important to know at what age the child lost his or her family. Among small orphans, this figure tends to the first days of life. Among adolescents there are quite a few children who, up to their conscious age, grew up in a family, from infancy they managed to soak up the warmth and affection of their mother. This fundamentally determines the psychology of the child. Specialists have written a lot about the syndrome of "prematurity" of orphans, i.e. about those kiddies whom mothers did not carry on their hands after birth. My Sasha, up to six years old, grew up in a family and even remembers his mother quite well. This is a completely different, healthier psyche compared with those who were abandoned or lost their mother in infancy. When adopting a teenager, you are more likely to find a child without this terrible trauma of prematurity.
"You can't redo a teenager anymore," consider many potential adopters, making a choice in favor of adopting a baby. I think there is a double mistake. Many traits of a teenager, of course, have already been formed, but such habits and peculiarities that, God forbid, could be preserved, have also developed! But an orphan teenager is very flexible, he is by nature accustomed to adapt – otherwise it is difficult to survive. With an inquisitive mind, he will be able to absorb and adopt the necessary habits and attitudes that you want to convey to him. Here the motivation will be higher, and the rate of synthesis is faster than in ordinary families with a measured lifestyle. I owe much for raising my Sasha to the staff of the orphanage in which he grew up. I am not sure that I would be able to cultivate these features in him. Perhaps I was just lucky, and there are one in a hundred such educators and boarding schools in our country. My son and I still communicate with children from that orphanage. I see these makings that qualitatively distinguish these guys from the sometimes overly spoiled children of my friends. But my friends tried very hard! It was just that the advantage was on the side of the street, the school and the TV / Internet – the environment that pupils in closed institutions are often deprived of, and this gives them a plus.
Not only do you choose an orphan teenager, but a child himself after 11 years has the right to choose or abandon you as a potential adopter. Feel the difference? No, this is not a division of responsibility for future failures, but it is a resource for you. If not just you yourself have chosen, but you have chosen and trusted you – this is a powerful incentive. You are mistaken if you think that not a single orphan will refuse to be adopted. Teenage children are picky enough. Moreover, they have their own fears: life in the boarding school is already settled, there is an understanding that when they come out at 18, they will get an apartment and start an independent life, including access to the pension for the loss of the breadwinner accumulated over the years. These children understand that they have in addition to you and your desire to start a family with them. My son, before meeting me, had already given up some potential adoptive parents. And I carefully keep his official application to custody, written in a childish, diligent handwriting. In his, perhaps the first, but such an important legal document, he expresses his desire and readiness to become my adopted son.
Soon Sasha graduation party and the beginning of adulthood. Our family took place, although not everyone believed in it.
As in any family, we had difficult periods. There were moments of impotence, and moments of disbelief that a difficult situation can be changed. But in our family there was and is love and respect, and this helped us to remain close people.
And we have a great tradition – to celebrate the anniversary of the formation of our family every year. And for me it is especially valuable that Sasha remembers this day in details as well as I do.