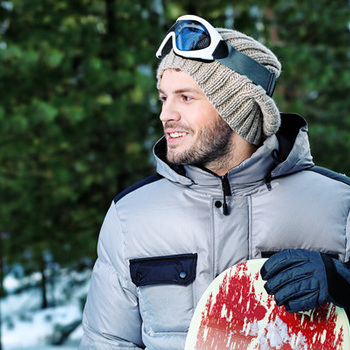 To sort out the diversity of our contemporaries and somehow "streamline" them, Discovery Networks conducted an independent study – Species. As a result of the survey, more than 12,000 young men of 25–39 years old managed to distinguish 4 main types of men. For our compatriots, the data are as follows:
36% of Russian men belong to the "Modern and one step ahead" type. For them, family, work, friends and hobbies are equally important.
The desire to keep up always and everywhere brings satisfaction, not stress.
26% of Russians are "Egocentrics". Their own interests are always more important than relationships with other people. Of these, 16% prevail in the category "Running for the status."
They try to be in the spotlight, put the image at the forefront and are not ready for family relationships.
22% of men consider themselves "burdened with obligations". They strive to be beautiful fathers and family men.
However, all their achievements are aimed not only at the benefit of loved ones, but also at demonstrating the ideal family to others.
The "Zero Obligations" group includes only 16% of respondents. They are passive and have no specific goals. Their only desire is entertainment without effort and expense.
Postpone marriage and the appearance of children at a later date.
The study confirmed that today there are no generally accepted standards that dictate a man how to cope with the roles of a family man, father, breadwinner and protector. And yet it is pleasant to discover that most of our contemporaries are thinking, feeling, and acting personalities.
Nowadays, representatives of the stronger sex spend more and more time and money on appearance, understanding that this helps them to acquire status in society and in relations with women. Inspired by the Discovery study, we decided to consider modern machos in terms of their characteristics and cosmetic preferences.
So let's get acquainted.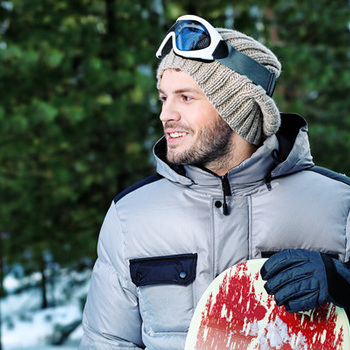 Spends a lot of time in the gym and at competitions. Leads a healthy lifestyle and welcome active rest.
In his cosmetic preferences modest and unpretentious. For an individual of this species, "2 in 1" products are ideal, which combine several functions at once: they cleanse, tone up, strengthen and are distinguished by their practicality – they are suitable for the body and hair. The inhabitants of his bathroom are few: reliable deodorant, shower gel and shampoo in one bottle, shaving kit and perfume.
He is a match for the new Davidoff Champion fragrance. Perfume is designed to awaken the dormant forces in a man, to allow you to become stronger physically and spiritually.
This well-read and educated erudite, savvy in various fields of knowledge, has good manners and fine taste. He honors traditions and prefers classics.
In cosmetics, his style is woody and amber aromas in combination with time-tested care products with 30 years of experience – Biotherm. That is why the must-have of his gentleman's set – Aquapower moisturizer for sensitive skin.
He is responsible, organized and goal-oriented. His principle: "Time is money."
And he is not prepared to spend either on ineffective care products or procedures. He can not lose his head, because the hair – his business card.
Offer this business man to combine business with pleasure. An experienced trichologist at the Kraftway clinic will identify possible problems and suggest an effective treatment. In addition, according to statistics, a large number of men are subject to thinning hair and alopecia (alopecia).
Several methods are aimed at fighting for the quality and quantity of hair. Cryomassage with liquid nitrogen improves blood flow to the hair follicles, which promotes hair growth. Painless mesotherapy with a scalproller (during the session, the needle does not penetrate the skin) prepares the head for the subsequent application of therapeutic phyto composition.
Laser therapy apparatus Raymax accelerates growth and strengthens the hair from the inside.
Keeps up with the times and is aware of the latest trends in the world of fashion and beauty. In order to expand his beauty outlook, he likes to test money on himself. In his bins lurked a rich collection of fashionable fragrances for all occasions.
He should know that perfume is one of the main accessories of the king of the party (Decibel, Azzaro), romantic Romeo (Pour Homme, DG), the brave traveler (Luna Rossa, Prada) or the freedom-loving Lovelace (Freedom, YSL). In his arsenal of cosmetics a special place is occupied by styling products: mousses, gels and waxes – an instrument for designing various images.
He meticulously refers not only to the composition of new products for care, but also tries to follow the correct technique of their application. An excellent cheat sheet will be www.clarins.com, where you can learn how to massage and make effective use of the brand's products.
A diverse personality with many interests: likes extreme sports and traveling, computer games and rock concerts. The most important of his hobbies – to turn the novels. To unscrew the head of a young diva, you need to apply charm and charisma.
Our hero-lover can do everything, especially when accompanied by beauty partners. Among others – lightweight lotion Age Defense Hydrator SPF 15, Clinique, which is able to slow down skin aging with its wonderful composition.
The market for men's cosmetics does not develop as rapidly as women. But here there are old-timers. In 1985, Biotherm became the founder of the world's first luxury cosmetics for the stronger sex.
Lines for men Clarins Men this year marks 10 years.