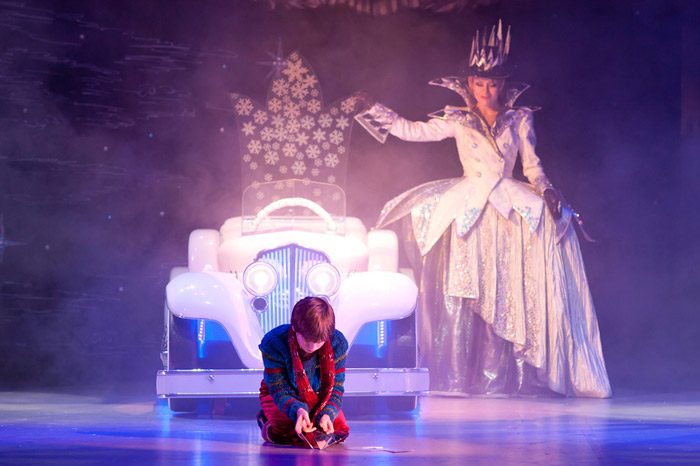 Academy of Children's Musical invites to the next production. The musical "The Snow Queen" was created in collaboration with the Moscow State Estrada Theater.
"The Snow Queen" is not just a musical version of the famous fairy tale by Hans Christian Andersen, but a full-scale contemporary musical. However, just like the story of the Danish storyteller, the musical tells of the struggle between good and evil, and that love can cope with any cold.
The musical employs over 35 actors. Many of them are already familiar to the audience by participating in the projects "Metro", "Notre Dame de Paris", "The Count of Monte-Cristo", as well as from film works: Vladislav Kiryukhin, Alexander Golubev, Elena Ionova and other soloists.
In addition, in one of the compositions, the title role is played by Honored Artist of Russia, singer Jeanne Zherder. By the way, she is the author of the libretto and the director of the production.
Composer – Gelsyat Shaydulova.
And in the roles of Kai, Gerda and Little Robber, small actors are engaged. As in all the performances of the Academy of Children's Musical, the age of artists playing a particular role coincides with the age of the character.
So the young characters of the fairy tale will be played by their peers – students of the Academy, who successfully passed numerous castings.
The nearest shows are March 29 and April 12, 2015 at 12:00.
Duration: 1 hour 40 minutes (with intermission).
The musical "Snow Queen" is on the stage of the Moscow State Estrada Theater
Tel: +7 (495) 641-81-81, +7 (495) 959-04-56.