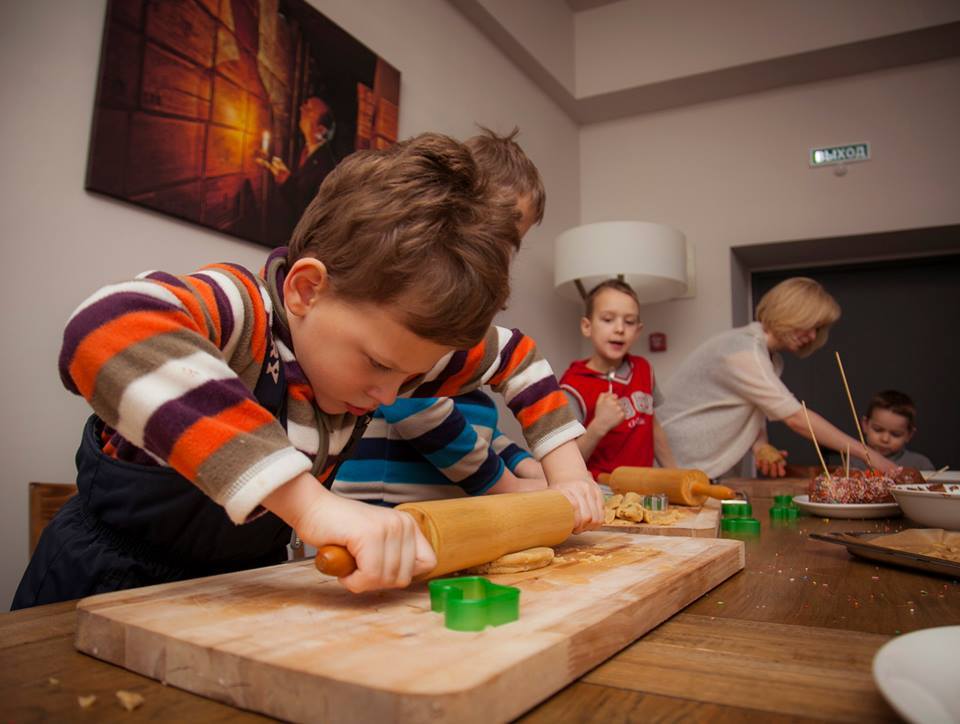 Every Sunday an energetic and energetic Olga Khodyuk, a student work manager at the summer university of the Higher School of Economics, gathers all the kids in order to teach them how to prepare different types of baking and other dough products. "Now, unfortunately, parents often do not have enough time to spend it with their child. And when such an opportunity comes up, I want to give my child some vivid emotions.
It's just wonderful to come together in Brix, stick cookies, treat everyone around them and then remember this culinary experience for a long time, "says Olga.
Those parents who have long wanted to meet with friends and quietly communicate, can give their baby under the sensitive guidance of the teacher and spend this time in the pleasant atmosphere of the restaurant. The organizers of the master classes also invite parents to participate with their children in creating a culinary masterpiece in order to experience the general delight of their own ravioli or cookies.
When the culinary masterpieces are ready, the guys take out their labors to entertain the parents and guests of the restaurant: "A sense of pride in their achievements is very important for children," says Olga, the chef and organizer of master classes. "This is generally an amazing feeling when, at first, you don't know something, and then know how. Some children have absolutely fantastic talents during their classes.
Suddenly, someone starts to sculpt not some molds and patterns, but some exceptional fish, birds of paradise or worms. "
In April, children will learn to cook pizza, dumplings, different types of cookies and paint eggs for Easter.
Attendance at master classes is free.
Pre-registration by phone +7 495 2273837 (in case you have plans to sit in a restaurant and relax).
Moscow. st. Piatnitskaya, 71/5 p.2 restaurant Brix